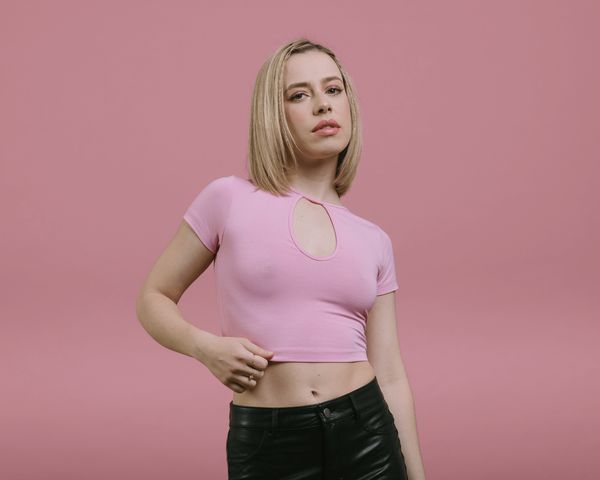 @skopemag news – tuesday – august 2, 2022 @ 12 pm est
@skopemag HQ – http://smarturl.it/skope
GRAVE BATHERS: Heavy Blog Is Heavy Premieres "Brain Thief" From Philadelphia Psychedelic Doom Conjurors Featuring Members Of Yatra And Heavy Temple; Rock 'N' Roll Fetish Debut To See Release Friday
Heavy Blog Is Heavy is currently streaming "Brain Thief" from Philadelphia psychedelic doom conjurors GRAVE BATHERS. The track comes by way of the band's Rock 'N' Roll Fetish debut, set for release via Seeing Red Records on August 5th.
EXCLUSIVE PREMIERE: Grave Bathers Take On "Brain Thief" With New Track
JORDAN HAWKINS NEW SINGLE & COLORS PERFORMANCE
Today, R&B singer-songwriter and guitar playing prodigy, Jordan Hawkins, shares a brand new single "Super Power," accompanied by an electrifying yet soothing performance on the viral COLORS show. Quickly proving to be a guitar wizard, Hawkins pairs the talent with his smooth vocals for an enthralling experience – the same experience that caught the attention of SZA late last year and landed him appearances at Sundance Film Festival, Roots Picnic, and Essence festivals. "Super Power" is Hawkins' first release since his debut EP Heart Won't Stop and there is more to come from him very soon.
Listen to Miles Hewitt's new single, "The Ark"
The green murmuring of dreams has long echoed through Miles Hewitt's work, whether in poetry or song. After years leading Boston art-rock collective The Solars, whose 2017 EP Retitled Remastered landed on DigBoston's Best Massachusetts Albums of 2017, Hewitt returned to Harvard College to finish his award-winning collection of poems The Candle is Forever Learning to Sing. Following his graduation in 2018, Hewitt made for the sylvan Pioneer Valley of western Massachusetts, settling in a small hilltown just down the road from a friend's recording studio and a few miles from where he'd spent his first year of life.
Amaris is All About New Beginnings in Her Latest Electronic Single "Been Doing This"
Murky Claw release single and lyric video for "Heroes"
The Venezuelan group Murky Claw, today with its members residing in various latitudes, has just presented their new song 'Heroes', with which they reaffirm their return as a band, experimenting with new sounds that transcend alternative metal, progressive metal and alternative rock. Félix Allueva, in the book 'ROCK VZLA', states that Murky Claw is one of the bands that gave aggro metal a seal of quality in the country.
MEDIA ALERT: ROBINSON RETURNS WITH REFLECTIVE NEW SINGLE, TEENAGE RENEGADE
Have you ever stumbled upon a photograph of a cherished life highlight and experienced a thrilling emotional flashback? Listening to Robinson's reflective new single Teenage Renegade, unleashes similarly vivid nostalgic reminiscences. During the chorus of her brand-new single – an irresistibly catchy slice of wistful pop brilliance – Robinson laments the loss of her inner-rebel: "I was a teenage renegade/ How'd I end up so afraid?"
Music Submission: Michael´s Statement
The sound of Michael's Statement is atmospheric in sound, spirit and execution, with floating keyboard and Mellotron sounding textures provided in liberal amounts with classical symphonic oriented arrangements making quite a few appearances too. The guitars adds depth and darkness in places and is also the provider of some fine, secondary harmonies throughout. While accessible and generally open and appealing in nature, some of the songs gets additional flavor by the inclusion of effects that can be truly dramatic in nature, which does add quite a bit of flavor to the proceedings.
Introducing ENOLA, with new single 'Strange Comfort' via Our Golden Friend – Post-punk non-binary solo artist from Australia
Melbourne-based singer, songwriter, producer and multi-instrumentalist ENOLA (they/them) shares new single 'Strange Comfort', out today via Our Golden Friend, accompanied with a video directed by Triana Hernandez (Gordi, Romero, RVG). This comes ahead of their performance at BIGSOUND in Australia next month.
LIFE share new single "Duck Egg Blue" | Currently A-listed on BBC Radio 6 Music | New album "North East Coastal Town" out 19th August
Ahead of the imminent release of their highly anticipated third album – "North East Coastal Town" – LIFE return today with "Duck Egg Blue", the fourth song to be unveiled from the record ahead of the release on 19 August.
Spaghetti & Frank go alt-country on "Top Shelf Shame," out today
When Supersuckers and Streetwalkin' Cheetahs frontmen Eddie Spaghetti & Frank Meyer (respectively) teamed up for the album Motherfuckin' Rock 'n' Roll (Kitten Robot Records) in the middle of the pandemic and things were looking mighty grim, their collective creativity kept them going. While much of the 10-song opus is the high-energy, hedonistic raunch 'n' roll one would expect from these veteran punk rockers, the moody, countrified "Top Shelf Shame" is the clear exception.
Hot Chip release new song "Freakout/Release"
"Freakout/Release" is more akin to their brilliant cover of Beastie Boys' "Sabotage" which is what kickstarted the writing process of the new LP. On the new song, the five-piece use distorted vocoders, crunchy guitars and pounding percussion to harness that irreplicable live energy. And as Alexis Taylor sings "I need an escape and some primitive healing", he distils the themes of the album simply, "Life's what you make it… Make a sound and throw the shapes."
CLIP announces debut EP with "FALL BACK" + striking Moshpxt-directed video
The video was directed by Moshpxt who has become known for tapping talent early and worked with the likes of YEAT, Eartheater, Matt Ox, and more. Taking cues from the worlds of anime, a passion that CLIP has always found comfort in, the video is a blistering, glowing moonscape starring CLIP and her unbridled confidence.
Viral London artist unveils cinematic visuals for new single "Boys Like You"
Introducing Italian-born, London-based, Alice Pisano, a contemporary pop artist who made a bright entrance to the scene back in 2018. Since then, she has garnered a fantastic name for herself, offering listeners an ecstatic realm of lyrical bliss and contagious musicality.
IMAAD WASIF releases cinematic video for "Fader," sixth album "So Long Mr. Fear" out August 9th
"I imagine 'Fader' as the song you hear playing inside a piano lounge tucked in a discreet strip mall," director Gillian Garcia says. "Inside you find a hidden world—a mystifying person plays the piano and sings in a corner while a lone couple dance underneath a disco ball."
STORRY is healing her trauma with new single 'Intimate Abuse'
Storytelling is the fabric of STORRY's music, and with her new single we get a comprehensive glimpse at the closing pages of this chapter of her life.
Pale Blue Eyes share new single "Little Gem" / Debut album out Sep 2 (ffo W.H. Lung, The Orielles)
Speaking of the track, the band said "Little Gem is about relationships and gardening. We call Lucy [PBE drums and synths] The Emo Gardener. She'd painstakingly cultivate her little greenhouse only to be left distraught when the tomatoes got blight – swearing and weeping by the compost heap. The song is a metaphor for our band's journey. It's about breaking down, then finding a way around – growing new tunes, cultivating them and sometimes having to start again from scratch."
Frankie Cosmos To Release Inner World Peace, Their New Album, On Oct. 21st, 2022 + Shares "One Year Stand" Official Video
In the sweet and tender official video for "One Year Stand," directed by Eliza Lu Doyle, and starring Frankie Cosmos's Greta Kline and Alex Bailey, Greta does an interpretive dance using the song's lyrical theme of accepting new love while acknowledging that your past is part of who you are.
Bones:Dreaming release the fascinating album "A Day in the Labyrinth of a Psychedelic Mind"
Musician Mike Ludwig from the group Screaming Bones, decided to immerse himself in an experience that was simply fascinating in his artistic prognosis, starting a solo process really ravishing in his intention. We know that the ambient genre is truly fascinating, totally disconnected from music as a product and much more rooted in the details, in creating a sensorial experience that is fascinating for those who enter the conceived journey. And here we have the conception of another masterpiece, the album "A Day in the Labyrinth of a Psychedelic Mind", the release of the Bones:Dreaming project.
ORTHODOX Releases New Song and Video for "Dissolve"
"Time kills everything," states ORTHODOX frontman Adam Easterling.
RUBY THE HATCHET release first video single and new album details
RUBY THE HATCHET have released the literally killer video clip 'Thruster' as the first single from the forthcoming album "Fear Is a Cruel Master". The New Jersey psychedelic heavy rockers will present their hotly anticipated new full-length on October 21, 2022. Please find all details regarding this masterpiece below.