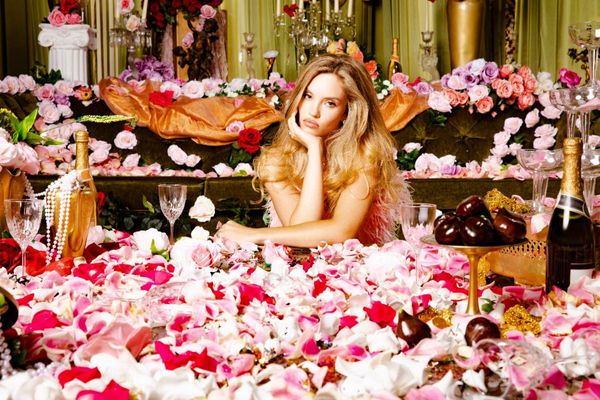 @skopemag news – friday – july 29, 2022 @ 4 pm est
@skopemag HQ – http://smarturl.it/skope
The Steens Share Single "Heaven" via Under the Radar | EP Out This Summer
The Steens are two brothers from Orange County, CA. They formed their band in 2021 using their surname. Naming the band was an easy decision with the duo's sound and vision being firmly planted in their roots.
Dublin Songwriter Tony Tyrrell Weaves An Ominous Tale of Betrayal on "Mocking Bird"
On his seething new single "Mocking Bird," out today on all platforms, the Dublin-based songwriter Tony Tyrrell weaves an ominous tale of betrayal and heartbreak. "This one is personal, reflecting a life experience that struck a chord," he explains. "The sweep and depth of the production captures the sort of all-enveloping feeling I had – the song has a relentless drive towards an inevitable end." Featured on his debut solo album 'Conviction,' out August 12th, "Mocking Bird" follows the release of the album's second single "Another Day," a stately ballad about impermanence and the reassurance that everything passes.
Los Angeles Indie Artist Meija Shares Love Letter Video To LA's Food Scene For New Single "No More Excuses" 
Could Gowan see a Stranger Things Moment For "(You're A) Strange Animal" from Jordan Peele's 'Nope'?
The A.M.s Release New Atmospheric Single, "Ignite the Sky"
The cinematic yet empathetic track gives listeners a deep understanding of the profundity and emotional care The A.M.s possess through their nostalgic lyrics. "Humans coping with separation – whether because of adoption, quarantine, distance, or death – try as we might, we can only do so much," The A.M.s state. "Continually, we hope for the stars to align so we can all be reunited once again." The six-minute track centers around the feeling of longing for someone in hopes of reuniting with them once more. "But clouds begin to gather, the night no longer clear. Celestial friends move on, I'm wishing they were near," is a line expressing both metaphorically and literally times of separation. "I like to write in metaphors, and I often use nature as inspiration. The richness and sonic range of textures attempts to capture the immense vastness of the sky while the moments of quiet remind us of being solitary, separated within that vastness," says Langan. According to Libertini, "Spiritually, we've been a band way longer. Probably from a past life." The track depicts that the stars will align again and bring people together.
AZANTI RELEASES NEW SINGLE 'GETTIN' HOT'
Super talented teenage boy wonder Nathan Ayomikun Otekalu-Aje also known as Azanti – is an 18yr old singer, songwriter, and producer. The upcoming musical artist has grabbed the attention of industry heavyweights. Recently signed to the Apex Village collective, the young talent is set to exhibit a soulful angle on the collective's many talents. Azanti takes in influences from PARTYNEXTDOOR, Drake, WizKid, Bryson Tiller, Travis Scott, Wande Coal, Chris Brown, Usher, and Chronixx – creating a sound that cuts across RnB, Hip Hop, Afro Beats, and Trap Soul.
Los Angeles R&B Sensation, Tiana Kocher, Releases Seductive Summer Anthem, "Up To You"
Tiana Kocher writes music straight from her heart and experiences. This authentic expression makes her vulnerable as an artist, but relatable to almost everyone who listens. Add in her silky smooth vocals and some fresh beats, and you've got her new Summer Anthem, "Up To You".
MALIIBU MIITCH RETURNS WITH "SLIDE REMIX" FEATURING K-POP STAR JAY PARK
New York meets Korea with the release of Bronx rapper Maliibu Miitch's "Slide Remix," featuring Billboard chart-topping K-Pop star Jay Park. Produced by Zukye "Ardella" Smith, "Slide Remix" is like a movie explosion when these two come together. The accompanied anime video, produced by Nexus Media, has Maliibu embodying her alter ego "Sailor Goon." The two take on the bad guys of the dismal and treacherous underground of the NYC transit system. The pairing may not shock most as Maliibu has an Asian-Pacific heritage that she is very proud of and open about in interviews.
OUT NOW: Andy Ross "All American Heart"
For Skope: Felix Schorn joins forces with Sary and Drezlo for electro-progressive Track "Kung Fu Heart" (out now on Purple Fly)
MARSHMELLO x MAE MULLER x TRIPPIE REDD — UNLEASH "AMERICAN PSYCHO" — SONG/VIDEO OUT NOW
MOTHS Partner with Metal Injection to Premiere "Space Force" Music Video
Puerto Rican stoner/prog outfit MOTHS have unveiled a new music video for the title track from their upcoming debut album. The band has partnered with Metal Injection to premiere the music video for "Space Force", which can be seen here.
DUSTY LOCANE Stays Golden in "ROLLIN N CONTROLLIN Pt. 3 (BEEN ROLLIN)"
GLAZERGIRL Reveals Poignant Music Video for Inspirational, Debut Single, "Amnesia of Me (feat. Zack Miranowic)"! FFO: Pat Benatar, Joan Jett, Ann Wilson
DORA JAR BUZZES IN "BUMBLEBEE"- NEW SINGLE AND MUSIC VIDEO OUT NOW 🐝
DYLAN MATTHEW RELEASES NEW SINGLE AND VIDEO "END UP ALONE"
Dre'es returns with new single + video "Pure Sugar"
Watch David Lee Roth with John 5 "Nothing Could Have Stopped Us Back Then Anyway" Video
K-POP SUPERSTARS ATEEZ TO MAKE WAVES WITH NEW EP 'THE WORLD EP.1 : MOVEMENT'
Amiture Share Single+Video "Thaw" via Earmilk + Backseat Mafia, Culture Fiend, Psychedelic Baby Features | New Music Out This Fall
The Music Video for Amiture's extended mix of "Thaw" is a collaborative experiment between Amiture's Jack Whitescarver and New York based filmmaker Cyrus Duff.
[VIDEO] Electronic duo Amiture drops cinematic visuals for "Thaw"
STELA COLE RELEASES ANTHEMIC NEW SINGLE "RHAPSODY IN PINK" VIA ULTRA RECORDS
Cosplay on the Operating Table // NYC Female Led Offspring meets Lunachicks
MONTE was formed by singer and lead guitarist, Caitlin Montclare in 2017, later adding drummer and audio engineer, Ismael Baiz, and bassist Meghan Rose to the official line- up. Since becoming MONTE, the band has released several singles, two EPs and performed more than 50 shows throughout the United States, including renowned New York venues such as "The Knitting Factory" and "The Bowery Electric".
Indie Rockers FORTY FEET TALL Exposes the Ugly Creep Hiding Behind the Picture-Perfect Date in "BOIL" Video. New EP out September 23.
"'BOIL" started as a demo in singer Cole [Gann]'s bedroom and quickly exploded into what it is now: a forceful and rage-filled song directed at creeps and misogynists everywhere," explains Portland-based indie rockers Forty Feet Tall about their new single. "It's our hardest-hitting song to date and sets the tone nicely for our up-and-coming EP." Taken from BOIL out on September 23 via Magnetic Moon, the song's cartoonishly harrowing video directed by Sela Shiloni, plays like a horror film whose villain is a bloody zombified creep who disguises his true self before his date.
Layke Releases New EP 'Frequency' – OUT NOW!
Delving into the meaning behind the EP, Layke shares, "With Frequency, all are invited to escape to the Layke-verse where you can be you. It's a place to let stress and inhibitions melt away and you can just be: exist, feel, vibe. Go through whatever motions and emotions you need in a safe space. There are no rules, requirements, or pressure to be perfect. The EP itself is really about finding where you belong and truly can be yourself, feeling love and giving love."
[OUT NOW] Chicago's Lil Zay Osama connects with Lil Durk for "F*ck My Cousin Pt. 2"
With 3M views on YouTube, and another 1.5M streams on Spotify, the regional hit, "Fuck My Cousin," was Zay's first lyrical shot at his cousin that went viral earlier this year for its unshackled aggression and realness. It's an understatement to say that this track is personal, and he brings in heavy hitter Lil Durk to show how serious he is, and to give Durk the chance to get some things off his chest, as well. Lil Zay Osama and Durk set the record straight: "blood is thicker than water" but blood won't guarantee loyalty.
Knock2 Relaunches His Festival Anthem With VIP Edit of "dashstar*" for NIGHTMODE – OUT NOW
Knock2 is gearing up for a very special ISOKNOCK set with his longtime friend and SD Waterboy crew member ISOxo at HARD Summer Music Festival this upcoming weekend.
Artist: Knock2
Title: dashstar* VIP
Label: NIGHTMODE
Genre: Bass House
Release Date: July 29
Prosper or Perish Premieres "Goliath, Come Forth" Video at Metal Insider and Drops Shroud of Serpents Album Today
Philadelphia metal outfit PROSPER OR PERISH has teamed up with Metal Insider today (29th) to premiere a video for their new song "Goliath, Come Forth." The track is taken from their new album, Shroud of Serpents, out now via Jobson Productions.