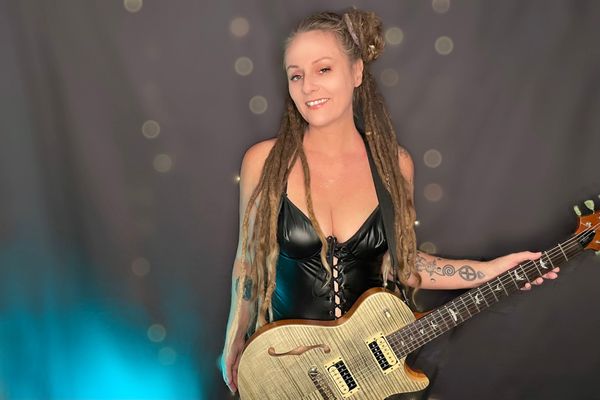 Awakening after a year long hiatus from rock music , North Queensland singer songwriter Dee Lunar emerges with a tasty alternative rock song ' Dissolve ' swirling between a dream pop vibe and grunge influences from a bygone era , she begs the listener to fly away , to dissolve into the ether escaping reality .
Dreamy reverb blending with heavy guitars , reflective lyrics and a DIY cartoon music video paint a colourful cavas to escape into.
Dee has been releasing songs since 2019, taking a break from rock music in 2021 she began an electro pop project collaborating with other singers called Lady Serpentine , releasing two singles and writing over a dozen songs. She loved experimenting within a different genre but was drawn to pick up guitar again and finish Dissolve , a song she wrote over a year ago coming full circle . Vocals and rhythm guitar were recorded in Dee's humble home studio in Far North Queensland with international collaborations recorded remotely , Diogo Santos from Barcelona Spain on Drums , Maria Kosma ( Emily Trap ) from the UK on Bass guitar and Nate Kay from the US on lead guitar with Diego Fernandes from Italy mixing and mastering the final project . Dee has also been busy writing a batch of punk rock songs for fun angry expression with plans to release them in the near future and has also recently started an 18 + fansly page and a new podcast called Sex With Dee available on Spotify .