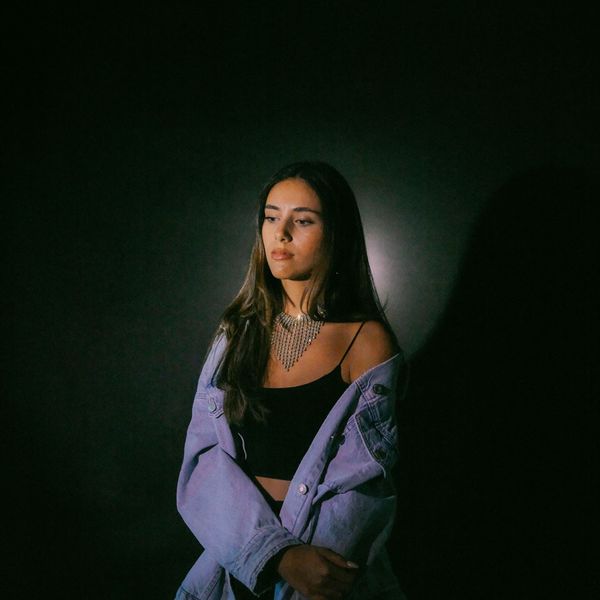 @skopemag news – friday – july 29, 2022 @ 12 pm est
@skopemag HQ – http://smarturl.it/skope
L.A. Rock Discovery OWEN HAMLIN Drop "Old Things" Lyric Video + 'Right As Rain' Album Out Today
Owen Hamlin is a passionate and innately skilled writer, singer, instrumentalist, and producer, writing songs containing the inherent angst of alt-rock music as well as a much-needed forward-looking optimism. Owen has begun to make a name for himself as one to watch with his high-energy live shows and features across tastemaker press ahead of his debut album's release.
LAUREN SPENCER-SMITH DROPS NEW SINGLE + VIDEO "NARCISSIST"
Lauren Spencer-Smith, the generational talent whose vocal and musical versatility has poised her to be the breakout star of 2022, releases her brand new single + video "Narcissist," available today via Island Records and Republic Records. A gorgeous pop ballad with Lauren's writing and vocals on full display, "Narcissist" highlights Lauren's already proven ability to articulate universally understood stories of love and life via the lens of her own experiences. Lauren is set to perform the single live on TV for the first time on The Tonight Show Starring Jimmy Fallon on August 8th.
DORA JAR NEW SINGLE AND MUSIC VIDEO OUT NOW + FIRST NORTH AMERICAN HEADLINE TOUR THIS FALL
Fresh off opening select U.S dates on Billie Eilish's Happier Than Ever tour, rising indie pop star Dora Jar returns today and releases new single "Bumblebee", her first since signing to Island Records. Showcasing her effortless, innate talent with transcendental lyrics over an upbeat buzz-worthy hook, the resulting track is a buoyant listen about making light of something that has a bit more sting to it.
Lil Zay Osama Teams With Lil Durk for Gritty Single "F*ck My Cousin Pt. II"
"Fuck My Cousin Pt. II" is a no-holds-barred missive by Lil Zay to rivals powered by dark keys while Lil Durk picks up the theme and spits a standout verse. Aligned in spirit, intent, and city, Lil Zay Osama and Durk emit the ethos of their hometown, flaunting natural chemistry that can only come from the genuine brotherhood. It may be their first collaboration since 2019, but their connection is stronger than ever.
OUT NOW: Kidd Mike Makes His Dirtybird Records Debut With 'Boom Beat Heart Box'
Dirtybird's debut release from Kidd Mike continues to explore the dark and moody side of techno and house music. Thriving off a hypnotic vocal and rolling bass lines, 'Boom Beat Heart Box harnesses the experimental nature ingrained in each Dirtybird release with its seductive low-end production. A father himself, Kidd Mike's Dirtybird debut is a fitting hit on Claude VonStroke's 'Your Dad Plays Great Music' Tour getting regular spins at each show across the US.
PRESS RELEASE: Anti-Flag Announce New Album "Lies They Tell Our Children" + Share "Laugh. Cry. Smile. Die." Video — WATCH
"Look, this is our 13th album," the band declares. "There's no other way to put it; Lies They Tell Our Children is the best fucking version of Anti-Flag we have ever been. We haven't been afforded the privilege and ability to spend every day together writing and focusing on every detail of an album in well over a decade and I think you can feel that collaboration and collectiveness in these songs more than any other record of ours. That collaboration was only extrapolated on with the inclusion of the eight guests who are featured on the album, spanning genres, years of friendship, and a vast array of perspectives."
DAGR's 'Fade On Back' LP Ft. Rebecca Black, Portugal. The Man, LVL1, Lunice & more
Fade On Back highlights DAGR's dance sensibility, designed to unhinge the tailgate rave and liberate the dance floor. Similarly curated as their first album (featuring Bali Baby, Warhol SS, Uffie, Dizzy Fae, Cecile Believe), Fade On Back captures a community of friends brought together by infectious drum, bass, and cosmic fate. Track after track, this record sprints through the electronic dance world. Of the release, DAGR share, "Here is something for each and every sweaty room of the rave-time multiplex <3"
Krisiun Releases Lyric Video For "War Blood Hammer"
"'War Blood Hammer' follows the same path of the other 3 singles we've released for 'Mortem Solis', maybe a bit more tech oriented but we tried to sound as brutal, aggressive and natural we can but avoiding all the artificial tools like grid editing, emulators, plugins, metronomes. All was recorded to give people the real Death Metal vibe of early 90s'. It's not perfect but heavy!!! Death Metal nowadays sounds too melodic for me, too artificial. Bands are technical but not brutal or aggressive! We want to bring the real death metal vibe back but with the modern approach and have Krisiun identify there," states KRISIUN guitarist Moyses Kolesne about "War Blood Hammer".
CAKES DA KILLA DROPS NEW SINGLE "DRUGS DU JOUR"
He notes: "With so much online noise artists have become the flavor of the day. I wanted to step back on the scene to ask, "Do you really speak the language? Do you know what your name is?" Calling into question the validity of the industry."
Nashville Indie-Rock Singer Songwriter Abby Nissenbaum Shares Moody New Single 'Checkerboard Flies'
Nashville-based alternative indie-rock artist Abby Nissenbaum returns with her striking new single "Checkerboard Flies", the first track to be released from her upcoming EP Unreliable Narrator. Having trained as a classical soprano and musical theatre performer, Nissenbaum's move into the realms of indie rock has been fruitful with features across tastemaker press with a sound which emposses elements of rock, indie and folk, comparable to the likes of Phoebe Bridgers, Snail Mail and Soccer Mommy.
Dark Rockers, Sisteria, Share New Single "Wade My Way"
Sisteria is a thunderous new psychedelic band from Norman, OK, spearheaded by folk-singer-turned-rock- goddess Katie Williams. With an alliance of accomplished players at her side, she spelunks into deep, primal consciousness to reclaim buried treasures of the self. If it is taboo to fraternize with raw mineral deposits of untempered life force, Sisteria wears its adultery with the purest scarlet. Dark Matter — and Sisteria itself — is a testament to what feels right. From the outset of the album's incarnation, the band unchained itself from streaming algorithms and audience expectations, choosing instead to feed the desires of the art itself. Naturally, this fits the nature of psychedelic rock to a tee, but it also captures the album's themes of embodied spirituality. What better way is there to rekindle unity within (and beyond) the self than through the transformative power of unadulterated music? –Evan Jarvicks, Make Oklahoma Weirder
OUT NOW // K Harrison Returns With Latin-Infused Single 'Veneno'
Staying true to the Latin infused rap style we have grown to know and love from rising Midlands artist K Harrison, his newest sound of summer 'Veneno', is the perfect continuum from previous singles, 'Love Me Leave Me' and 'Fire Fire'.
Bringing the true chilled sounds of summer, 'Veneno' provides laid-back beach vibes, with a soundscape created through soft guitar, sultry, yet upbeat vocals and the classic sounds of Latin America, the track undoubtably transports you to golden sands and turquoise waves. The dream summer.
Kimbra joins "Birdman" composer Antonio Sanchez for new song & video
Quarters of Change Release Debut Album 'Into The Rift'
Featuring eleven electric and cathartic tracks, the album introduces and solidifies Quarters of Change as a standout quartet going beyond the typical conventions and traditional boundaries of genre to take the rock scene by storm. The breakout rockers have already seen an exponential rise in all areas, including a 350% increase in streaming consumption year-to-date. Shoutouts from celebrity fans such as Joe Jonas, Fred Durst, and Lewis Capaldi have also helped catapult the group into the limelight.
Hayley Sabella's "Alive (But I'm Tired)" is an indie-folk anthem for the moment – out now
If there ever was a phrase to describe what life feels like these days, Hayley Sabella has found it in "Alive (But I'm Tired)." The song, out today, is an indie-folk anthem for the moment, written about juggling responsibilities and questions in the modern world.
$uicideboy$ share new album Sing Me a Lullaby, My Sweet Temptation
"In the past, a lot of the music was about heroin, oxy, hating your life, and wanting to kill yourself," observes Ruby. "You think achieving your dreams will solve every problem in your life, but it doesn't. The problems that were there don't go away. We've learned a lot. This album is more positive than anything we've ever done before."
DODIE SHARES NEW SINGLE "GOT WEIRD"
"'Got Weird' was written after a strange date. The whole song can probably be described as; I get the ick with myself whenever I date girls. It might be internalized biphobia, it might be from lack of representation growing up ("no one told me, course I stumbled") – but regardless, 'Got Weird' is about a kiss with a girl on a date following a faux confident arrangement ("I played the man, and you bought it"), and how clearly, following that, I really have got some "shit to figure out"," explains dodie.
OUT NOW: Billy Keane Explores the Slow Drift Break-up with "Long Long Time"
BELUSHI SPEED BALL Release Hilarious New Video For "Magic Conch"
Hipster poser thrashers BELUSHI SPEED BALL have released a hilarious Spongebob Squarepants themed video for their song "Magic Conch". The song features Jamison Land (Ex GWAR) and has premiered exclusively at Metalsucks.net
Senor Diablo, Belushi Speed Ball's Manager comments:
"Now that we tricked Jamison "Beefcake" Land into the band with promises of eating gravy from Lita Ford's toe crevices, we knew we had to write something magical. Thus, what's more magical then the care-free Nick toon 90s. Full of Stop motion bumper reels, Cats connected to dog butts, ecto-coolers, and magical conches which can help you survive the woods. Director Beau Kaelin captured that feel-good dopamine nostalgia every millennial is addicted to!"
Exclusive Video Premiere: Belushi Speed Ball (ex-GWAR) Rip Spongebob a New One With "Magic Conch"
Peter Matthew Bauer Shares "Miracles" Single via American Songwriter | 'Flowers' LP Out 9/23 via Fortune Tellers Music
Today, Peter Matthew Bauer shares "Miracles," the latest single off his forthcoming LP, Flowers, due September 23 via Fortune Tellers Music. The track features a brass ensemble, The Westerlies, on the horn arrangement and it was produced and mixed by Bauer and Matt Barrick.
Daily Discovery: The Walkmen's Peter Matthew Bauer Discovers New "Miracles" on Upcoming Solo Album
MARCUS MUMFORD SHARES "GRACE," THE FIRST SINGLE FROM HIS DEBUT SOLO ALBUM, (self-titled)
BISHOP BRIGGS IS READY FOR "REVOLUTION" ON NEW SINGLE OUT NOW
The track's breathy verses give way to a rapid cadence on the bridge in lockstep with a military-style drum march. As the momentum reaches a breaking point, she screams, "Welcome to my revolution," while guitar and 808s wail beneath her strong declaration. The vocals swing from what resembles a manic internal dialogue to a pure cathartic howl.
Saleka Releases Soulful New Single "Red Eyes" Today—Will Join Giveon on Tour Beginning Aug. 16 in Philadelphia
Following her performance on The Kelly Clarkson Show and Bonnaroo in late June, R&B songstress Saleka returns with her enchanting new single, "Red Eyes." "Red Eyes" arrives succeeding a string of praised singles some of which were featured on her father's (M. Night Shyamalan) Apple TV+ series Servant.
Out Now: ZILLION releases new single featuring Pop Evil, "War Inside of Me" (RIYL: Don Broco, Sueco)
TODAY rising Metalcore outfit As The Structure Fails share clever video for "All The Weight"
Mia Baron Returns with Vulnerable New Single
The track blossoms into full indie electronic pop production as Baron asserts herself. Baron sees "Constant Contact" as a reminder of the isolation that facing hardships can bring, along with the relief and support that comes with letting go of the fear of being judged.
Vancouver Musician Fynyx Nation Releases New Single GOD ONLY KNOWS
'God Only Knows' is the lead single from Fynyx Nation's upcoming EP release The ColdRoom, which explores a fresh sound with a new understanding of who he is as an artist. He brings all the fun of disco and alternative pop with the added energy of synth-wave as the backdrop for his infectious melodies and thoughtful lyrics, which are definitely front and center on this track.
PREMIERE – Fynyx Nation unveils new single, "God Only Knows"
PmBata releases track/video "circus"
Matt B Releases New Single & Music Video "Ima Say It"
Global R&B artist Matt B has released his latest single and music video for "Ima Say It" via Vitae Records. Written during the pandemic, the confessional speaks to the importance of open communication with a partner and is accompanied by a neon-lit music video directed by PhillyFlyBoy (The Game, T.I., Kevin Gates, Jacob Latimore). Accompanied by a percussive backdrop of twinkling keys and warbling synths, Matt's inimitable vocals drive "Ima Say It" as he makes a valiant effort to be open with how he feels instead of bottling up his emotions.
DIMITRIS VORGIAS / MARIALENA TRIKOGLOU – new single "Believe in"
TAYLOR GREY RELEASES SECOND SINGLE "IDIOT" FROM UPCOMING BODY OF WORK