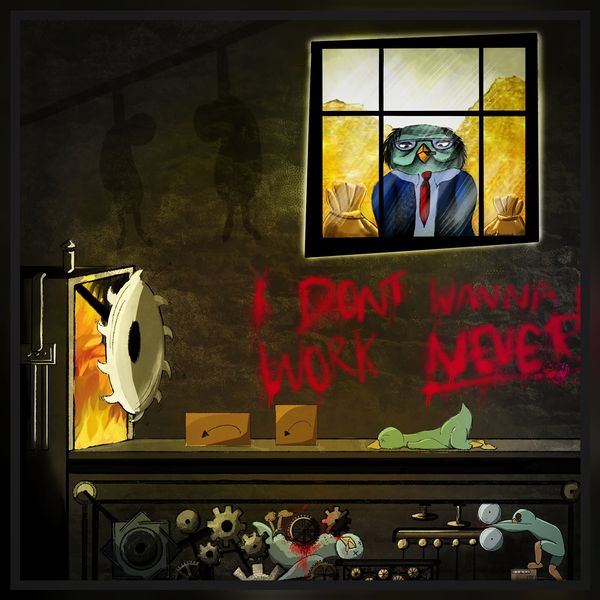 Heavy drums. Gritty bass. Electrifying guitar. Powerful lyrics. If this all sounds right up your street, then look no further than Bigman & The Birdseeds. This 3-piece Bristol-based outfit are really making a name for themselves on the music scene with their energetic, hard-hitting style of indie rock.
On the 29th of July, they will release their brand-new single 'I Don't Wanna Go To Work… NEVER!', an anti-corporation, anti-work song. Bigman, the frontman and guitarist of the band, belts out lyrics of anger and resentment towards the twisted conventions of working, snarling bitter remarks towards the corporate world.
His vocals are backed up by his own dynamic and thrilling guitar playing, which adds so much substance to the track as he thrashes out some iconic rock chords. Matteo's unique drumming style and versatility add further intrigue to the soundscape too; he goes from providing a steady beat, to a lighter tapping sound with loud bass drum as the bridge section of the song begins, to a marching band-style percussive beat as the song revives at the end. The bass guitar more than does its part too, which you'd hope it would do in a 3-piece band. The deep and heavy bass parts make this song into a rock monster, stomping through the streets, throwing bricks into offices and destroying anyone wearing a suit.
Mark the 29th of July in your calendar and remember to listen to this new Bigman & The Birdseeds rock anthem.