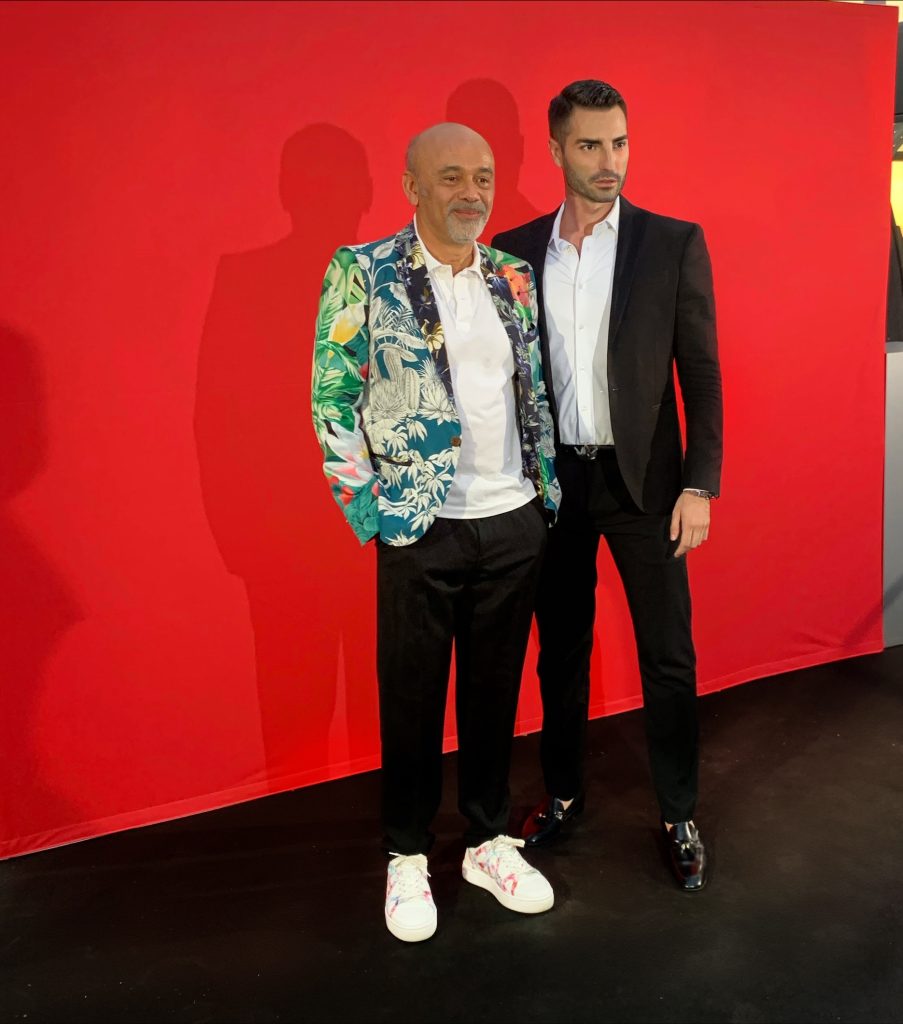 Yes, we are talking about Emil Montenegro. He is a famous model whom you can see on social media as an influencer. Hoping for a better future is something so hard, but our European model has broken the bricks by winning the title of the Face of Montenegro. He did not miss the opportunity and stepped into the world of modeling because several famous photographers who were the icons of the industry approached him for photography. Emil did not stop here, and he was busy doing different projects such as Louis Vuitton in Dubai, Italian Vogue, Pitti Uomo in Firenze, Roberto Cavalli , Vivienne Westwood, in several music videos, international TV shows, book in Brasil "intenso e misterioso" , many tv commercials and covers of magazines in Balkans, Korea , Italy, France and Usa. 
Emil was born in Montenegro with arsenal skill that everyone had not. The brilliant guy has bestowed a charming voice too; therefore, he works for music and dabbling in acting. His next focus is to be an actor. Therefore he stepped into the show biz. Moreover, he finds freedom in New York, and he left his birth city for its conservative locality. Now he is enjoying his stardom, but Emil has not forgotten his ethics.
Emil Montenegro was invited in June 2022  by world renowned shoe designer, Christian Louboutin as a special guest to open the Paris Men's Fashion Week for Spring Summer 23.
Emil said he was honored to accept the invitation and again be part of Paris Men's Fashion Week.
" The Christian Louboutin show was quite elegant . The new collection was mostly two color combinations, red & black and lemon yellow & white.
After the show, I also attended the after party.
I previously had the opportunity to meet Christian Louboutin in Dubai 2015 Vogue Fashion Experience where I was part of the Louis Vuitton team. Now after seven years we get to work together" said Mr. Osmanovic.
He went on to say , " I have been in love with Paris ever since my first visit. What a joy to be back again. Although much has changed after two years, Paris is still Paris. The center of the world for luxury design , fashion, style, and elegance "
Social media Influencer
Do you know he is available on Social media on Instagram on @emilmontenegro  with a great fan following? Yes, most of his fans have followed him on Instagram because it is the best source to interact with the favorite star. It is the age of digital technology, and people want to see the world with the eyes of their favorite star. In this way, they can judge the personality of others. Similar is the case with Emil because, as per his point of view, his duty on social media is big. It does not mean the matter to post some images.
No, the journey does not end here. 
Recently he published his newest interest. It is actually a talent from his primary school days resurrected, romantic oil on canvas paintings of brightly colored flowers and birds. His art depicts a state of exquisite beauty, elegance, and serenity most welcome in today's turbulent world.
An ethical soul
Emil Montenegro is the soul of talent, but he never thinks so because he never leaves practicing to learn new skills and modeling techniques. Exploring new things has made him a public figure. He is the man who is famous for his excellent work, discipline and ethic. His fans love him because of all these qualities. The European model is born with talent, but his thirst for more has made him explore many more. He is down to earth, and he has become successful due to these qualities.
This article is taken from News Website Daily Reuters.