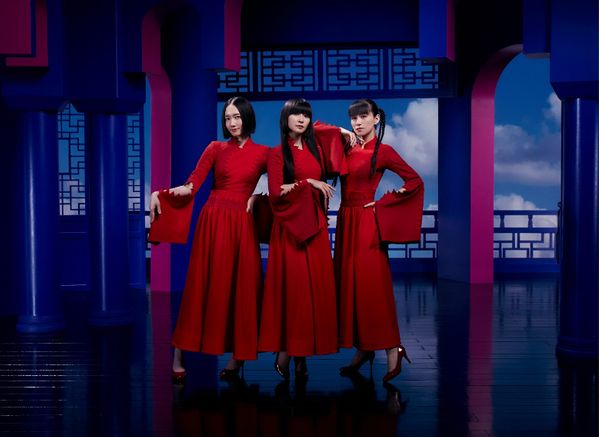 @skopemag news – saturday – july 23, 2022 @ 12 pm est
@skopemag HQ – http://smarturl.it/skope
Vancouver's Bealby Point Release Sophomore 'Fridays' EP
Their brand new song, "Fridays," feels like someone is trying to tell you something personal and serious while, at the same time, beating around the bush and never getting to the point of the matter.
FW: For Skope: After working with Nicky Romero French talent Almero is back on Protocol with "Come Back Again" (out now)
Bill Scorzari Releases "The Broken Heart Side of the Road" from Upcoming Album: The Crosswinds of Kansas
He tells Glide Magazine, "I started writing 'The Broken Heart Side of the Road' back in 2015 and then it kind of fell off my radar for a while. When I returned to New York after the end of the Now I'm Free tour in 2019, I found that it fit really well with the other songs I was writing at the time, and so I made a few changes to the lyrics and reworked the song structure until it felt right. The lyrics sprouted right out of the chord progression and, at least on some level, are grounded in time I spent in my childhood, learning from my dad how to plant and care for growing things. I especially loved being able to work a lyric into the first chorus, about the risks of planting corn too early in the season. 'And then a cold rain in the morning corkscrewed my cold-planted corn, and then half my crop took twice the time to grow.'"
SONG PREMIERE: Bill Scorzari Recounts a Hard Tale on Dark Americana Roots Tune "The Broken Heart Side Of The Road"
John Fullbright Announces New Album "The Liar" – Out September 30th via Blue Dirt Records & Thirty Tigers
The public at large hasn't heard much from John Fullbright since his critically lauded album Songs; a chasm of eight years that seemed unthinkable for someone with so much hype—including a GRAMMY nod, an Americana Music Association Emerging Artist nomination and awards from ASCAP and the Oklahoma Music Hall of Fame—surrounding his early career. Why did it take so long?
Joonti estrena su nuevo sencillo "Callado" / Joonti releases new single "Callado"
FAST DE releases new album "Sight Inside" via Bloomer Records | "A future leaning slab of psychedelic jazz" – MOJO
Having cut his teeth playing in various indie and jazz outfits such as Jo Goes Hunting, Opera Alaska, and Karsu, the album marks his first solo outing after years spent composing and experimenting in his studio. The album is out now via independent Amsterdam label, Bloomer Records (Nana Adjoa, Future Husband, Micro Talk + more).
SAVANNAH RÉ SHARES SINGLE "ABOUT U" WITH OFFICIAL VIDEO TODAY OFF HER UPCOMING SOPHOMORE EP "NO WEAPONS"
Bailey James Casts A Wicked Spell With Her New Haunting Music Video
Track Out Today from Jewelia
The song is about the conflicting emotions of a woman trying to reject a relationship, due to having too much going on right now, despite feeling attraction.
Post-Punk Duo CRYING VESSEL Celebrate Release Of New Album With Stunning & Disturbing New Video!
Los Angeles, CA – Today marks the release of Before Life Was Death, the long anticipated new studio album from Switzerland-based post-punk duo Slade Templeton and Basil Oberli, known collectively as Crying Vessel. Together these two musicians have fused a sound that deftly combines elements of dark wave, goth rock and ambient dance, earning them fans all over the world. In addition to possessing a singular talent for musical composition, the band have shown a remarkable dedication to the visual elements that accompany their music.
R&B Icon Kem Releases The Spellbinding Full Circle EP!!!
Today, three-time GRAMMY® nominated, multiplatinum R&B superstar KEM releases his magnetic and introspective Full Circle EP via Motown Records. The aptly titled five-song EP gives listeners the perfect accompaniment to reflect on the full-circle nature of their life, love and relationships through his honeyed lyrics that telegraph his inner emotions with piercing intensity.
XOHA Releases Empowering Single, "Heartless"
Teen singer-songwriter XOHA has released her latest single, "Heartless." This perfect summer anthem influences listeners to free their minds of past toxicity and enjoy the ride of life. "Heartless" is now available to stream and download worldwide.
Up Is The Down Share Single "Memento" via Chorus.fm +Vents, Backseat Mafia, Psych. Baby Features | 'Pulling The Wool' LP Due 8/12 via Earth Libraries
Boise, ID alt rock 4-piece Up Is The Down Is The announce their forthcoming album, Pulling The Wool, due August 12 via Earth Libraries. To kick off the album cycle, they shared the record's first single, "Dawn," alongside an accompanying music video. Today, they announce the second single off the LP – "Memento"
TOMORROW X TOGETHER "VALLEY OF LIES (FEAT. iann dior)" IS OUT NOW
TOMORROW X TOGETHER (SOOBIN, YEONJUN, BEOMGYU, TAEHYUN, and HUENINGKAI) joined forces with multi-platinum selling, chart topping artist and creative iann dior for their newest release "Valley of Lies (feat. iann dior)."
With the collaboration, TOMORROW X TOGETHER and iann dior sing about a lonesome journey towards the end of a relationship. Copious lies from a lover have been piled up and turned love into "gray"—farewell seems to be an imminent conclusion.
New York Latin Artist, Papikaiser, Gets The Party Started With New Dembow Flavored Track "Bronca"
Papikaiser has been making a name for himself in and around New York City for the last few years. It's not just his Latin R&B songs mixed with Reggaeton and Trap, but also his dynamic live performances and personality that is filling venues and building buzz. On his new single, "Bronca", PK adds another level with some dembow beats that will get the clubs moving.
Listen to "Bronca" now:
FW: For Skope: Behmer is back on Purple Fly with meaningful dance-pop single "Genesis" w/ BIGMOO & Victor Perry (out now)
Toast to J4 and Elena Gentleman's New Engagement In Latest Song "Stay With Me"
Multi-genre sensation J4 pulls at our heartstrings in his newest single "Stay With Me" featuring fiancee Elena Gentleman. The song takes listeners through an upbeat pop journey of asking someone to remain by your side and never leave you no matter what lies ahead. The optimistic instrumental pulls inspiration from mid-2010s pop through cheerful percussion, charming vocal layering, and uplifting piano. Elena Gentleman lifts the track to another level by adding an engaging and rich, sonic depth to J4's strong voice. The couple's voices intertwine to create beautiful harmonies that allow us to experience the chemistry not only in their voices but in their relationship as well.
Plastic Harpoons Share "Gettysburg" Single via V13 | 'Modern World' LP Out October 21 via Lolipop Records
Today, Santa Barbara indie-rock outfit Plastic Harpoons share "Gettysburg," the second single off their forthcoming LP, Modern World, out October 21 via Lolipop Records.
Plastic Harpoons Tease Their Album 'Modern World' with New Single "Gettysburg"
JUICY J & PI'ERRE BOURNE SHARE "BBL" VIDEO
Legendary rapper, producer, entrepreneur, and Academy Award winner Juicy J and super-producer and artist Pi'erre Bourne share a new music video today for "BBL" from their latest collaborative project Space Age Pimpin. The project received acclaim from The Fader, XXL, Complex, Pitchfork review and many more. Set in a hospital, the new vibrant video shows the duo surrounding themselves around beautiful ladies as the two go bar for bar on the laid back yet club-ready track. Space Age Pimpin also boasts the lead single and music video "This Fronto" which got attention from Pitchfork, The Fader, Stereogum, Complex, Hypebeast, Uproxx, Paste Magazine, and many more.
Rusty Santos releases new solo album, 'High Reality'
Today, multi-talented LA producer and musician Rusty Santos, releases his new solo album High Reality, on London independent label Lo Recordings. Santos, who has worked with an incredibly diverse group of artists, including DJ Rashad, Chui Wan, Lizz, Vinida, Gang Gang Dance, Fayray, Nova Heart, Vampillia, Dino d'Santiago, Beach House, Animal Collective / Panda Bear, Momus, Dirty Projectors, Black Dice, Ginla, etc.
500+ million streamed artist new single
"Easy" explores difficult themes of change, loss, and moving through turbulent times with strength and hope. The song features the band's signature mix of explosive synth pop complete with glittering melodies, driving guitars, and soaring vocals.
MisterWives has over 500+ million streams. They recently performed at Central Park Summerstage and BottleRock and have performed on the likes of Jimmy Kimmel Live, GMA and Late Night with Seth Myers as well as toured with Twenty One Pilots.
JACKBOY SHARES NEW ALBUM 'MAJORLY INDEPENDENT'
South Florida rapper and CEO of newfound label 1804 Records, Jackboy, has delivered his sixth full length album in just 3 years with Majorly Independent, out today via EMPIRE. Boasting features from Mozzy, his own 1804 artist Lexxstasy, and production from collaborators including the viral Einer Bankz, Jackboy delivers a dynamic project that heavily focuses on building your own personal real estate. Today, he also shares a new music video for "Yaya," directed by Skinny Whiteboi. The visual shows Jackboy enjoying the fruits of his labor and lavish lifestyle he's built for himself.
QUEEN OF DANCEHALL SPICE RELEASES NEW SINGLE & MUSIC VIDEO "CLAP CLAP"
On the single, a vibrant and entrancing beat grabs hold as a Summer-filled melody shines through. Over this vibrant backdrop, Spice's elevated powerhouse vocals echo, delivering a dancefloor-ready anthem primed to heat up the Summer. In the accompanying visual directed by Honest Mykel, showstopping choreography matches the energy of the music as she instantly transfixes in each and every scene. It's the type of vibe that'll make you get up and move!
Have you seen the music video for the new Shutups song "Endless Heaven"?
'I would be remiss to not send you on your way with this new song called "Endless Heaven" from Oakland based group Shutups. I'm a huge fan of the way the song lulls you into this mellow, sort of indie rock groove and then explodes into this banging, heavy guitar rock number… Absolutely stellar production on this one as well. – Austin Town Hall
Joshwa and Jaded Make the Cash Register Sing With Tech House Collab "Kerching" ft. Eliza Legzdina on Insomniac Records – OUT NOW
Joshwa has upcoming gigs at Elrow (Brooklyn Mirage), Electric Zoo (Cancun), and headline shows in Canada / US. Jaded has released on Insomniac Records previously, and has enjoyed tastemaker support from FISHER, Diplo, Claptone, John Summit. Eliza has been featured on collabs alongside Idris Elba, and lau.ra.
Artist: Joshwa & Jaded
Title: Kerching ft. Eliza Legzdina
Label: Insomniac Records
Release Date: July 22
Genre: Tech House
Los Angeles Alt-Indie Darling FOX FAGAN Says "Let's Get Lost" with Release of New Single
sumthin sumthin Returns to Bassrush Records With Breathtaking Left-Field Bass Single "Inhale" – OUT NOW
SoCal producer sumthin sumthin returns to Bassrush Records with his sophomore single. "Inhale" is a dreamy leftfield dubstep cut, balancing ethereal melodies and lush atmospherics with a guttural drop that cycles through croaks, growls and rubbery low-end. He recently debuted on the label with his otherworldly halftime D&B single "Speak." He's enjoyed releases with an impressive list of bass labels from the likes of Dead Beats, Jadu Dala, and Gravitas, and has collabed with CloZee, Saka, Player Dave, and more.
Artist: sumthin sumthin
Title: Inhale
Label: Bassrush Records
Release Date: July 22
Genre: Dubstep
Wax Motif and Matroda Reunite on Blazing Latin House Collab "La Candela Viva" for HARD Recs – OUT NOW
L.A-based house music heavyweight Wax Motif hops on a track with Croatian powerhouse Matroda on their new single. "La Candela Viva" is a Latin house offering that samples a classic Afro-Colombian song from Totó La Momposina. It incorporates Spanish vocal shots, sharp bass plucks, chunky drums and saucy string motifs. The track is the primary single taking the top spot on the imminent HARD Summer 2022 compilation album.
The track follows on from their previous co-produced number "Lose Control" on Wax's Divided Souls imprint in 2019.
Artist: Matroda & Wax Motif
Title: La Candela Viva
Label: HARD Recs
Release Date: July 22
Genre: Tech House
RADWIMPS New Single "NINGEN GOKKO" Out Today!
RADWIMPS are thrilled to announce the release of their new song "NINGEN GOKKO" out TODAY worldwide! The song is confirmed to be the theme song of the Japanese TBS drama "ISHIKO and HANEO: You're Suing Me?" starting July 15th at 10 p.m. (JP). Lead singer and the main songwriter of RADWIMPS, Yojiro Noda wrote the original song specifically for this drama. The television drama, "ISHIKO and HANEO: You're Suing Me?" stars Kasumi Arimura and Tomoya Nakamura, and is a legal entertainment based show about a paralegal Shoko Ishida and a lawyer Yoshio Haneoka. Shoko graduated at the top of her class at Tokyo University but failed the bar exam 4 times while Yoshio with his photographic memory passed the bar on his first try, with only a high school diploma. This odd pair's characters and storylines grow throughout the drama as they face ordinary people's everyday legal troubles like, "I got sued by charging my phone at a café."
Perfume Release New Song & Music Video "Spinning World"
Multi-Platinum international superstars J-POP group Perfume have released their new single and the accompanying music video "Spinning World" from their much anticipated LP "PLASMA" set to hit July 27, 2022 (Universal Music), their first studio release in 4 years! "PLASMA" follows the critically lauded LP, "Future Pop" which hit in 2018. Perfume's special "Plasma" website is also now up. Perfume have also announced their first ever TikTok Live on July 30th at 9pm (JP), 8am EST. This is the perfect opportunity for international fans to get a taste of Perfume's live show. The trio will be performing a special setlist only for TikTok Live and will feature one-of-a-kind production created just for this show.