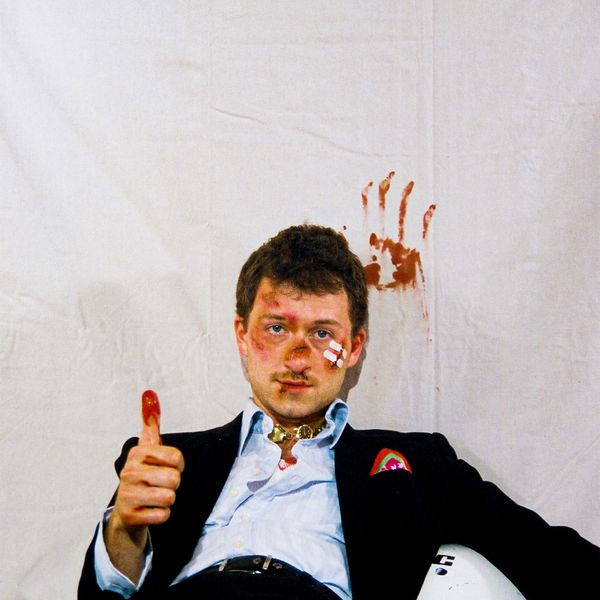 @skopemag news – thursday – july 21, 2022 @ 10 am est
@skopemag HQ – http://smarturl.it/skope
Kingdom Collapse Release Official Music Video for Single "Break Free"
Kingdom Collapse has recently partnered with The Fuel Music (Adelitas Way, Thousand Foot Krutch, Red, etc.) for distribution. The band's singer, Jonathan Norris adds, "We're stoked to have such an awesome team around us that believes in the independent vision of the band." The band has shown that nothing stands in their way as they approach the release of the new single with a stacked touring schedule.
Introducing Edie Bens, Shares "Had You Never Gone Away"
The 21-year-old rising Welsh singer-songwriter Edie Bens discovered one boozy night, a treasure trove of poetry by her drummer's dad about his late mother, which inspired her first stunning release on Glassnote Records 'Had You Never Gone Away'. A vivid storyteller inspired by the great stars of Country music, Edie has an undeniable talent for classic songwriting with candid charm when taking delicate stories from her travels with her band. Mixed by Lee Smith (Holly Humberstone, Dylan) the poignant, yet melodic track arrives alongside its official video which sees Edie in her natural environment in a stripped-back honest portrayal of the song and is a sublime introduction into Edie's upcoming body of work.
Nick Leng Shares "Easy" Single via Cool Hunting
When Nick Leng describes his music, he often refers to color. The indie artist's gift is an abstract type of synesthesia: a kaleidoscope of emotions manifested into enthralling sounds. "I like dissonance, tension," he says, "but also, joy and beauty are so important to me." The most stunning songwriting is at once beguiling and relatable. And Leng's second album Spirals (out July 22 via SOTA Records) is just that: the untethered sound of Nick Leng falling in love with music again.
Dan Mangan shares "Fire Escape"
2x JUNO Award-winning singer-songwriter Dan Mangan is lighting up the summer with his ebullient new single, "Fire Escape," available today via Arts & Crafts Productions at all DSPs and streaming services. Produced by Drew Brown (Radiohead, Beck, Charlotte Gainsbourg) and featuring an all-star backing combo comprised of Brown, Joey Waronker (Beck, R.E.M., Roger Waters), Jason Falkner (Air, Jenny Lewis, Noel Gallagher's High Flying Birds), and Susumu "Zongamin" Mukai (Floating Points, Vanishing Twin), "Fire Escape" is joined by an equally star-studded official music video, directed by filmmaker Lester Lyons-Hookham and co-starring actors Steven Ogg (The Walking Dead, Better Call Saul) and Allison Wright (The Americans, Snowpiercer), premiering today at YouTube HERE.
GATES TO THE MORNING Stream Entirety of Walk Between Worlds Album
New Jersey progressive trio, GATES TO THE MORNING are streaming their new album Walk Between Worlds which is out on July 22nd, 2022.
The band comments "We are proud to release our sophomore album "Walk Between Worlds" which is a unique effort that features unplugged renditions of old and unreleased music as well as tracks that are exclusive to this record. "Walk Between Worlds" is the calm before the storm; a sort of unplugged/folk detour before resuming a sound that will closely follow up our Progressive/Post-Black Metal sound from our debut."
FLETCHER SHARES NEW SINGLE "BECKY'S SO HOT" TODAY
Built on a feverish vocal performance from FLETCHER, "Becky's So Hot" explores a particularly complex form of passion.
Says FLETCHER, "I wrote 'Becky's So Hot' a couple years ago after I was creeping on my ex's new girlfriend's Instagram while I was in the studio. I accidentally liked a picture of her wearing a vintage t-shirt of my ex's, one that I've worn before. The complexities of moving on were something I wanted to explore and it felt more interesting to me to write something from the perspective of being in in awe of her; sort of like 'damn… it kinda stings that she's so hot, but I can't even be mad about it because I get it…she's hot.' Girl Of My Dreams picks up where THE S(EX) TAPES leaves off and weaves through my dreams, fears, fantasies, messy moments and all the fleeting feelings in between. It paints a picture of how pain can evolve and so can you."
Sean "Diddy" Combs Releases Music Video To His New Hit Single "Gotta Move On" Featuring Bryson Tiller !!!
Tom Chaplin Releases New Single 'Gravitational' Out Now
Following the announcement of his forthcoming new album, Midpoint, Tom Chaplin has released the second song from the record 'Gravitational'. Midpoint comes out on September 2nd on BMG.
Max Gowan – New Album 'Glossolalia' out September 2022 on sound as language / Debut Single & Lyric Video for "Ornamental" Out Now
SALLY BOY RELEASES "TRUE AMERICAN" WITH KYLE LUX
Partnering with musician Kyle Lux, the feel-good single is perfect for the summer season, opening on a breezy guitar strumming before bursting into an up-tempo electronic production. Sally Boy's quick-witted lyricism and catchy melodies float over the beat, with Kyle carrying the pace throughout the second half of the track.
PRE's Chitana Shares Video for Young Dolph-Featuring "Love For Me"
NO WIN Share "Hit The Line" Single + Video via Under the Radar | 'Dodger Stadium' LP Due August 19 via Dangerbird Records
Today, NO WIN share "Hit The Line," the newest single off their forthcoming album, Dodger Stadium, due August 19 via Dangerbird Records. The new track, along with the band's entire forthcoming album, was co-written by Jeff Enzor (Joyce Manor, Merry Christmas) and David Jerkovich (Deep Dreem, Ill Lit, Kind Of Like Spitting). The single — a chunky synth-based track with peppy piano chords and soaring, confident melodies — comes alongside a vintage karaoke-style music video.
Metal Rockers BLACK NAZARETH Present Thrive (Official Lyric Video)
The Murder Capital Return With Their New Single "Only Good Things"
This track for us has been an exciting evolution for the band. It's so bright. It's so colorful. This is a part of the narrative of the overall record that we feel reaches a real place of inner calm, inner peace but at its core, it's a love song. You get a song like this where, the protagonist in this song is quite simply asking – not pleading – just willing to ask their counterpart to rid them of their intrusive thoughts, the devils on their shoulders and to be truly vulnerable. We're so excited to go to a place like this because perhaps it's not what is expected of us. It stood out to me during the creation of this record that it is more about the friends that are still here and celebrating those connections, those relationships and being unafraid of life and its many seasons. Where 'Only Good Things' stands within the record is at a moment where the sonic and the lyrical narrative especially, are of newfound joy.
DEUX FURIEUSES – Release Female Anti-Violence Anthem "Know The Score" || + Announce New Album
According to Counting Dead Women (headed-up by Karen Ingala Smith, CEO of nia, a London-based domestic and sexual violence charity working to end violence against women and girls), since Janaury at least 53 UK women have been killed in cases where a man is the principal suspect. Seeking to address this disturbing statistic and the desperate need for change, Deux Furieuses say of their affirmatory new single:
Mafro drops debut solo single 'Shaken'
British producer Mafro has unveiled his debut solo single 'Shaken', out July 21st on LG105.
A wistful club track, 'Shaken' pairs impassioned vocals with poignant piano chords and measured synths. The track will feature on his forthcoming maiden EP 'Bloom', out later this year.
Lecx Stacy shares new single and video "Haunted Be Thy"
PLASTIC MERMAIDS release 'Girl Boy Girl' via Sunday Best