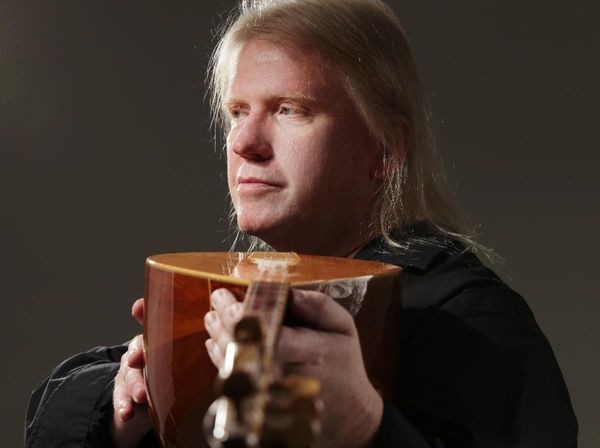 @skopemag news – tuesday – july 19, 2022 @ 12 pm est
@skopemag HQ – http://smarturl.it/skope
Chris Baluyut Reveals "Winter, Wait," the Last in a Series of Dream Pop Releases
Chris Baluyut is a dream-pop artist whose songwriting explores emotional journeys, interpersonal relationships, and our inner world of feelings and thought processes. He counts Bon Iver, the Japanese House, James Blake, and Explosions In The Sky as primary inspirations.
ICYMI Liam Coleman Releases New Video "Vintage"
Bleu & Carly Paige "Holding On to You" – an ELO/Beatles Apocalypse duet
LA based songwriter Bleu has cuts with Big Freedia, Demi Lovato and a Disney duet with KT Tunstall and more.
Carly Paige, a Nashville solo artist who has recent cuts with Riley Biederer, Sam Tinnesz, Sarah Close & more.
"Holding On To You" drops today, an ELO/Beatles-esque tinged end-of-the-world duet with Bleu & Carly Paige – "Holding On To You" might make Armageddon slightly less apocalypsey…"So let the comets crash down…Yeah I'll be fine, Long as I'm, Holding onto you"
French death metallers Post-Mortem streamed new album 'Monumental Pandemonium' // Out now on CD & Digital through Great Dane Records.
As announced a few weeks ago with the official music video of the single "Cryptic revelations" and then the lyrics-video of the song "Pure Terror", Progressive Death-Metal practioners Post-Mortem finally released their sophomore album called 'The monumental pandemonium' on CD & Digital through Great Dane Records and the main legal platforms.
TRAAMS share new track "Comedown" (ft. Liza Violet AKA Softlizard) | New album "personal best" out 22nd July via Fatcat Records
Today, Chichester trio TRAAMS have shared a new track titled "Comedown". The song is taken from their highly anticipated new album "personal best", which is out 22nd July via long-term label Fat Cat.
THE SUBWAYS Announce Details of Fifth Album 'Uncertain Joys' (Alcopop! Records)
Hertfordshire, UK indie punk favourites THE SUBWAYS are delighted to finally reveal details of their forthcoming fifth studio album titled Uncertain Joys, and set for release on 13th January 2023 via Alcopop! Records (see below for track list).
Kiwi Jr. share new single 'The Extra Sees The Film' | New album 'Chopper' out Aug 12 via Sub Pop
Jeremy Gaudet says of the new single, "This song is quite literally a change of pace for us. It's more chill and a bit darker than previous Kiwi Jr. recordings. It's a song about whether or not you're the hero of your own story, or a smaller part of something bigger. It's bragging that you're in a movie and inviting all your friends and family, but when it screens, you're barely an extra in it. A lot of our songs deal with reckoning, this one in particular. It's what happens after you've told your story and the truth comes out later, and everything unravels."
NILE Mastermind KARL SANDERS Releases Third "Saurian Apocalypse" Single, "The Evil Inherent In Us All"
Scary Jeri Shares New Single "Excommunication"
Alt-pop artist and producer Scary Jeri creates music that fuses alternative, pop and indie music and advocates for mental health, addiction, spirituality and social justice issues. Hailing from Anchorage, Alaska, they've been going from strength to strength since bursting on the scene in 2019 with a series of releases, including popular tracks such as "Run (Out Of Love)" and "The Road", and they're set to keep their momentum going and reach new heights with the release of their new single, "Excommunication".
Acclaimed Rockers Alter Bridge Announce New Album Pawns & Kings Scheduled for Worldwide Release on October 14th via Napalm Records
Since 2004, acclaimed rockers Alter Bridge have been known for their memorable riffs, infectious vocal melodies and dueling guitar attack that has garnered them critical and fan acclaim around the globe. Now the quartet comprised of Myles Kennedy on vocals/guitars, Mark Tremonti on guitars/vocals, Brian Marshall on bass and Scott Phillips on drums are back with their most-aggressive collection of songs to date. The band's seventh album Pawns & Kings is scheduled for worldwide release on October 14th via Napalm Records.
Introducing Evangeline with heavy and hopeful debut single "Will"
Boyfriend recruits Pussy Riot for new hymn for the debaucherous "Dance With the Devil"
"I grew up believing in the Devil," says Boyfriend on today's release. "Try as they might to depict him as evil, my main takeaway was that he lived in the land of cigarettes and sex…he drank red wine, gambled, had a choir of electric guitars and was the keeper of the orgasm. This song is an invitation to the Devil's party, where indulgence isn't a sin and temptation isn't a threat. It's also an inversion of the patriarchal depictions of Satan… if God is a woman, so is the Devil, and she's way more fun to hang with."
Elle Teresa releases 'Wifey' video featuring late rapper Lil Keed, as well as pioneering new hip-hop album 'Sweet My Life'
Burning with wild enthusiasm and ephemeral charm, the songs contain a magic that can only Elle Teresa could wield. While calling her album 'Sweet My Life', Teresa sings lyrics like "Kuso mitaina my life" ("My lousy life"), marking her as a rapper who always keeps it real.
IMAAD WASIF unveils sixth album "So Long Mr. Fear" on August 9th
The first single "Fader" (available here: https://lnk.to/FaderSingle) features vocals by Jen Wood (The Postal Service, Tattle Tale) and houses the spellbinding couplet, "If I die next to you there would be no defeat/Only glory that would shine down on me." Wasif and his collaborators harness piano, keyboard and long, moaning guitar notes that drift through the measures. Wasif so understands his instrument that not only can he mesmerize through his seemingly effortless expertise with six strings, he can convey three gentle, reflective notes to paint entire landscapes.