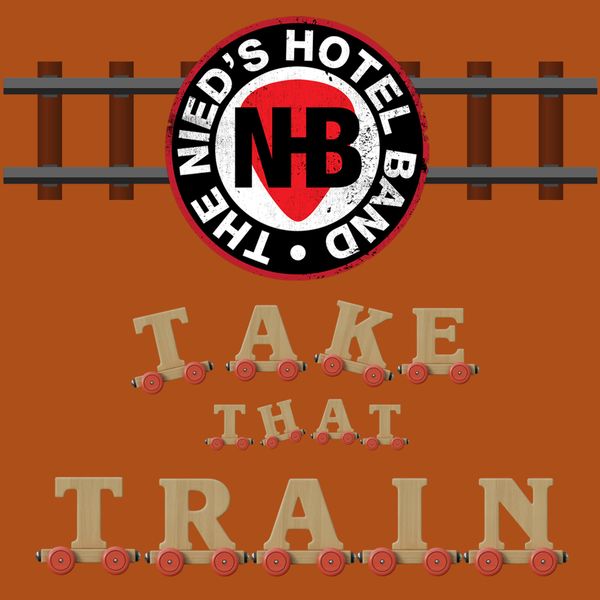 Seven-piece Blues-Rock powerhouses The Nied's Hotel Band have released their latest single; Take That Train to much fanfare and anticipation. This melting pot of instrumentation and musical concepts allow Take That Train to explore many different musical themes while returning to a blues root melody and subtle rock nuances. Based on the typical archetype of finding oneself and taking personal journeys of enlightenment, The Nied's Hotel Band utilize the trusty train theme to symbolize this journey, as the grearts have done before them. I do not think it is fair to draw too many connections to the greats Buddy Guy and Johnny Lang, however, I do hear the classic Midnight Train used as the main influence for this interpretation of this narrative. All comparisons aside, Take That Train is a complete piece of work that has lyrical metaphor and imagery which helps capture the audience and thoroughly entertains them throughout. Musically, Take That Train is a sonic experience, to say the least. From saxophone solos, piano interludes, and a down-tempo guitar solo, each player seems to want to fill their allotted time slot with as many variations of the main theme as possible. The chorus section has vocal harmonies over full instrumentation bringing out the sheer volume of a stacked accompaniment. Utilizing this dynamic allows Take That Train to sound very full and captures the live-feel performance we mostly miss out on from a studio recording. Contrasting the rough indie, garage-band style vocals with a falsetto, up-key vocal harmonizations also highlight the potential The Nied's Hotel Band possess to play songs in many sub-genres in their style.
Reviewed by: Lee Callaghan
Evolution Music Press
July 15, 2022
Take That Train is a great party track, designed to get audiences up and moving. Coupled with intricate themes of love and expression, this jam sets out to please audiences in a live atmosphere. With a complete roster of seasoned players, and songwriters, The Nied's Hotel Band really does know how to put on a show. Take That Train would be an excellent addition to any Rock, Middle-Of-The-Road, Adult Contemporary commercial radio playlist. The overly catchy chorus, mixed with all that instrumentation is sure to please musical-minded audiences while attracting new listeners to the contemporary blues genre. I found that even with the feeling that The Nied's Hotel Band pushed way too much into one song, they have created a very enjoyable piece that is easy to listen to again and again. As an already established fan of this band, Take That Train fits beautifully into their already attractive catalog of Rock-Blues hits.