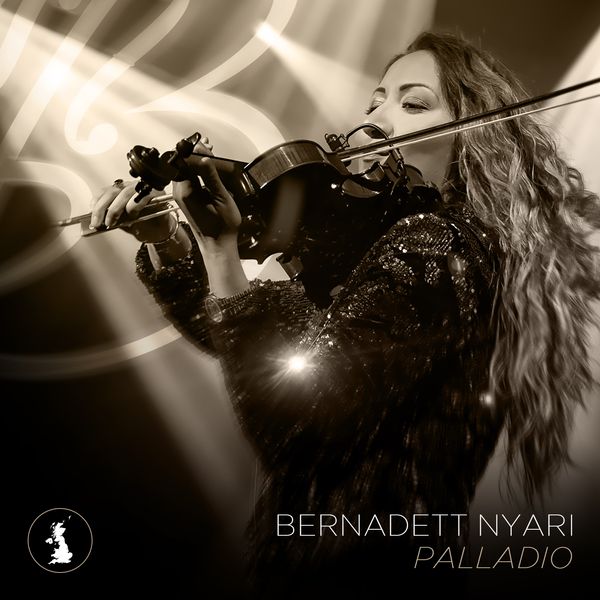 From her latest album, The World On My Strings, Bernadett Nyari has released her dynamic, elegant, and introspective single; Palladio. Circling around a classical theme, Bernadett explores many variations throughout the piece as she paints a vast landscape of sonic imagery and prose. While remaining the dominant voice during each cadence, the violin almost takes on a vocal quality. As each range is dabbled in Bernadett brings that voice ever forward, making the violin sing. Incorporating full band instrumentation behind her, Bernadett keeps the pace at a strict up-tempo beat as she delivers her theme. The symphonic approach to this solo piece works very well, as Palladio becomes a track that can be consumed during any occasion. As an internationally acclaimed master of the violin, Bernadett Nyari demonstrates on Palladio that she remains a songwriter, focused on delivering a complete piece of work, which entertains her audiences while challenging them with her thematic elements. Palladio joins an already impressive catalog of pop-inspired classical pieces which Bernadett Nyari is able to showcase as she continues to find success and new audiences.
Reviewed by: Lee Callaghan
Evolution Music Press
July 15, 2022
The original press release for Palladio "depicts the struggles of a female artist to be self-reliant", however, I believe this piece delivers much more than just this. Named for the much-imitated and highly original Italian architect of the same name, Palladio is a journey of the neo-classical art form, whether building a contemporary church or constructing melodies and harmonies to make a beautiful piece of art come to life.
Palladio is a highly professional piece of music that one would now come to expect from a performer of this stature. Each frequency on the violin is expertly conveyed in the recording, while the allotted headroom leaves enough open space throughout the spectrum to allow the overtones to ring out crisp and clear. Palladio is an enjoyable, catchy tune that is welcoming for a classical player dubbing in a pop market. Palladio would do very well on any commercial Pop, Middle-Of-The-Road, Classical, and Adult Contemporary radio format. Based on the structures presented by this piece, I believe Palladio would be best suited licensed to film or television as it conveys action, passion, and elegance. I recommend audiences to experience the majesty of Palladio, as both a captivating piece of music and a journey in harmonious architecture.