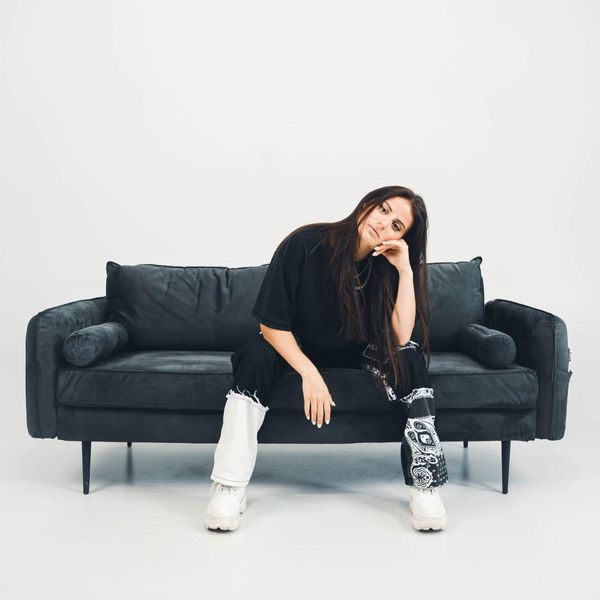 @skopemag news – friday – july 15, 2022 @ 5 pm est
@skopemag HQ – http://smarturl.it/skope
Daniel Weber (The Disparrows) Releases New Single "Lose Somebody" + Official Music Video
Daniel Weber of The Disparrows has released his new single "Lose Somebody" to all major platforms. The single is from his solo project that is being released through Symphonic.
DAMN JACKALS SHARE NEW EP AND MUSIC VIDEO FOR "NEW BROKE CITY" Via EARMILK
The American Songwriter featured Lead single "Lovely Nuthin'" – a 60's styled doo-wop bop that is drenched in proto-punk flavor. With its Strokes-gone-surfing harmonizing guitars and crisp crooning from lead singer Beau Croxton, "Lovely Nuthin' " sets a smooth and fashionable entrance for the Rivals EP as their catchiest tune to date. The eruptive 60's chorus harkens back to the likes of T. rex with its multi-octave guitar riffing. "Lovely Nuthin'" is an infectious dance party number with audiences at their live shows.
Brooklyn act Damn Jackals explore being your own rival on EP 'Rivals'
NATALIE JANE RELEASES HIGHLY ANTICIPATED & VIRAL NEW SINGLE "MENTALLY CHEATING"
A piano-driven vocal and songwriting showcase for Natalie Jane, "Mentally Cheating" is about the beginning of the end of a relationship. "I think I shouldn't be looking in those eyes, why do they give me butterflies?" the New Jersey teenager ponders over striking chords. On the chorus, which has resonated with listeners across social media platforms, she admits that somebody else has caught her attention: "I think I'm mentally cheating."
LATTO DROPS TIMELY NEW TRACK + VIDEO "P-SSY" VIA RCA RECORDS
Alaina Castillo Releases New Single "call me when ur lonely"
Mexican-American songstress, Alaina Castillo, releases new single + video "call me when ur lonely" via Chosen People/AWAL today. The record, which was previewed during Alaina's Coachella performance this year, was produced by longtime collaborator and Grammy-nominated producer, RØMANS (Ella Mai, Khalid, Disclosure, etc.). The haunting track continues Alaina's sad girl era as she brings the audience into a loss she seeks to be reunited with.
Chill-Pop Producer Mokita Shares New Single "Happiness" via Nettwerk 
The candid track is complimented by a distorted bass line alongside a zestful production. Led by textured chill-pop and sweeping melodies, "Happiness" is brimming with introspective lyrics and fervent vocals. There's an honest delivery behind "Happiness" not only with its alluring soundscape but with its theme of not finding happiness but creating it. The track is a testament that happiness is not 24/7 or a light switch away and that the biggest takeaway is becoming content right now with yourself.
Arichussettes and Jim OG co defend their territory with new video "No Chance" FT DJ Slipwax
JESSIE BAYLIN ANNOUNCES EAGERLY AWAITED ALBUM JERSEY GIRL, DUE SEPTEMBER 23RD
ALAN PARSONS RELEASES NEW STUDIO ALBUM "FROM THE NEW WORLD" OUT TODAY
Frontiers Music srl is proud to announce the release today of the new studio album, "From The New World", by the legendary Alan Parsons. Parsons has also released a lyric video for "Give Em My Love", a song which features vocalist James Durbin and guitar virtuoso Joe Bonamassa. Bonamassa had appeared along with vocalist David Pack on the previous single penned by David Minasian, Elton John keyboardist Kim Bullard and Parsons titled "I Won't Be Led Astray."
HIT-BOY TEAMS UP WITH 24HRS AND DEVIN MORRISON TO RELEASE NEW SINGLE + VISUAL "SCHOLAR"
JUSTINE BLAZER DEBUTS NEW BLUES SINGLE "BAD LOVE"
With relatable lyrics like 'cause you broke my soul, filled with despair, I thought you were the one that would always be there, Justine's new tune is about turning a bad relationship into a positive lesson.
MAXO KREAM TEAMS UP WITH BENNY THE BUTCHER FOR "FOOTBALL HEADS" TRACK AND VIDEO OUT NOW
Larry June New Track & Visual "Private Valet"
'So Much Love' is the oxytocin-fuelled performance from Calista Kazuko [OUT NOW]
MAGG DYLAN Premieres Melodic Metalcore "Warning" at Metal Insider Today
The video, produced by Jaiden and Rubella Frost of JFP Studios, provides glimpses of the authentic fun side of the band. Jaiden and Rubella were able to represent the chaos in vocalist Suzanne De Iulio's brain. The video displays the moods and changes in a therapist's office with live performances by Jamez Prudlick, who does an amazing job portraying the frustrated mental health professional, allowing a turning point, and capturing the theme of growth and empowerment that the band conjures in this song.
ASSIMILATOR Release Video For "Burial Hymn"
Hastening the ever imposing gloom, ASSIMILATOR are striving further to rip down imposed boundaries and unleash hard-hitting heavy music. Each song carries a distinctive identity appealing to fans across the extreme metal subgenres. Assimilator lays bear the dark and diabolical.
Skope Magazine – Rosen Bridge featuring Hacktivist – OUT TODAY
Tom & Collins and Hollaphonic Join Forces on Evocative Tech House Collab "Honey" for Insomniac Records – Out Now
Mexico City duo Tom & Collins connect with Dubai-based production pair Hollaphonic on a cross-continental collab for Insomniac Records. "Honey" is an evocative vocal-driven record that causes a blood sugar spike with its saccharine, smooth topline and deep-riding tech house groove. Tom & Collins currently ranked #75 in DJ Mag's Top 100, and have been on remix duties for Gorgon City, Duke Dumont, Sofi Tukker. Hollaphonic prev tastemaker support from Pete Tong, Claptone, Martin Garrix, The Blessed Madonna.
Lil Kee Lays It All on the Table in "Feelings Everywhere"
APEIRON BOUND Release Video for "Eleutheromania"
The band comments: "Eleutheromania is a song that focuses on a manic society that's hellbent on paving the road to hell with good intentions. They do this as a way to reassure themselves they're doing the right thing in order to build a better tomorrow for themselves and future generations. This sort of blind faith is utilized by those in high authority to mold society in its own image. They use 'freedom' as a commodity to brainwash society that what they're doing is for the greater good, when in reality is digging their own graves. An unforgivable abuse of power by those that wish to only serve themselves."
SIMON GOFF & KATIE MELUA RELEASE STUNNING COLLABORATIVE ALBUM
Violinist, composer, and Grammy Award-winning sound engineer, Simon Goff, and multi-platinum-selling singer-songwriter, Katie Melua, today unveil stunning collaborative album, Aerial Objects. The album is available digitally and on CD now via BMG and will be available on vinyl on September 2.
For Skope: Tim Baresko & G. Felix present unique tech-house single "Come Here" on Alok's Controversia (out now)
CONTEMPLATOR: New Noise Magazine Premieres "The Catch" From Quebec-Based Progressive Post-Metal Act; Morphose Full-Length Nears Release Through Nefarious Industries This Month
"The Catch" is the lush new single from Québec City-based progressive/orchestral post-metal outfit CONTEMPLATOR. The song precedes the band's second album, Morphose, nearing release through Nefarious Industries late this month, and is today playing exclusively at New Noise Magazine.
NYC rock band releases new virtual reality music video
NYC post-punk outfit Love Crushed Velvet has just released "Saddened Eyes," the latest single from their new album 'Souls and the Barren Heart,' out next Friday, July 22nd. According to frontman and songwriter A.L.X., the song explores the process of trying to find humanity, vulnerability and affirmation in love. "It addresses how we often try to be stoic in how we project ourselves, yet it's in vulnerable moments when you truly see deep emotions in someone's eyes that allow you to understand and read into their heart."