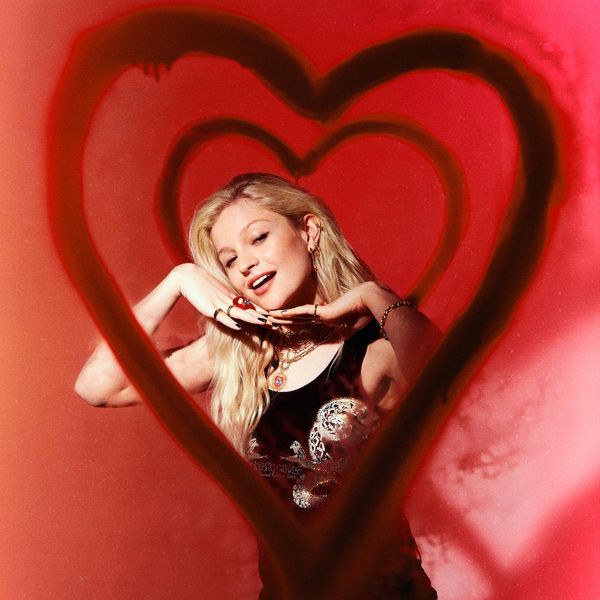 @skopemag news – thursday – july 14, 2022 @ 8 am est
@skopemag HQ – http://smarturl.it/skope
Tejon Street Corner Thieves release video for Long Gone feat. members of Bridge City Sinners
Colorado Springs-based outlaw alt-folk group Tejon Street Corner Thieves (TSCT) recently released their new album Thick As Thieves, and have now teamed up with members of Bridge City Sinners to record a version of "Long Gone" live inside the rugged and scenic beauty of Grand Teton National Park.
Dream-Folk Storyteller, Kramies, Announces Debut LP
For a few years now, Kramies has been circling the world of dreamy indie pop, releasing a handful of EPs and racking up recent high-profile collaborations with Jason Lytle of Grandaddy and Tyler Ramsey of Band of Horses. This year, he is set to share his new self-titled LP, and he has teased the record with a pair of new singles, "Days Of" (featuring Jason Lytle and Patrick Carney of The Black Keys) and "Ohio I'll Be Fine."
SEB ANNOUNCES NEW EP, SHARES "GET YO BREAD"
Rising LA-based artist and producer SEB has just announced his sophomore EP, IT'S OKAY, WE'RE DREAMING II: don't worry, i'll be fine, is slated for an August 19 release via Mom+Pop. The project spans seven tracks, including the previously released singles "SAVE ME" and "fuck it, i'm the man" as well as the new single "get yo bread," shared today in conjunction with the announcement. "I wrote this song when I was probably at my lowest financially," states SEB of the new single. "We were still in the middle of the pandemic and I was arguing everyday with unemployment. During that time, money was the focal point of everything, and more importantly what was I willing to do for it. The song starts with me screaming 'get yo bread' and by the end I'm right back where i started."
Pony Girl Share "Enny One Wil Love You" Single + Video
Today, Ottawa-Hull-based indie-rock band Pony Girl share "Enny One Wil Love You," the second single off their forthcoming LP, Enny One Wil Love You, due October 14 via Paper Bag Records.
[VIDEO] Canadian indie-rock band Pony Girl drop jangle-pop track "Enny One Wil Love You"
ASHENSPIRE Stream Hostile Architecture At Decibel Ahead of Friday Release
Glaswegian avant-garde black metal act ASHENSPIRE have revealed their new album Hostile Architecture, over at Decibel Magazine which is out on July 18th, 2022 via code666.
MEDIA RELEASE:: ELLERY COHEN SHARES NEW SINGLE + VIDEO 'DEMONS'
Forever heartfelt and extraordinarily sincere, Melbourne alt-pop artist Ellery Cohen has continued his impressive rise to the top, pairing vulnerability with admirable earnestness on new track Demons, which officially releases today. As captivating and catchy as it is effective, Demons is another victorious step in Ellery's majestic career, serving as his first new single for the year, and arriving alongside a resonant video clip which contextualises the track's message of facing the inner turmoils of life head-on.
GLOBAL POP ICON P!NK RELEASES "IRRELEVANT"
Critically-acclaimed singer-songwriter and international superstar P!NK has dropped a brand-new track titled, "Irrelevant." Out today via RCA Records, the protest anthem was written by P!NK and Ian Fitchuk, marking the first collaboration between the artist and the Grammy-Award winning producer and songwriter.
Multi-million-streaming artist RIOPY shares official video to new track 'The First Waltz' – The new album [extended] Bliss follows on 26th August
New Music: Indie-Pop Punk Artist Gemma Rogers Releases Anticipated Debut Album (fans of Wet Leg, Ian Dury, Patti Smith)
Bruce Springsteen announced as first headliner for BST Hyde Park 10th Anniversary
With three incredible weekends of legendary music at BST Hyde Park this year just behind us (including headliners Elton John, The Rolling Stones and Adele), American Express presents BST Hyde Park are delighted to reveal that Bruce Springsteen and The E Street Band will perform two immense shows in London's iconic Hyde Park on Thursday 6th and Saturday 8th July 2023.
THE BETHS share title track from forthcoming album "Expert In A Dying Field" | New album out September 16 via Carpark Records
MEECHY DARKO RELEASES NEW SINGLE "GET LIT OR DIE TRYIN'"
Having recently announced the release of his debut album, Meechy Darko – one third of Brooklyn's critically acclaimed hip hop group Flatbush Zombies – shares another powerful new track "Get Lit or Die Tryin'". The new single features Meechy's signature raspy vocals flowing alongside a serpentine beat. The track is accompanied by a new music video directed by Meechy Darko and Ancillary Fund (Megan Thee Stallion, Machine Gun Kelly, Flatbush Zombies).
TORS SHARE THE SINGLE 'GARDEN ON THE KITCHEN FLOOR' & ON TOUR WITH X AMBASSADORS IN SEPTEMBER
Between their own releases and co-writes with the likes of Declan J Donovan ('Perfectly Imperfect') and Dean Lewis ('Need You Now'), the indie-pop trio Tors have already amassed 500 million streams and landed on both Radio 1 and Radio 2. Along the way they've also sold-out several London headline shows venues such as the Scala, St. Pancras Old Churchand Omeara. Now after an eighteen-month absence, Tors kick-start a big return by sharing the new single 'Garden On The Kitchen Floor'. It comes as they prepare to embark upon a tour as guests to X Ambassadors in September.
DYLAN Shares New Single & Video 'Girl Of Your Dreams'
Gwilym Gold shares new single 'Hover' taken from upcoming album 'Blue Garden' due out Aug 26th via SA Recordings
Today, songwriter and multi-disciplinary musician Gwilym Gold shares 'Hover', the newest single to be released from his upcoming album Blue Garden, a collection of tender, allegorical songs written, recorded and produced by Gwilym himself, due out August 26th via SA Recordings.