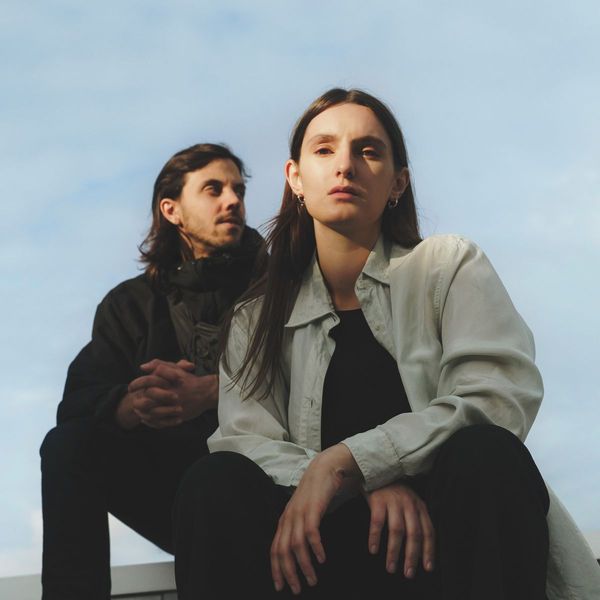 @skopemag news – thursday – july 14, 2022 @ 5 pm est
@skopemag HQ – http://smarturl.it/skope
DEMS share 'Witching Sticks' 3D animated video
DEMS present a new 3D animation video ahead of the release of 'Witching Sticks' on July 28th. You can pre-save the new release on your preferred streaming platform here.
TOKYO GIRLS' STYLE release music video for 'Viva La Koigokoro', the lead song from 6th album 'Nocturnal'!
Since their debut on May 5, 2010, Japanese idol group TOKYO GIRLS' STYLE have made leaps and bounds, building up an impressive career that has included two performances at the legendary Nippon Budokan, energetic performances in Japan and overseas, and repeated headline shows in Taipei and Hong Kong – building a loyal global fan base thanks to their strong music sense. From disco funk to EDM, Future House, city pop and more, TOKYO GIRLS' STYLE have released high-quality songs in a wide range of genres, which, combined with their pursuit of new possibilities for dance and vocals, has made them an acclaimed girl group.
ERIKA SIROLA ANNOUNCES ANNOUNCES DEBUT EP WHO?
To celebrate the announcement, Sirola has unveiled her brand new single "All In My Head," available now on all streaming platforms. The track arrives alongside a cinematic music video directed by Nico Poalillo, which is streaming now on Erika's official YouTube channel. Written in London when Sirola was just 18, "All In My Head" is an ineffably catchy piece of alt-pop, unfolding in lush yet jagged textures and choir-like harmonies as she confesses her insecurity with a potent candor.
PHANTOMS DROP "ONLY YOU" – ALBUM OUT AUG 12
Phantoms release "Only You" featuring beloved, long time collaborator, Jem Cooke, which marks the final single before release of their sophomore album This Can't Be Everything on August 12th via Foreign Family Collective.
ARTWORK FOR THE BLIND Release New Video "Hubris Minds In Dystopian Times"
Kiss Kanoo Shares New Single "Dark Side"
Kiss Kanoo is an emerging artist based in east London. Italian born and raised in the US and Australia, she combines influences from these different cultures, which culminate in a fresh and dynamic pop sound that has helped her establish a fanbase that is rapidly expanding with each release. Despite only arriving on the scene in 2020 and with just five singles to her name, she has already accumulated hundreds of thousands of streams on Spotify alone as an independent artist. And with no signs of slowing down anytime soon, she looks set to continue her impressive rise with new release "Dark Side".
[VIDEO] Emilia Tarrant – Same For Me
The high is never-ending for Emilia Tarrant. At only 20-years-old the ethereal singer-songwriter has just performed at Glastonbury (2022) and has had her past two releases ('When It Was Chaotic' and 'Same For Me') synched on the UK's favourite summer series 'Love Island'.
ella jane Shares "Party Trick" via FADER label
With this song, ella jane has taken full responsibility for writing with uninhibited honesty, in a way that is reminiscent of the matter of fact lyricism of Phoebe Bridgers or King Princess. This is the first song she wrote overtly about a girl, choosing to fully dive into her truest version of self – scary at first but ultimately freeing. After amassing nearly 200k followers on TikTok during her senior year of high school, she realized that she had been writing these slightly sheathed versions of songs about her own story.
Genre-defying Artist CRIS HODGES Conjures 'Black Hole Magic' On Debut Solo Album Due 10/7; Reveals "Devil In Charge" Anime Music Video
"No rules, only vibes" is the motto Los Angeles-based singer-songwriter, multi-instrumentalist and engineer CRIS HODGES lives by when it comes to creating new music. When he's not fronting both the acclaimed Linkin Park tribute act In The End–who've played stadium and festival stages across the nation in addition to appearing on several late night tv shows–and the heavy rock group Pistols At Dawn or writing music for some of the biggest blockbuster hits (Top Gun: Maverick, Baywatch), HODGES is working on music for his new solo project. On the forthcoming debut solo album, BLACK HOLE MAGIC, due October 7, HODGES combines his passion for making music that helps and inspires people with his extraordinary diverse vocal range across multiple genres from EDM, rock and metal to pop, country and blues.
Canadian Pop Artist and Creative Director Terez Releases Vibrant Video for Self-Produced Pop Single, "Ugh Boy"
The video for "Ugh Boy" is a colourful and creative visual representation of the track and features Terez as the main character who cheerfully sits on her throne, completely uninterested in any of the male dancers attention. Aiming to visually flip the script of women being the ones interested in a relationship, the video for "Ugh Boy" depicts Terez only giving into male attention when she wants to, effectively orchestrating a game of cat and mouse on her own terms. "We really wanted to highlight the masculine energy of the main character since the idea of 'not wanting a relationship' is usually the desire of the male protagonist in pop culture."
Hear Faye's "Dream Punches" off the Charlotte, NC band's debut album, You're Better, that's out August 12th on Self Aware Records.
VOMIT FORTH Releases New Video For "Seething Malevolence" Today
Olmo shares captivating new video for '25'
Filmed in Berlin, the video touches on the fleeting moments of transition that we all face from time to time. It pays homage to change, the end of something and the beginning of something else. The opening sequence represents the plethora of lives we find in every town and in this vast and endless world.
CONAN Shares Crushing New Single "Righteous Alliance" + Video from Upcoming Album "Evidence of Immortality"!
BEHOLD! THE MONOLITH: Decibel stream gigantic new album in full!
Los Angeles blackened and progressive metal BEHOLD! THE MONOLITH teamed up with Decibel Magazine to premiere their fourth album 'From The Fathomless Deep' exclusively, ahead of its official world release this Friday 15th July through Ripple Music.
Full Album Stream: Behold! The Monolith – 'From the Fathomless Deep'
Disturbed Share New Single & Video "Hey You"
Continuing on their monumental career, the band's 2008 album Indestructible was just certified 2X Multi-Platinum by The Recording Industry Association of America (RIAA). Several songs in the band's catalog were also recently certified, including "Down With The Sickness" (6X Multi-Platinum Digital Single) "The Sound of Silence" (7X Multi-Platinum Digital Single), "Stupify" (Gold & Platinum Digital Single), "Stricken" (2X Platinum & Multi-Platinum Digital Single), "Inside The Fire" (Platinum) and "Land of Confusion" (Gold & Platinum Digital Single).
Theo Tams Dodges a Bullet on "Limbo"
Over classic pop harmonies and upbeat production, Tams tells a stream of consciousness tale about dodging a bullet. Playful energy and melodies contrast with the recognition of being hurt and setting out to find someone who treasures what you have to offer.
FUTURE CAVEMEN — Rises Up With Anthemic New Single: "Battle Scars" || Out Today
Following his beguiling EP 'II' released earlier this year, the new cut sees Future Cavemen blend enigmatic riffs with wonky electronics that tingle with electricity and squirm amidst fuzzy reverb and jangling percussion.
Michigander Releases New Single "Stay Out Of It" and Announces Fall Headlining Tour
PENCEY SLOE release new video single 'The Run I. & II.' via New Noise
PENCEY SLOE are unveiling the new video single 'The Run I. & II.' in a worldwide exclusive premiere via taste-making. leading French magazine New Noise. The combined two tracks, which feature guest contributions from ALCEST's Stéphane "Neige" Paut and Justin K. Broadrick (GODFLESH, JESU, ZONAL among others), are taken from the dreamgaze rockers' sophomore full-length "Neglect", which has been scheduled for release on August 19. Details of the French band's new album can be viewed below.
[Avant-première] Pencey Sloe : nouvel album, second extrait clippé (feat. Neige d'Alcest & Justin Broadrick)
The Overcoming Project Premieres "Determination" Video at Metal Sucks Today
Melbourne metal artist The Overcoming Project just released his crushing new single 'Determination' featuring world class metal musicians such as Mike Heller of Fear Factory, Jon Howard of Threat Signal and Sergei "Efes" Fomin of FS Projekt.
Exclusive Premiere: The Overcoming Project (Fear Factor, Threat Signal), "Determination"
Krisiun Releases New Single & Lyric Video For "Swords into Flesh" Off Upcoming Album 'Mortem Solis'
TAI VERDES DROPS OFFICIAL MUSIC VIDEO FOR "SHELUVME"
Three months into the COVID-19 pandemic, singer-songwriter Tai Verdes was an essential worker with a nine-to-five job at a Verizon Wireless store. He has since amassed more than 1 billion global streams, and more than 15 billion social views. His songs continue to top the charts, including "A-O-K" which peaked at #12 at Top 40 Pop radio, #34 on the Billboard Hot 100, and found Tai at #1 on Billboard's Emerging Artist Chart. The song was off of his critically acclaimed debut album TV, which was released on May 20, 2021 and debuted at #3 on Billboard's Heatseekers album chart and #5 on Spotify's debut album chart. Tai has been hailed by the likes of Rolling Stone, TIME, New York Times, Billboard, Nylon, VMAN and NPR.
LACES OUT: Roger Podacter EP From New York Post-Punk/Alternative Trio Now Playing At V13; Record To See Release Through Nefarious Industries Tomorrow + New LP Nears Completion
LACES OUT sounds like licking dirt with tiny granules of sugar scattered throughout. Hailing from Orange County, New York, the band features members of Warwick-based post-punk quintet Pigeon, as well as acts Mandark, Veneer, and others. Drummer Steve Delucia and guitarist Ed Ciarfella have been playing together in various projects for nearly twenty years. Longtime friend and local scene veteran Ray Wasnieski joined the duo in Pigeon and continued onward with them in LACES OUT.
LACES OUT Premiere Their Nasty Nefarious Industries EP 'Roger Podacter'