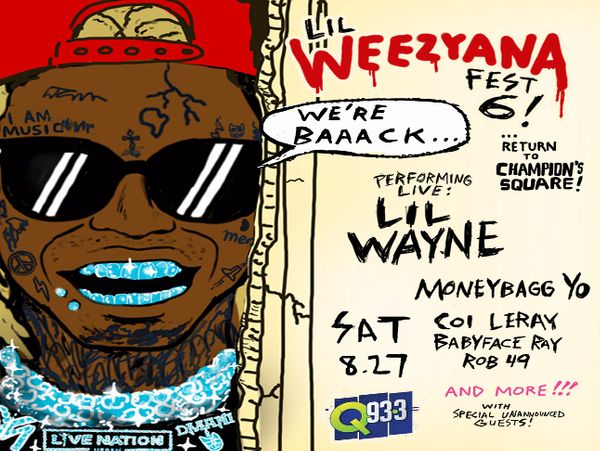 @skopemag news – tuesday – july 12, 2022 @ 7 pm est
@skopemag HQ – http://smarturl.it/skope
Aussie heavy rock band FIGHT THE SUN release new single "Carnival"
FIGHT THE SUN has just released their second single for 2022, "Carnival", another heavy-hitting, brain-hooking, highway-rocking track to keep your craving for riffing anthems quenched. The band brings to the table a hard and heavy rock that mixes monster riffs, soaring vocals and even bigger choruses.
BUZZING RAPPER JELEEL! DROPS OFFICIAL VIDEO FOR "UNCIVILIZED! (GO!)"
Premiering earlier today on The FADER, who said "his electrifying personality, carefree spirit, and tendency to rip off his tank top at a moment's notice have made him go viral, but more importantly, the music rips too," the bright visual, directed by Karl Perkins, showcases JELEEL!'s unbeatable energy, bringing the song to life.
BANNERS Shares New Single "Keeps Me Going"
Award-winning artist BANNERS, the moniker for Liverpool-based singer-songwriter Michael Nelson, whose music has over 1.5 billion global streams, is excited to share his new single, "Keeps Me Going," an energetic indie-pop anthem. The track was co-written by Breagh MacKinnon and Andrew Austin and was produced by multi-platinum producer Cam Blackwood (George Ezra / British Sea Power). It was recorded at Black Bay Studios, a remote studio off the west coast of the Isle of Lewis in Scotland.
The Band Ice Cream Debut Single from Play Dead, "Chemical Fire"
California-based garage rock outfit The Band Ice Cream has released "CHEMICAL FIRE," the introspective first track from their forthcoming 10-song collection Play Dead. The album was racked by Jack Shirley (Deafheaven, Jeff Rosenstock, Remo Drive), and produced by Tim Vickers aka Grandbankss (Tia Nomore, Ricky Lake), and is available for pre-order and pre-save. Play Dead will be released in full on September 20.
[BUMP] Fresh out and back on top, Yung Mal is "Right Back Out" with a banger
New Music Video: Rylo Rodriguez Delivers "Basketball Numbers"
The 4PF signee delivers a poignant, mellow track about holding down his brother behind bars. On top of a tender acoustic guitar, Rodriguez discusses the harsh reality that many face in his hometown, "You get two choices where I'm from, either a casket or jail/You get two choices where I'm from, either rat or go to your cell." The visual presents us with juxtaposing imagery of Rylo on a basketball court while his brother in an orange jumpsuit is being interrogated by police. "They gave him basketball numbers, he took a blind plea/I'm tryna get his lawyer for him, take care of his daughter for him," he raps.
Madame Mayhem Releases New Single "Inside Out" to all major platforms!
Madame Mayhem has released her new single "Inside Out" to all digital platforms and radio.
The Manhattan born singer/songwriter and burgeoning rock icon-in-the-making has weaponized the darkness, turning it into a rallying cry for all who were ever cast aside. Songs like "Broken," "War You Started," "So Wrong," "Breaking Down," "Cruel Heart," and "I Am More" are equal parts timeless sentiment, bare knuckle fury, and energized urgency.
HOMESKIN Release New Album Life's Wishes To Tears
HOMESKIN, the solo project of Garry Brents (Cara Neir/Gonemage) has released Life's Wishes To Tears on all digital platforms. HOMESKIN is considered a counterpart to his other solo project GONEMAGE. Where GONEMAGE is thematically set in video game-like dream realms utilizing experimentation of electronics and chiptune with black metal and punk, HOMESKIN is grounded in day-to-day reality while still musically pushing boundaries within black metal and treated more like a cryptic diary rather than an arc of fantasy-fiction.
Garry comments: "Life's Wishes to Tears, like all HOMESKIN was composed in a short period of time (roughly 5 days) to fill a need for spontaneity, which I'm happy to continue as a release pattern for this project. This album is a further exploration of the sound on the 'Each Day Orbital' album from April. The melancholy of hazy black metal with influences from post-hardcore, screamo, and noise rock interjecting across the album. The overall blend of this energy is then filtered and synergized with the intentional tape-wobbling production, a signature sound for HOMESKIN that started on the 'Integument Crystallization' album."
Check out SQUALLS' psychedelic "Crickets" video inspired by "hot Georgia nights and the psychedelic sounds of insects"
Not all of us had the opportunity to be in Athens in the 80s, but now you can experience it when Squalls release Live From The 40 Watt via Strolling Bones (a subsidiary of New West Records) on August 19th, 2022. Today, It's Psychedelic Baby magazine premieres the band's mind-expanding video for "Crickets" — a bugtastic, trippy film inspired by "hot Georgia nights and the psychedelic sounds of insects" according to Squalls' Bob Hay. "Crickets" is the perfect July offering with its litany of loud-ass insects doing their thing against a bright sunny background. Musically, the songs driving bass groove is overlaid with zingy space sounds (think retro video games a la Space Invaders). The video, created by Pylon Reenactment Society's Vanessa Briscoe Hay, takes the viewer on a mini-trip with its bug close-ups, garish colors and flashing images, all with Bob Hay shouting the names of insects. (People of a certain age will recognize the vintage MTV nod in the intro.)
LIVE NATION URBAN PRESENTS LIL WEEZYANA FEST ON AUGUST 27th
Today, Live Nation Urban presents Lil Wayne's 6th annual artist curated festival Lil WeezyAna Fest in his hometown of New Orleans taking place on August 27th. This year, the festival returns to Champions Square for the first time in 4 years. The one-day event unites some of music's hottest acts and this year will remain just as unique and unpredictable as ever.
DANILEIGH REVEALS "DEAD TO ME," HEARTBREAKINGLY HONEST NEW VIDEO AVAILABLE TODAY VIA DEF JAM RECORDINGS
Guards Share "Just Like Heaven" [The Cure Cover] Single
NYC Indie rock stalwarts Guards have shared a cover of The Cure's "Just Like Heaven," the second single off their brand new covers album, More Cover Songs, due August 2 via CGR.
Indie rock trio Guards deliver their take on The Cure's "Just Like Heaven"
MORDIAN Unveils Nightwish Cover + First Official Music Video
Showcasing her evocative vocals in full color, MORDIAN has released her first official music video for her cover of NIGHTWISH's beloved track "Gethsemane". MORDIAN guides us fluidly through the classic track with thrilling emotion and her own creative stylings, paired with the faithful instrumental recreation performed and produced by Matt Motto (DISSONA).
"I chose to cover Gethsemane because it's one of my most admired songs off Oceanborn, my first and favorite NIGHTWISH album." MORDIAN recalls, "NIGHTWISH has had a big influence on me as a musician, and I wanted to breathe new life into this epic and beautiful track. I hope you enjoy it!"
TANNA LEONE RELEASES "SLOW NIRVANA :)" VISUALIZER VIA PGLANG/DEF JAM RECORDINGS
Hypebeast recently named Tanna to its New Gen: Spring 2022 list of new artists to discover this season, proclaiming: "Tanna's growing repertoire is quiet proof of faith in the next generation by one of hip-hop's greatest legends. And with that, fans can't wait to see what's in store."
New Video: Evoking Winds – The Heroes: HoMM II & III Metal OST – (Black Atmospheric Folk Dungeon Synth Metal)
The band was originally founded by Artyom Prishchepov in Belarus in 2008 as the way close friends created music together. They composed music for years just for fun and inspiration, and the band has eventually grown over a decade: adding Yaroslav Korotkin on vocals and bass, Sergey Shulzhenko (keys and orchestration), Dmitry Sarychau on guitars, Alexander Cherepanov doing vocals and Alia Fay on flutes and female vocals. Today the musicians live around the world: Belarus, USA, Poland, China, Russia – and collaborate online. Recently they decided to re-mix and issue all of their music digitally available for everyone for free, featuring James Knoerl on drums and programming. Starting with the very first works they walk the journey again opening new chapters together. This sense of friendship is something everyone really started to value during pandemics and isolation.