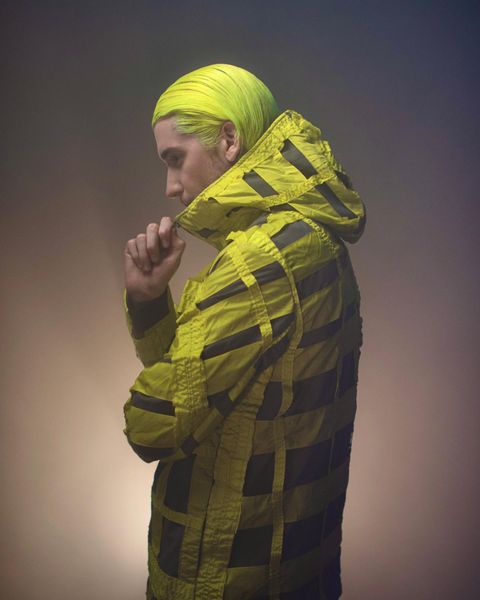 @skopemag news – monday – july 11, 2022 @ 5 pm est
@skopemag HQ – http://smarturl.it/skope
Austin's Soul, Funk Band Honey Made Releases
The Austin based funk and soul band Honey Made releases their newest single "Upstairs" out now! The new song is the classic story of a cat and mouse game that interested couples can play against a retro do-wap backbeat. Save and download here: https://lnk.to/Upstairs
With the new single, the always playful and fun band asks the question that sits on everyone's tongues when chasing their crush … "What's going on Upstairs?" meaning "What are you thinking? What's going on in that head of yours?" But by the end of the song when the couple realizes each other's interest, it turns to "So, whatcha got going on upstairs"? as the couple makes their way to the bedroom.
Alternative metal/post-hardcore project, Balmain, release single "Reach The Unreachable"
Born in Sydney, Australia and raised in Canada, alternative metal/post-hardcore/post-grunge project Balmain has announced the release of their new single, "Reach The Unreachable". The track is now available on all streaming platforms. With a post hardcore and modern metal, heavy and with good melodies, the song can be heard in the following link:
Bonny Light Horseman Share "Summer Dream," New Single From Anticipated Second LP 'Rolling Golden Holy' (37d03d)
Bonny Light Horseman today released "Summer Dream," the warm and tender second single off their anticipated new album Rolling Golden Holy, due out on October 7th via 37d03d Records. "I think of 'Summer Dream' as the ultimate example of the 'yes, and' process we got into for this record," explains Mitchell. "There was something we could all feel about this 'ghost of a summer's past,' so the scene is true to each of us but somehow remains mysterious–a phantom. We could have sung that wordless outro for an hour, and in the rough track we basically did.
Pleasure Island Release"Get Ready" Video
Silversun Pickups Announce New Album, Physical Thrills, To Be Released On August 19th
The band today also share "Scared Together," the first single from Physical Thrills along with the new music video directed by Claire Marie Vogel. Brian Aubert shared about the album "You never know what can bring two people together. Sometimes it's something light and comfy. Sometimes it's a shared love of some kind of totem or idol that is dear. Other times, it's something a little more dreadful. But whatever works I say. To each their own. This song is about becoming close and intimate with someone through hardship. Being thrown into something quite frightening brings out some shared qualities that connect them."
Fast-rising talent TASMAN KEITH unleashes his debut project A COLOUR UNDONE
At its centre, A Colour Undone revolves around a doomed romance – one that slows and, ultimately, brings forward the unhealthy ego that defines the record's opening stanza, propelling Tasman toward self-reflection, reconciliation and, at last, clarity. With the majority of the project recorded over just six days (executive produced by Tasman Keith and Kwame) is the product of a unique mind, deft in its embrace of imperfection and devoid of overthinking. Mixing dual personalities from the frenetic, industrial opener 'WATCH UR STEP' to the contentment of penultimate track 'HEAVEN WITH U', the project expertly navigates different soundscapes – a testament to the growing artistic confidence of the rising artist. Tasman articulates his heartbreak and vulnerability with a directness that, even for such an eloquent lyricist, proved more personally challenging than any subject matter he's addressed before.
Jesca Hoop Shares New Single "Sioux Falls"
Last month Jesca Hoop announced her sixth album, Order of Romance, the follow up to her 2019 LP Stonechild, an album that earned high praise from outlets like Pitchfork, NPR, The Guardian and The New York Times, saw Hoop perform her second Tiny Desk Concert, and was the critical high watermark of her career to date. The album was announced with the single "Hatred Has A Mother", and today Hoop is sharing a second single from the record, a track called "Sioux Falls".
Suigeneris Indulges His Inner Demon in His New Video
A veteran in the game at the ripe age of 18, Suigeneris impresses with his strong melodies and sense of songwriting. Coming through with his latest bite-sized banger, the Bay Area native shares "HOMICIDE," a percolating new single. Weaving his sing-song flow between airy synth arpeggios, the young rapper shows off his demonic side, bragging about his big glocks, his womanizing ways, and his "never sober" mentality. The video for "HOMICIDE" finds Suie in his element, moving from the club to the studio and engaging in some
LA's Paper Pools announces debut EP, shares "Turn On Your Lights"
Today Paper Pools, essentially the solo project of LA's Allen Orr, announces its debut EP, It's In Our Mind (Out Sept. 2) and shares a new single "Turn On Your Lights."
Kitsuné share new Ade single "Opposites"
DIY auteur Ade has just shared a bespoke single "Opposites," recorded for Kitsuné's Singles series. The song picks up where his confidently abstract debut album Midnight Pizza left off last year, diving deep into the electronic influences that drove some of the dancier material on the album. "'Opposites' came about as a dance track experiment." states Ade, " I had a lot of fun making 'Another Weekend' from my first record, I wanted to go a little deeper down that rabbit hole and see what else I could find. Once I laid the vocal sample in the chorus, the story felt very clear – what do you do when you're falling for someone who your friends think is trouble?"
The Burma Share Intimate Music Video, 'Sleepers' [FFO: Glass Animals, MGMT, Foster the People]
New Sunny & The Sunliners Single "If I Could See You Now" Out Today
Most of Sunny & The Sunliners biggest tunes are slowies or mid-tempo ballads, but here they turn up the heat with the dance floor filler "If I Could See You Now." Originally released as the B side to their stellar classic "Should I Take You Home," which was billed as the plug side of the promo pressing, "If I Could See You Now" truly gives that A side a run for its money from the instant the organ intro starts to when the drum beat kicks and and all bets are off.
ADE — Returns With Subversive New Single: "Opposites" || Out Today
Simultaneously evoking the heady pull of a hazy dancefloor and the dull ache of morning-after regret, the subversive dance-pop cut paints an empathetic and exhilarating picture of navigating love, lust and friendship in the algorithmic age.
Singer/Songwriter Trey Connor Releases New Single
Tired is a song about missing someone so bad that you feel lost, burned out, and beaten down without them. It's also about losing steam and undergoing a steady mental decline. Life is full of ups and downs, but sometimes those downs can drag you to a place that's hard to come back from. You start to lose touch with yourself and reality, and you find yourself in the backseat of your own life.
Irish R&B Artist Matt Ó Returns With Infectious New Single 'Sonny'
Irish R&B artist Matt Ó returns with the infectious new single 'Sonny'. Having made a name for himself as one half of alternative hip-hop duo Tebi Rex with the release of two studio albums, tours across the UK and Europe and appearances at festivals such as SXSW, Eurosonic and The Great Escape, Matt Ó has begun to now make a name for himself as an artist in his own right with a whole host of press, radio and playlist support. Now taking a leap into his first full release, Matt is hoping to continue this string of success from the already acclaimed solo project.
OvO Release New Single "La Morte Muore (Part 2)," Reveal Upcoming Album Ignoto
Italian experimental rock duo OvO are deathly ecstatic to share the first single, "La Morte Muore (part 2)", from their upcoming opus, Ignoto. Mechanically precise, and strategically punishing, they're ready to unleash their latest album, Ignoto, on September 23rd via Artoffact Records.
ABSOLUTE. reflects on romance with alt-pop single 'Stuck in Love'
London-based DJ/Producer and queer clubbing champion ABSOLUTE. shares glittering alt-pop bop 'Stuck In Love'. Known for serious rave shakers, breakbeat stompers and disco-ready edits, following his acclaimed Wonderland debut EP, recent single 'Dämmerung', and his debut Essential Mix – recorded at the Iconic Shangri-La Gas Tower at Glastonbury's mammoth 50th Anniversary – now ASBOLUTE. makes his first foray into the world of alternative pop and it shines. A candid yet upbeat track drawing on the sometimes challenging realities of romance, the heart-felt single signals new sounds to come from the talented, not to be pigeon-holed artist.