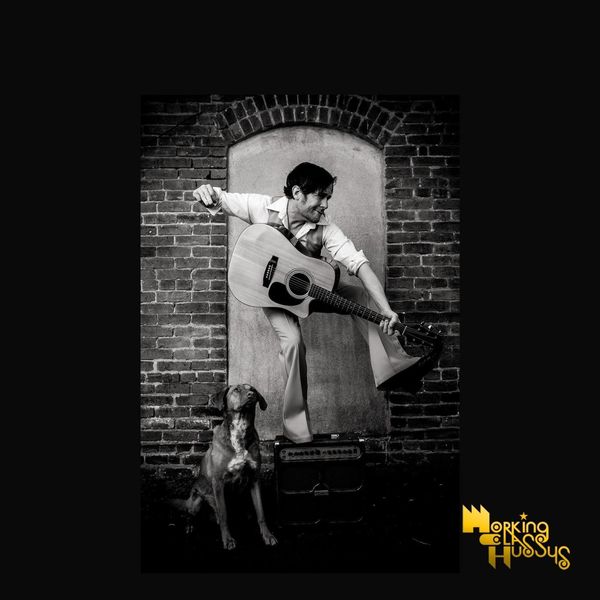 As soon as you hit Play, an extraordinary blend of music will hit your eardrums and will have you hooked in from the start. Working Class Hussys is fronted by multi-instrumentalist and songwriter Ian Patrick Gentles and the band is based in Central New Jersey. Jersey never sounded quite like this as Working Class Hussys is bringing a sound all of its own with the release of "White Lady".
Originality to the core and unique to the bone is what I'm experiencing when taking in "White Lady" by Working Class Hussys. With elements of Alternative rock, rock 'n' roll, roots music, Americana, pop, southern influence and everything else under the sun, Working Class Hussys will certainly give your ears a workout. As soon as you start listening to "White Lady", a full blast of sound will hit you like a ton of bricks in what can best be described as a musical explosion! This new single by Working Class Hussys is enticing to the ears without question and a refreshing style to say the least. There is a heck of a lot going on here from a musical standpoint, so buckle up and enjoy the experience! "White Lady" will keep you involved from beginning to end with its pleasing melodies and stellar playing. Working Class Hussys, as a whole, are working their asses off to guarantee a dynamite performance that will thrill the audience.
Working Class Hussys is on fire with "White Lady" by merging so many different styles to make up one incredibly infectious song. I'm very eager to hear more from this high-spirited group, but in the meantime brace yourselves for one rockin', rollercoaster ride with "White Lady"! Ian Patrick Gentles had this to say about Working Class Hussys: "I want our music to be the soundtrack to people's lives". Mission accomplished because "White Lady" is well on its way to being on airwaves and playlists across the board!
https://www.workingclasshussys.com/
https://www.facebook.com/WCHBand
https://www.instagram.com/hussygram/
https://open.spotify.com/artist/54e4XKZml5c1VZMv5JT48H?si=qXwsWSLfQIeBxyUz6a9u3A
By Jimmy Rae (https://skopemag.com/?s=Jimmy+Rae)