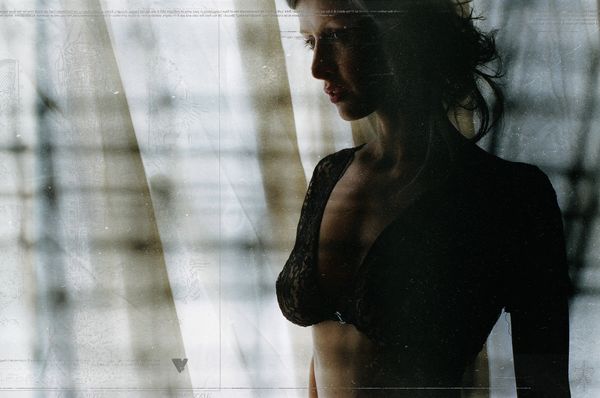 @skopemag news – friday – july 8, 2022 @ 5 pm est
@skopemag HQ – http://smarturl.it/skope
JOURNEY RELEASE NEW STUDIO ALBUM 'FREEDOM'
On the heels of their stellar Fourth of July performance on CNN's The Fourth in America special earlier this week, emerging from the pandemic with a supercharged new studio line-up, the release of JOURNEY's epic, fifteen-track set of new original songs brings back the grand scale of the group's greatest moments, along with updated and bold new directions and sounds.
SAM FERRARA RELEASES NEW SINGLE "GET OUT OF MY TOWN"
With sassy lyrics like you made your choice, I guess that's fine, but I'm done letting you haunt my mind, "Get Out of My Town" is sure to be the breakup anthem of the summer.
GONE COSMIC: new single "Endless" streaming
Calgary-based progressive rockers GONE COSMIC share another track taken from their upcoming new album 'Send for a Warning, the Future's Calling', out September 2nd on Grand Hand Records. Enjoy the soul and fire of new single "Endless" now!
RiverGhost Wake The "Sleeping Giant" With New Single
"Sleeping Giant" comes in as the fourth single to be released by RiverGhost this year. Keeping things consistent, the band brings rock and roll into the forefront while incorporating all the best elements of rhythm and blues to define their sound. "Sleeping Giant" has familiar warm, twangy guitar tones and the quintessential blend of velvety yet bold vocals found in RiverGhost's discography. The band spares nothing in delivering their message that confronts history- past and present, demanding to be heard. "Sleeping Giant" is now available on all streaming platforms.
Kimberly Kelly Releases Debut Album "I'll Tell You What's Gonna Happen"
A native of Lorena, Texas, singer/songwriter Kimberly Kelly has spent years in both the Texas and Nashville music scenes earning an education through experiences that have made her both fearless in her approach to creating and unafraid to defy convention when it comes to industry expectations. Those years of hard work, all while also earning a Master's degree and working fulltime, culminate today with the release of her label debut I'll Tell You What's Gonna Happen via Toby Keith's Show Dog Nashville in partnership with Thirty Tigers.
DILLON FRANCIS AND ILLENIUM UNVEIL "DON'T LET ME LET GO" FEATURING EVAN GIIA
"Did it take me more than two years to finish this song with Illenium and EVAN GIIA? You're damn right it did," says Francis. "Do I think you need to check it out so I can feel a sense of accomplishment in my life, that the two years of late nights and early mornings weren't for nothing and that I'm worth a damn and that my mom and dad should be proud of me and that my brother needs to get off my back about buying him a new mountain bike because I supposedly broke it but it was already broken even though I don't have proof? Yes. Please. Thank you."
SiR DROPS NEW TRACK & VIDEO "LIFE IS GOOD" FEATURING SCRIBZ RILEY — NEW ALBUM COMING SOON
REI BROWN REVEALS STUNNING DEBUT ALBUM, 'XENO'// LISTEN HERE
Today, New York based Japanese artist rei brown reveals his much anticipated debut album, Xeno. Featuring his hotly received collaboration with Joji, Thinking Bout You, the album is a culmination of a journey that has since rei travel Europe, dive into various art forms , gain millions of streams and a growing fan base over the past couple of years. Showcasing Rei's feather light vocals atop intricately crafted production, Xeno captures rei at his sky reaching best. Delving into his identity as a queer individual, the project is heartfelt, searingly honest and at all points captivating.
SPLINTERED THRONE Release New Single "The Greater Good of Man"
SPLINTERED THRONE have unleashed the third single and title track from the upcoming album The Greater Good of Man. A thrilling explosion of traditional metal, the single brings driving riffs and soaring vocal lines.
Lisa Mann comments:
""The Greater Good of Man" is the culmination of a lot of hard work and passion, I know I speak for the entire band when I say we put our hearts and souls into this. We all share a deep love of traditional heavy metal, and it's our mission to keep those fires burning bright. We look forward to this album being pounded into hungry eardrums everywhere!"
Memphis' JR Wicker drops debut rocker, "Darkness"
J.R. Wicker grew up in the musically fertile city of Memphis, TN, that unique birthplace of rock n roll where Elvis once prepared songs that would change the world. Elvis taught us that creativity was king, and imagination a church of infinite vision.
Australian Artist & Activist JACK RIVER Shares Summery New Single 
"Real Life" transports you to a strange paradise, an intoxicating hallucination of an ideal summer. It's a kaleidoscopic blend of echo-chamber pop vocals, frenzied trumpets, and psychedelic distortion that retreats from reality – where the grass isn't always greener. Drawing inspiration from a bygone decade of carefree illusion, it nods to 90's acts Primal Scream and LEN, and has the energy of Hot Chocolate's 'You Sexy Thing'. Written and co-produced with long-time collaborator Xavier Dunn, with further co-production from Lewis Stephenson, the only goal was to make the listener feel good and depart the unsettling present. The video, directed by award-winning filmmaker W.A.M. Bleakley (DMA's, Brian Jonestown Massacre), is an explosion of caustic summer symbolism.
FW: For Skope: Kastra & Dave Crusher debut on Protocol with progressive vocal single "Make You Stay" ft. LYNNE (out now)
Dylan Matthew Teams Up With Producer Nitti Gritti to Deliver Nostalgic Summer Record "Drive You Crazy"
ELECTRIC CALLBOY Releases New Track "Fckboi" Feat. Conquer Divide Today
JO & CO. X KONG PROD. EN ASOCIACION CON CHOSEN FEW EMERALD ENTERTAINMENT, INC. PRESENTAN EL SENCILLO "I SEE"
MOSARA Release Video For "The Permanence of Isolation"
Doom metal outfit MOSARA have unleashed a video for their song "The Permanence of Isolation". The song isf from their upcoming album Only The Dead Know Our Secrets which is set to be released on July 22nd.
Montreal's THE OCCULT Weaves An Astrological Tale In New Single "Planet Pisces"
Montreal's The Occult is rock n' roll that has strong punk vibes along with catchy choruses, upbeat riffs, and a passionate attitude that emanates throughout each of the thirteen songs on their forthcoming self-titled debut. It's been a long time coming, vocalist/songwriter Eric Savanis wrote the first track in 2011 and released it along with another single a couple of years back. It is now time for a solid offering of his material to be released to the world so that listeners can get lost in the music.
Astrologer Share New EP via CHORUS.FM
Today, Astrologer share their brand new EP, Legerdemain (R), out now via Lolipop Records.
Rusty Santos shares new single & lyric video "Master Zodiac" ahead of July 22 LP
Today, multi-talented LA producer and musician Rusty Santos, best known for his work with Animal Collective / Panda Bear, shares "Master Zodiac" and the accompanying lyric video from artist Nicholas Law. It's the third single from his upcoming album High Reality, on London independent label Lo Recordings, due July 22.
Walk Off the Earth Shares Anthemic Single "Back in Bed"
Walk off the Earth shares, "This song is about an unplanned escapade with someone that is just so unexpectedly cool. You have such a memorable night together and you want to relive that time over and over again because the feelings are so enjoyable and you know they feel the same, it's exciting!"
BLIXIE PERESTROIKA SHARES NEW TRACK – "MY NORTH"
"We're a pretty sonically heavy band," explains Blixie Perestroika. "'My North' is our version of a pop song. A demented, hazed-out type of pop, of course. It was a burst of energy when things during Covid seemed bleak."