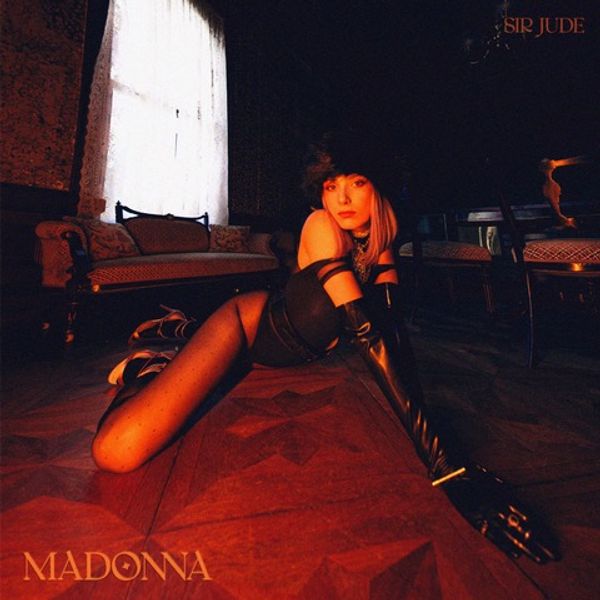 @skopemag news – wednesday – july 6, 2022 @ 11 pm est
@skopemag HQ – http://smarturl.it/skope
METRO MARRS ANNOUNCES NEW EP & DROPS NEW VIDEO FT. DUKE DEUCE
Atlanta rapper, singer/songwriter, and Quality Control Music standout Metro Marrs has announced a new EP Last Train 2 Marrs due August 4. The new project boasts features from labelmates Bankroll Freddie and Duke Deuce. Today, he shares the first single and video for "Violence" featuring Duke Deuce – whose crunk revival is sweeping over the nation. Deuce's high energy delivery and Marrs' calm melodic flow make for a dynamic record. The accompanying video was shot in an empty warehouse and ends with everything being set ablaze.
LATHE: The Sleeping Shaman Premieres "Journey To The East" From Instrumental Americana Doom Trio; Tongue Of Silver Nears Release Via Grimoire Records/APT 66
LATHE's sound can be found somewhere between sand and rust, where sparkling leads and pedal steel are met with blistering riffs and a pummeling rhythm section. Tongue Of Silver is a collection of songs that began as a studio project in 2018. After countless revisions and setbacks, a pile of demos were brought to producer and Grimoire Records owner Noel Mueller for a proper studio assessment throughout 2021. Now, nearly four years since most of these songs were initially composed, they are finally completed and pressed to vinyl!
Premiere: Lathe 'Journey To The East' – Taken From New Album 'Tongue Of Silver', Releases 29th July
STEADY LEGEND ANNOUNCES NEW EP SAY HEY IS OUT NOW
Austin's Steady Legend are back with their highly anticipated EP, titled Say Hey. The 4-track EP will be the band's first recorded release with lead singer Analysa Gonzales; giving the band a more soul/R&B/pop and rock sound, but keeping the signature Steady Legend grooves intact. The results are upbeat, infectious, and funky. The lead single "Bad Boy" is a perfect example of the band's new sound and was featured as KUTX' Song of the Day!
They're Getting "Mad," Trapland Pat is Getting Rich
With his radiant intensity and his dexterous flows, Trapland Pat is a force of fun in South Florida trap. Determined to elevate to a worldwide audience, Pat shares the new video for "Mad," a highlight track from his recent project, Trapnificent. The Dizzy You Violated-produced track finds Pat skating over slick Latin-flavored guitar licks and pitter pattering hi-hats as he paves the way for a bright future while staying true to his humble roots: "Hundred bands cash, I can tell you never seen that/And I don't talk money cause my people ain't rich yet/My people stuck in Haiti, I can't even much fix that." Directed by WesHype2.0, the video for "Mad" finds Pat cool as a cucumber at a kickback, toting burner-shaped liquor bottles, reclining on a couch surrounded by baddies, and even using a D'usse bottle as a microphone, which he previewed in a clip on Instagram last week.
Music Video – Judy Whitmore "It Could Happen To You"
The follow-up to her highly lauded 2020 debut album Can't We Be Friends, "It Could Happen To You" marks a new era musically for Whitmore with a bold departure from the more traditional arrangements of its predecessors, unfolding in a more free-flowing sound imbued with the improvisational spirit and exploratory musicianship of jazz – a feat she achieves with both dazzling ingenuity and extraordinary grace. Produced by John Sawoski (a composer, orchestrator, and musical director who also helmed the production of Can't We Be Friends,) the track came to life at the legendary Capitol Studios in Los Angeles (where her story began as a singer in college) in a series of sessions with Grammy® Award-nominated recording engineer Steve Genewick (Barbra Streisand, Burt Bacharach). With more music on the way, Whitmore stays true to her exquisite gift as a song interpreter, brightening each track with her warmly nuanced vocal style and radiant personality.
Sametime unveil delicious fresh pop-banger 'Golden'. Announce tour dates in July.
Sametime (brothers Tim and Sam Aitken) return today with a sexy new single 'Golden' and announce a run of tour dates throughout July. On this new track, the duo from the Sunshine Coast seamlessly weave elements of electronic soundscapes with driving beats further highlighting them as gifted songwriters with an ear for catchy pop melodies and tasty narratives.
SIR JUDE releases pop-grunge catwalk anthem 'Madonna'
Embodying love, self-hood, heartbreak and hope, Sir Jude's music is a modern timewarp – a discovery of raw emotion through sensuality and imagination. It is cinematic pop that is hard to ignore. With a heavy visual focus, Sir Jude immerses us into her world, described as the sonic love child of James Bond and pop-grunge tones.
Sydney's Anieszka blends healing and introspection on HUMAN EP
In the music of R&B artist Anieszka, there exists a sense of connection to storytelling in its purest form – where her voice takes the listener on a journey into a sonic and artistic realm that is constructed with honesty and a balance of strength and vulnerability at its core.
New ANOVA SKYWAY single "Translucent" now streaming
PALOMA FORD RETURNS WITH "BENTLEY TRUCK" OFFICIAL MUSIC VIDEO UNVEIL
"Bentley Truck" finds Paloma Ford turning a new page from the mindset of heartbreak and loss—themes she eloquently displayed on X Tapes. Paloma sets the stage for an intoxicating new era that speaks from the perspective of a woman finding her voice and confidence after facing loss of any sort.
Tilly Tjala Thomas celebrates Nukunu language on 'Ngai Yulku Nhiina'
Since beginning her musical journey at the tender age of ten, proud Nukunu singer-songwriter, Tilly Tjala Thomas (pron. 'Jala') has been celebrated by industry heavyweights for her evocative storytelling and artistry in honouring her Nukunu language. After it received a First Play on triple j's Good Nights yesterday, Tilly releases her latest single 'Ngai Yulku Nhiina' (pron. Ny-yool-coo-nee-naah) a story of love and culture, which translates simply to 'I Love You'.
MEDIA RELEASE:: KAT GRETA SHARES NEW SINGLE 'LET IT GO' FEATURING CHARLIE LANE + NEW EP 'GET UP & GO' SET FOR RELEASE AUGUST 5
Beats, grooves and husky delights lie in wait on the debut single Let It Go from dynamic drummer and songwriter Kat Greta. Featuring Melbourne's Charlie Lane on vocals, Let It Go marks a rousing first look into Kat's impending maiden EP Get Up & Go due out on Friday August 5; and the slick flavours of Let It Go can also be caught live in action in July and August, with Kat launching the single at The Old Bar in Fitzroy on Thursday July 21, and an EP live unveiling at The Workers Club in Fitzroy on Sunday August 28, with the EP available to grab on vinyl on the night.
"ELVIS ORIGINAL MOTION PICTURE SOUNDTRACK" DEBUTS AT #1 ON BILLBOARD'S SOUNDTRACK CHART — DOJA CAT'S "VEGAS" CRACKS TOP 10 ON BILLBOARD'S HOT RAP SONGS CHART!
King Uche Is Back With New Single "To The Top"
King Uche, also known as The FLYGERIAN, links up with fellow Miami recording artist FRED NOTES on the feel good summer thriller "TO THE TOP" : a song for the everyday hustler like you. Music to keep your hearts beating, feet dancing, and hands moving as we climb that ladder of success to the top!