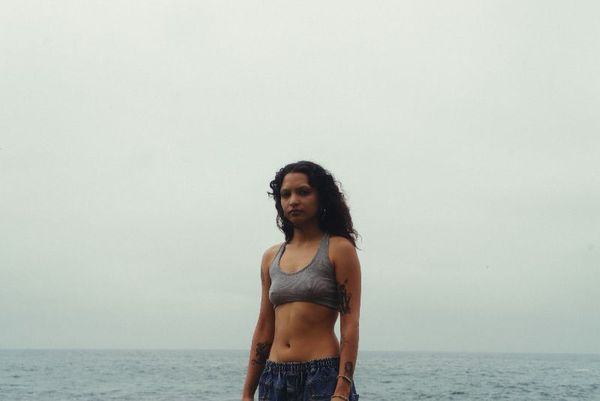 @skopemag news – thursday – june 23, 2022 @ 2 pm est
@skopemag HQ – http://smarturl.it/skope
Multi-faceted London artist MOKO returns with sleek new offering "Back2Roadz"
Moko has been building momentum as one of the most intriguing and naturally reactive artists in the scene right now, racing to over 6M streams on Spotify and the platform spotlighting him as a significant new artist to watch with the launch of his acclaimed 2020 project, Eighteen.
Species: Polish Thrash Metallers To Release New Album To Find Deliverance Via Awakening Records
Polish thrash metal trio SPECIES are set to release their first full-length album. Coming to us through Awakening Records, and off the back of the single 'PARASITE', the album 'TO FIND DELIVERANCE' will hit the airwaves this Summer.
VIPERSTONE 'QUEEN' Video Out Now
Slovenian classic rock band, VIPERSTONE, have released a music video for 'Queen', the track is taken from their latest album 'Planet Paranoia'. The YouTube video can be viewed here:
FFO Soccer Mommy, Beabadoobee: Rat Tally announces debut album 'In My Car'
The debut album from one of the most exciting young singer-songwriters to emerge in recent years, 'In My Car' sees Rat Tally (aka Addy Harris) deliver on the promise of her earlier releases while elevating her unique and candid style both sonically and lyrically. With lush instrumentation, concise yet poignant lyrics, and guest features from Jay Som and Madeline Kenney, 'In My Car' is easily one of the most fully realised debut albums in the indie rock realm. Out August 12th, the singer-songwriter releases the first cut from the album today. Single Spinning Wheel is an exciting insight to what's to come from the artist.
American-Trinidadian artist LATENIGHTJIGGY drops brand new track and visuals to "Nela"
Effortlessly fusing elements of Afrobeat, R&B and Hip-Hop, LATENIGHTJIGGY serves up a stimulating new single laced with soft acoustic riffs and effective percussive elements throughout. The multi-faceted artist seamlessly mixes Spanish dialect and Caribbean intonation within his lyricism, after teaching himself Spanish whilst living in a predominantly Latin community in Maryland.
Rocky Sandoval Shares New Single "Deadstock"
Hip-hop/R&B artist Rocky Sandoval has revealed his brand-new single, "Deadstock". Born in the Philippines and raised in Tacoma, WA, Rocky has been on the rise for several years now with a string of successful releases under his belt, such as last year's popular "Nineties Are n Be".
Streaming Now! REBEL PRIEST Boast Their Strongest Album Yet With "Lesson In Love"
This EP is the soundtrack for that summer you'll never forget or that time you did that thing and you'll always think of it when you hear this song. It's a feel-good and take no prisoners combo at the same time! The band explains further:
JUNKWOLVZ: New single "The Monster"
Greek (based at Athens) hard rock / metallers Junkwolvz present you their new single "The Monster". The single is available from the band's bandcamp page and you can stream it below.
Skope Mag: Clinton N returns with an exhilarating and supersonic future bass single 'Electric Blues' – News?
Clinton N hails from Hong Kong, is Ireland based and has a well-crafted discography of chilled, euphoric and melodic releases across multiple genres, while being inspired by artists including Porter Robinson, Said The Sky, Dabin, Yiruma, and more. Proving he's an artist on the rise, Clinton's track 'Let Go' gained 300,000 streams on Spotify within a year of release, accumulated over 30,000 monthly listeners on Spotify and his track alongside KTL 'Take Some Time' was signed to 'Chinchilla' under the Artist Intelligence Agency label. This May welcomes the arrival of his atmospheric new single 'Electric Blues' – fueled by the producer's glistening lyrics and forward-thinking beats.
Julia Wolf Releases Empowering New Track "Hot Killer" — Listen Now
Today, New York indie-pop artist Julia Wolf has released an ambitious new track titled "Hot Killer" – her second this year, following "R.I.P. To The Club," which was released in March. "Hot Killer" comes on the heels of her show-stopping performance at Governor's Ball, which garnered coverage from Rolling Stone, Gothamist, and others, and arrives as the first single from her forthcoming debut album via BMG. In October 2021, she released her 8-track debut EP, Girls In Purgatory, that E! News said "has [them] hooked" and LADYGUNN called "an ode to self worth."
Ambar Lucid Releases New Single "La Torre"
Mexican/ Dominican bilingual songstress, Ambar Lucid, releases her new single "La Torre" today via 300/ Warner Music. The single is a continuation to the growth of Ambar Lucid into her alter ego Estrella, the bold and confident woman she is becoming. The versatile Lucid returns with a primarily Spanish language single that is deeply personal being one of the hardest songs she has written.
NILE Mastermind KARL SANDERS Releases Second "Saurian Apocalypse" Single & Video
NILE mastermind and multi-instrumentalist KARL SANDERS recently announced that the subterranean slumber of his Eastern-ambient Saurian series has finally ceased with the impending release of its dark third chapter, Saurian Apocalypse, out July 22, 2022 via Napalm Records.
STORRY Releases Raw and Honest New Single
Her art is raw and honest to the max. After surviving an abusive relationship, STORRY was left with the shards of broken self-esteem caused by trauma that she needed to put back together again. "Intimate Abuse" is about finding someone amazing and loving, who saw her as beautiful in all of her complexity.
Bre Kennedy, Nashville Singer-Songwriter, returns with "Twenty Something (All or Nothing)" 
Reignwolf shares "The Woods" ft. Brad Wilk (RATM) + video out now | On European and UK tour
Krisiun Releases New Single & Lyric Video For "Sworn Enemies" Off Upcoming Album 'Mortem Solis'
FORREST ISN'T DEAD Releases New Single "Wash Away"
"The hook line and tempo of the song was inspired by one of my favorite bands T.S.L.O.," shares Forrest. "The lyrics were inspired by the relationship I shared with my ex. We were together at the time of me writing it. I feel like the song is relatable to anyone who has shared a special bond with someone…don't let it wash away."
Nigerian superstars KIZZ DANIEL & TEKNO come together for visuals to "Buga"
African superstar Tekno continues his unfathomable form, joining forces with FlyBoi Inc boss and fellow artist Kizz Daniel for a melodic groover primed and ready for summer motives. Produced by serial hitmaker Reward Beats, "Buga" serves up a slew of effective percussive elements and light instrumental samples — laying the foundation for the pair's smooth lyricism to dance in between. Acting as the first track from Kizz Daniel's highly anticipated forthcoming project Barnabas EP, "Buga" continues to garner a huge amount of attention across the globe and shows no signs of slowing down.