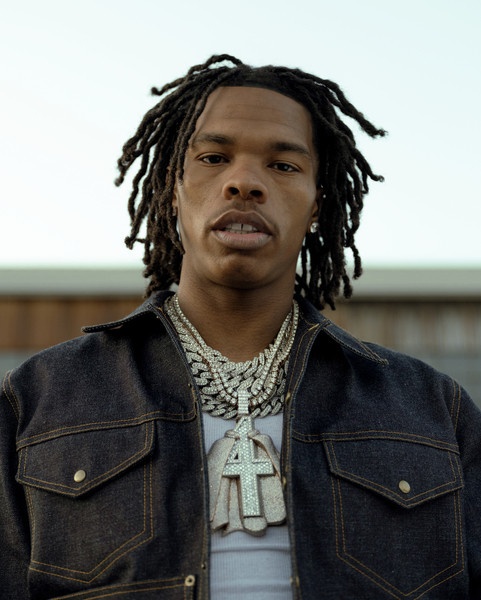 @skopemag news – friday – june 17, 2022 @ 1 pm est
@skopemag HQ – http://smarturl.it/skope
RADIAN: New Noise Magazine Premieres "The Discordian" Video; Ohio Doom/Sludge Metal Crew To Release Second LP, Discordian, Through Their Own Elburno Records Week
RADIAN's sound is both more vicious and vibrant on Discordian, the album delivering six new songs with an elevated sense of living in a perilous world wrought with political discontent and societal unrest. Discordian was recorded and engineered at Akron Recording Company September of 2020 by Sanford Parker, who provides synth elements to the album. Parker mixed the album at his Hypercube Studio in Chicago, after which it was mastered by Colin Jordan at Boiler Room Mastering in Chicago.
From Ashes To New Premieres New Song + Video "Heartache," Band Also Touring With Memphis May Fire
Today, From Ashes To New released "Heartache" via Better Noise Music. The band, which boasts four Top Ten Active Rock singles and over 345M streams across digital music platforms, also premiered an impactful new video to accompany the single. The new song sonically depicts the true "phoenix rising from the ashes" story behind the band's name. From the opening lines, "Growing up in a prison is, Nothing different than the town I'm used to living in," the track highlights the humble beginnings, poverty, family addiction, mental health issues each band member has faced, along with the current awareness of how those things have changed the trajectory of how they live now.
GLOBAL BUZZING ARTIST WIZTHEMC RELEASES DELUXE VERSION OF WHERE SILENCE FEELS GOOD EP
"Where Silence Feels Good Deluxe is about a very important phase in my life," says WizTheMc. "I was leaving home, attempting to find silence and peace in a chaotic lifestyle. I felt like there was more to the story on Where Silence Feels Good, so I worked on three more songs that fill those unexpressed parts.
RICAN DA MENACE RELEASES NEW SONG "AINT GOING BACK"
Produced by Julio Durango, Ain't Going Back" is the perfect introduction for B-More's new princess. Wrapped up in a bold, bright and bossed up package, Rican exudes confidence, charisma and control with an ice-cold flow and caption worthy bars. After building an audience of hundreds of thousands on social media with her simmering and slick one-two punch of lyrical dominance and undeniable energy, Rican landed a deal with BuVision Entertainment/Out The Jungle and Columbia Records. Stay tuned for much more as Rican empowers on her own terms with a series of singles and visuals coming soon.
Lil Baby Drops New Single + Video "U-DIGG" With 42 Dugg & Veeze !!!
GRAMMY Award-winning rapper Lil Baby has unleashed a new track and video "U-Digg." The Atlanta native has teamed up with two of Detroit's pacesetters, 42 Dugg & Veeze, to release an undeniable summer banger. Lil Baby and 42 Dugg delivered the smash hits "We Paid" and "Grace" from My Turn when they last joined forces. With the welcome addition of Veeze, "U-Digg" is sure to follow the trend as they trade ferocious verses over menacing production work. The new release denotes that Baby has no intentions of slowing his hustle and continues to mark himself as the reigning champ of his era.
Indie Rock Trio Goldpark Share New Single, "Covered in Sunshine"
Goldpark hone in on their arena-ready rock sound with "Covered in Sunshine." Swelling with bright guitar riffs, groove-infused bass and anthemic percussion, the song builds towards an irrepressible chorus destined to be sung by future crowds: "Covered in sunshine / Part of life / Covered in sunshine / Today don't feel so heavy."
Cassie Marin Reveals New Single, "Floating"
Today, Los Angeles-based vocalist, producer and multi-instrumentalist Cassie Marin shares her new single, "Floating." Pairing sparse, bubbling synth-pop beats with Cassie's signature saccharine vocals, "Floating" is the ultimate dreamy summer pop tune. With her much-anticipated album on the horizon, this new single continues her impressive streak of irresistible electro-pop anthems.
Elhae Releases New Single + Visualizer "Know" !!!
BINO RIDEAUX DROPS "OUTTA LINE" FEATURING TY DOLLA $IGN, NEW SINGLE + VIDEO
TODAY CHLÖE BAILEY RELEASES BRAND NEW SINGLE "SURPRISE"
GRAMMY AWARD WINNER LEON BRIDGES RELEASES NEW TRACK "SUMMER MOON" WITH MEXICAN PHENOM KEVIN KAARL
With sparse and spacious production, the track layers Leon's soulfully evocative vocals above a simmering beat and strong bass line. Meanwhile, Kevin responds with a bilingual verse before Leon joins him in harmony.
Ruth Koleva new single 'Moving On' Out Today
Mustbejohn latest summer banger "Days Feel Like Seconds"
"Days Feel Like Seconds" is the feel-good party vibe to drive you through any dull day. With a relentless backbeat pushing on the up-tempo track, mustbejohn's signature blunt vocal delivery further serves his distinctly UK sound, all whilst developing a unique style by mixing in elements of wavy electronica.
AMERICAN TERROR Reveals "Self-Control" Single
Manchester's Dámì Sule wants to let his feelings be known in 'Hide & Seek'
Nigerian-born singer and rapper Dámì Sule drops the mellow, yet introspective standout single "Hide & Seek." Filled with soft keys and soothing xylophones, the track is the second release Off of his upcoming EP, So Far, Still Going. "Hide & Seek" is a continuation of an emotional and personal story highlighting stages of depression, isolation and struggles of socially fitting in. Immensely vulnerable and sincere, the track is ideal for fans of Kofi Stone, Knucks or Loyle Carner. Both sonically and lyrically rich, its accompanying visual showcases a colourful perspective on what it feels like not to be seen or heard.
Be Reminded That You're Never Alone in Cory Singer and Sam Paige's New Pop Hit "I'll Be Love"
Popstar Sam Paige reenters the music scene by collaborating with singer/songwriter and social influencer Cory Singer in new song "I'll Be Love." Using a stunning mesh of EDM-inspired elements and acoustic guitar, this track brings a fresh and unique blend to the pop genre. The heart of the lyrics reminds us that even if "you're down feeling hopeless" or if "fear is the anchor on your shoulder," you are loved, and your loved ones will always be there to lift you up.
THE MOBILE HOMES Release 12″ Single 'trigger-HAPPY' – Out Now!
The opening track is a remix of "Once Upon a Time I Was Handsome" by Pete Gleadall. Pete is a producer, engineer, mix engineer, musician, and synth programmer. He's worked with George Michael, Pet Shop Boys, Robbie Williams, David Bowie, Boy George, Johnny Marr (The Smiths), Elton John, Trevor Horn, Brandon Flowers (The Killers), Madonna, U2, Lady Gaga, and many more.
Pete loved "Once Upon a Time I Was Handsome" and reworked/remixed it for the band. Mark Refoy (ex-Spiritualized) played extra guitar on his remix.
The sky's the limit for Luude, joining forces with Mattafix for the liberating 'Big City Life'
The fast rising Luude today joins with Mattafix, injecting fresh fire into cult classic 'Big City Life', out now via Sweat It Out. Following an undeniably successful start to the year with the growth and domination of global hit 'Down Under feat. Colin Hay', Luude continues to level up delivering a dose of rousing drum n bass flair, bound to instantly energise any eager crowd. His signature precision breakbeats form the percussive backbone, perfectly underscoring the vocals and setting them free from their pensive melancholia. Emotive layers of synthesised strings fuel the desire to escape the system, ultimately exploding into an energy-inducing drop where Luude's now iconic bold bass tone forms the passage to freedom.
OPUS KINK release debut EP ''Til The Stream Runs Dry' | out today via NICE SWAN RECORDS
Brighton sextet Opus Kink share debut EP "Til The Stream Runs Dry', out today (June 17th) via Nice Swan Records (Sports Team, Pip Blom, FUR, English Teacher).
Partnering up with the cult indie label for their first extended release, the enigmatic collective – comprised of Angus Rogers, Sam Abbo, Fin Abbo, Jed Morgans, Jazz Pope & Jack Banjo Courtney – lend a blend a dizzying array of influences in their ever-evolving enigmatic style, producing an experimental patchwork of explosive material that's consistently earned widespread plaudits since bursting onto the scene.
Alt Rock infused explosive new pop
Ceara Cavalieri is a 26 year old singer/songwriter from Southern California. Having graduated from UCLA with a degree in Psychology, Cavalieri has since dedicated herself to pursuing music full time. Her love for music stems from the age of three, where she found her voice and wouldn't stop singing. In her teenage years she took to songwriting as a way of expressing her thoughts and feelings when her shyness prevented. With 6 single releases under her belt thus far, Cavalieri is carving out her own distinct sound of incredibly infectious and candidly relatable pop rock music. Her latest single, "Damn" was placed on Spotify's "Teen Beats" playlist and "Fresh Finds" playlist. Ceara also recently collaborated with DJ/Producer EQRIC on two dance singles which were placed on Spotify's "Dance Brandneu" playlist.