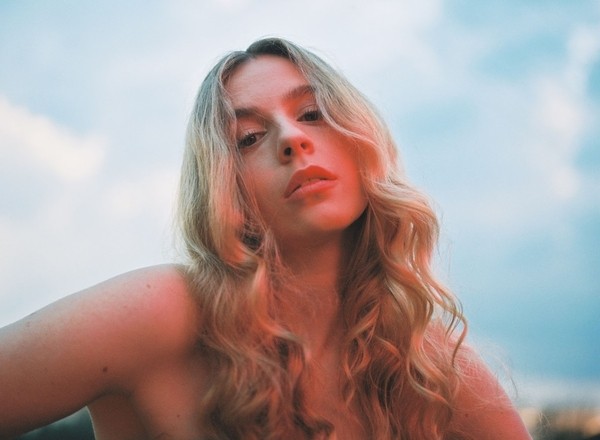 @skopemag news – wednesday – june 15, 2022 @ 11 pm est
@skopemag HQ – http://smarturl.it/skope
Out Now // emie nathan – "Static" (ahead of Lewis Capaldi tour dates)
Rising US/UK singer-songwriter emie nathan impresses once again on new single "static" out today via Platoon. Inspired by a difficult and transformative teenage moment, "static" makes a statement introduction to her second EP as she contemplates accountability and lost time through her instantly recognizable bold vocal chops and soaring melodies. emie will also be playing live this month supporting fellow powerhouse singer/songwriter, Lewis Capaldi, across three dates between the 25th & 28th of June.
Tami Neilson Presents "Careless Woman"
ANTIGAMA: BrooklynVegan Premieres "Holy Hand" Video From Polish Progressive Grindcore Quartet; Whiteout LP Nears July Release Through Selfmadegod Records
The eighth LP in ANTIGAMA's massive, enduring discography, Whiteout once again showcases the band's primal energy with a modern framework and advanced sophistication. The eleven pieces are rapid, direct, and uncompromising, with the atmosphere of human decline and aggravation.
Club Angels Signs To Astral People Recordings || Debut Single "Control Dem" Out Today on Astral People/PIAS
22-year-old Eora/Sydney-based producer and DJ Club Angel today announces his signing to Astral People Recordings/[PIAS] (Milan Ring, Wave Racer, Skeleten) and shares his debut single, "Control Dem."
[PRESS] Let your heart race with Crozet
Last month, Philly indie-duo Crozet released a new single titled "Summer Nights" – a synth-pop gem drenched in all of the John Hughes-esque nostalgia that the band has become known for. Their follow up is titled "My Racing Heart" and it is premiering today at Chorus.FM. Featuring Carl Cox on Saxophone, "My Racing Heart" is an upbeat number inspired by the work of Jimmy Jam and Terry Lewis that leans heavily into funk and is 100% danceable. Written during the height of the pandemic, vocalist John Helmuth leaned on Crozet as a creative outlet and a way to tackle severe anxiety. "Lyrically, this was one of those songs that kind of wrote itself once I started getting into it. I hope people can relate to the feelings the lyrics speak of." – John Helmuth. "My Racing Heart" is streaming now at Chorus.FM and will be available on digital platforms on Friday, June 17th. It's the second single from their upcoming album, Suburbia, that will be released on Friday, July 1st.
beabadoobee Releases Official Single "10:36"
"'10:36' was written after Fake It Flowers and just before Our Extended Play, and I had envisioned it to be on that EP, but I was just sitting on that riff for ages and then I properly made a demo during lockdown," shares beabadoobee on the single. "It was called '10:36' because that was the time I finished writing it. It's basically about how I have this weird dependency on human contact to sleep"
A$AP TYY ANNOUNCES COLLABORATION WITH STREETWEAR BRAND GLOBAL WARNING
On the collection, A$AP TyY said, "Creating the 'A$AP Lifestyle' collection is something I had wanted to do for a long time. To be able to release this collection during Paris Fashion Week just made sense timing-wise. I partnered up with Global Warning and my brother Yams Foundation 'A$AP Foundation' to bring this collection to life."
Lil Seyi releases "Leather Free Seats" from Blue Tesla Story EP
Today, Kitsuné Musique's Lil Seyi releases the second track from his upcoming EP A Blue Tesla Story. In "Leather Free Seats," the protagonist of the EP faces his demons and the painful events that await him. On this track, Lil Seyi enjoys varying his flows on an instrumental where the strictness of the kicks blends with the madness of the cymbals and the saturated bass. Together, these elements bring a joyful groove that contrasts with the harsh reality that the protagonist lives through, and the dark thoughts that run through his mind.
JUNIOR VARSITY UNVEIL MOVING NEW VIDEO FOR 'SHARE UR FEELINGS'
"Share Ur Feelings" is the perfect score for the compelling visual which examines the complexities of human connection and emotions attached to the dynamic relationships between two or more people. In the video, each person either has a red or a green line through them while interacting with another person. The red line signifies a person is unwanted in the situation by the person who has a green line. And two people interacting that both have green lines are clearly interested in each other. It's the kind of thought-provoking concept meant to make you feel something that Junior Varsity has successfully achieved with everything they put out.
Tejon Street Corner Thieves Release Video for "The Road" feat. members of Bridge City Sinners
Colorado Springs-based outlaw alt-folk group Tejon Street Corner Thieves (TSCT) recently released their new album Thick As Thieves, and have now teamed up with members of Bridge City Sinners to record a version of "The Road" live in Portland, Oregon. The song sees TSCT, who are often the life of the party, getting introspective as they dance with their demons over a haunting fiddle melody.
Jhelisa Drops New Single "Oxygen"
She's back. Released today on Dorado Records, musical maverick Jhelisa returns with a triumphant masterpiece, 'Oxygen,' a breath-taking, expansive, unapologetic 11-minute opus.
Vancouver Symphonic Metal Rockers OPHELIA FALLING Are "Destroyed in Delight" with New Single
Ty Herndon Opens Up about Addiction, Suicide, Coming Out, and His Most Personal Project Yet, JACOB, in PEOPLE Exclusive
Groundbreaking Grammy-nominated and Dove Award-winning country artist Ty Herndon is reclaiming his story and revealing new truths with the release of his long-awaited forthcoming album JACOB. Due out July 15, JACOB is the culmination of a life of hard-fought struggles and hard-won triumphs. His most personal album to date, Herndon revealed the true meaning behind the project in a PEOPLE exclusive where he delves into his past addiction to crystal meth, rehab, sexual trauma, hitting rock bottom, and his battle with mental illness.
Perfume Announce New Details On LP "PLASMA" Set to Hit July 27, 2022!
Multi-Platinum international superstars J-POP group Perfume have revealed the cover and tracklist of the highly anticipated new LP "PLASMA" set to hit July 27, 2022, their first studio release in 4 years! "PLASMA" follows the much loved and critically lauded LP, "Future Pop" which hit in 2018. Check out the Special album website, up now!
070 SHAKE SHARES NEW VISUALIZER FOR "BLUE VELVET" YOU CAN'T KILL ME OUT NOW VIA G.O.O.D. MUSIC/DEF JAM RECORDINGS
[OUT NOW] Need more heat? CEO Trayle is back, "Of Course"
Labeled the man with "the most unnerving villainous laugh" and tone since Chief Keef and Gucci Mane, CEO Trayle makes his demands known in the "Of Course" music video. In the video, Trayle creeps the streets of NYC in a blacked-out Rolls Royce. The opulence resembles Bruce Wayne, but his demeanor is more like The Joker. "Of Course" showcases Trayle's cool-headed, cautionary lyrics that shine bright as his chains in the 42nd street lights. This standout visual comes from his sinister new project, The Collection.