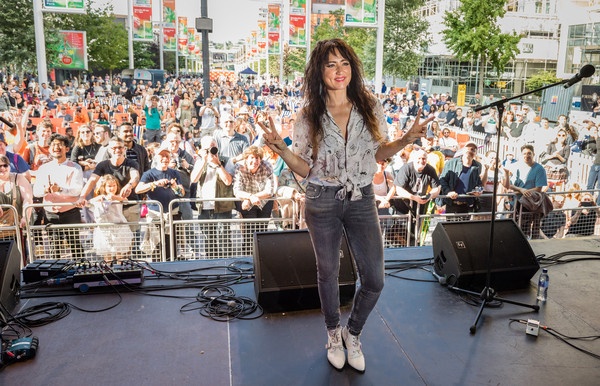 Author: James Lawson
Presented by Busk in London, International Busking Day will make its grand return to Wembley Park on Saturday 16th July 2022, after winning an award at the prestigious Music Cities Awards last year; a global competition that aims to reward the most exceptional applications of music for social and cultural development in cities all over the globe.
The wonderful KT Tunstall is an ambassador for Busk in London and headlined the festival in 2019.
The Scottish singer-songwriter says: "Busking will always be the foundation that my career in performing is built upon. International Busking Day is a fantastic celebration of it in an amazing location and just hands down a brilliant day out. Do support buskers – however you can – when you see them out and about."
Not only will there be a great lineup of singers and musicians, but also a vast range of incredibly talented street performers, from dance troupes to circus acts and graffiti artists. The main stage will see the Leeds-based indie band The Dunwells, and electric string quartet Stringfever will also feature at the festival. Just 12 minutes on the tube from the centre of the capital, Wembley Park is doing a great job of establishing itself as the most exciting new neighbourhood in London with an amazing roster of performers this year.
The festival is free to attend, and with the wide range of performers lined up for this year, International Busking Day is a do-not-miss!
For more information, please visit: https://wembleypark.com/international-busking-day-wembley-park/