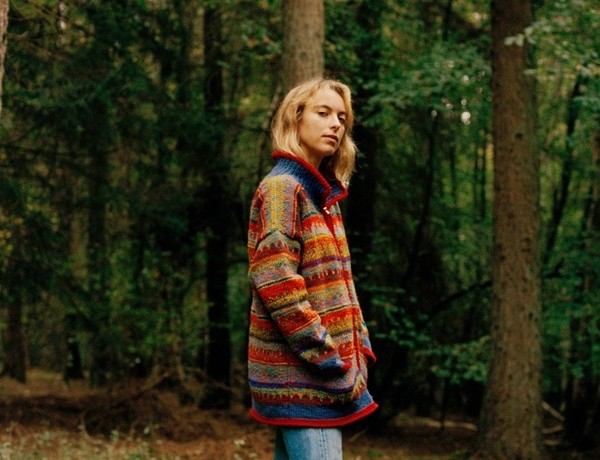 @skopemag news – monday – june 13, 2022 @ 2 pm est
@skopemag HQ – http://smarturl.it/skope
Moreish Idols share "Hangar" | Announce debut EP for Speedy Wunderground, "Float" out August 12th | "an exercise in tension and release." – The FADER
London's Moreish Idols arrived fully formed a couple of months back with the frenetic "Speedboat", their debut single for tastemakers Speedy Wunderground. Following widespread support on that track, the band return today with news of their debut EP for the label "Float" set for release on August 12th, and a brand new single in the insistent "Hangar".
Visualis: Sydney Melodic Metal Act Release Video For New Single Doom Arise
Bassist Zoran says about Doom Arise: "Doom Arise is featured on our debut EP "Sunrise in Black". It has a lyrical theme focusing on human self destruction, propensity to cause harm to others and the eventual impending doom if we continue behaving along this route. The song is predominantly in five count and very enjoyable to play as a band including parts where we do a call and response with each other and the solo section starting with Roman on keys followed by Johnny's guitar."
Sunset Radio: Release New Single "Ghosts & Cigarettes"!
After the release of "Melody", italian alt-rock act Sunset Radio is back with "Ghosts & Cigarettes", new single taken from their new album out soon and with the video available by the end of June. The track – self-produced by the band and recorded at the Seahorse studio in Ravenna by historical producer of the band, Fabrizio Panbarco (Melody Fall) – is a cry for the desire to escape from the anxieties and fears that increasingly oppress us every day, need to leave behind the ghosts of the past and try to find the right path.
Indie-folk Jack Wakeman & The Dreamstriders unveil single 'Feel Agin In Time'
A song of optimism as an antidote to someone's mental crisis, it features the signature Dreamstriders sound of experimental electronica counterbalanced by folk and orchestral instrumentation.
THE CASE Releases 'Throne', a Radiography of Meditation & Self-Knowledge
Alternative Rock band THE CASE has released a new single, 'Throne,' a mix of alternative rock, indie, and a bit of garage-rock swagger. The song's concept stays close and personal to the band's roots.
In a statement, the band said: " 'Throne' is a look into oneself while trying to find meaning in a world gone mad."
[PRESS] Listen to the new Living Room album
It's time to kick off the weekend with a brilliant new album from Brooklyn post-rockers Living Room. New Years is everything that you'd expect from a group of friends that have been making music together for a decade. These are musicians that are comfortable with each other and work together to bring a precision to their songwriting that not all bands have. Taking elements of emo, shoegaze, and post-punk, Living Room have crafted an album that builds on the sound from their discography but focuses even more on the hooks. Stand-out singles "Petrol Head", "Mauve Frame", and "Flood" are all perfect examples of Living Room using all of their past experience to confidently usher in the future. New Years is out now on Brooklyn indie label, Fear Icon Records.
Lean Year Announce 2nd LP 'Sides' Out 9/2 (Western Vinyl), Share Lead Single/Video "The Trouble With Being Warm"
Lean Year–the Richmond, VA-based duo of Emilie Rex and Rick Alverson–have announced their sophomore album Sides will be released on September 2nd, 2022, via Western Vinyl. They've also shared the elegant, slow burning lead single "The Trouble With Being Warm" alongside a video, directed by Alverson (who is also known for his work as the director of films including The Mountain, Entertainment, and The Comedy). "Late at night, after practice, we kept returning to this Mellotron drone Emilie had been playing. I added piano and we fleshed out the lyrics using a 'ghost' writing method we developed for some songs on the first record. I'd listen to Emilie singing through the wall and hear things, variations, words neither of us wrote. We'd develop from there, responding to this 'third writer,'" explains Alverson.
NYC industrial band AMERICAN ANYMEN reveal "My Vacation" music video
US-Based House Producer jackLNDN Unveils Tempting 'Bad Decisions' Single [FFO: Ben Bohmer, Jan Blomqvist, and Yotto]
HORNED WOLF Release New Single "You're Boring"
Heavy quintet, HORNED WOLF have released their new single "You're Boring".. The song is from their album Become Like They Are on which releases on June 24th, 2022. T
The band comments: "'You're Boring' is about the one-uppers, the self absorbed narcissists, and the soul suckers. We are very excited for this to be the third and final single for the album!"
Blood of Indigo "Dawn of the Shaded World"
BLOOD OF INDIGO is currently preparing to unveil lyric videos for "Angelus, the 'Faceless' Vampire" and "Sphynx, Collector of Eyes", before unleashing their eagerly awaited debut album Dawn of The Shaded World. The album also features a guest appearance from Juno nominated singer/songwriter Lindsay Schoolcraft.
THE BETHS announce new album "Expert In A Dying Field" and share video for lead single "Silence Is Golden"
The Beths announce their new album, Expert In A Dying Field, out September 16th on Carpark Records, and share the new single/video, "Silence Is Golden." On Expert In A Dying Field, Elizabeth Stokes' songwriting positions her somewhere between being a novelist and a documentarian. The songs collected here are autobiographical, but they're also character sketches of relationships – platonic, familial, romantic – and more importantly, their aftermaths. The shapes and ghosts left in absences. The question that hangs in the air: what do you do with how intimately versed you've become in a person, once they're gone from your life?
The Clip Kingz "Float" Video & Single
Naima Bock Shares Official Video for "Campervan"
Today Naima Bock is sharing a new video for "Campervan," directed by Cassidy Hansen, and a standout from Giant Palm, her forthcoming full-length debut.
Le Sonic feat. Robert Lee and Lauran Beluzo "I'll Be The One"
Mike and Gary are veteran producers and songwriters who've had extensive careers. Rogers co-produced Deee-Lite's "Groove Is in the Heart," honored as one of Rolling Stone Magazines Top 500 Songs. Lefkowith is a recent finalist in the USA Songwriting Contest, and as a radio promoter has secured airplay for a wide range of artists – everyone from Elvis to Adele.
Rachael Dadd shares "Moon Sails" & announces new album (ffo This Is The Kit, Rozi Plain)
UNUSUAL DEMONT REVEALS STUNNING VIDEO FOR NEW SINGLE 'MAYBE NOT'// WATCH HERE
Fast rising newcomer Unusual Demont makes his exciting first step into 2022 today with the reveal of playful new offering, 'Maybe Not'. A Wisconsin born, LA based artist who has racked up millions of streams on his independently released tracks and gained support from Zane Lowe, Pigeons & Planes, CLASH, Wonderland, BBC Radio 1 and more, Unusual Demont has been quickly building a stellar reputation. Fresh from touring Europe in support of Avant Garden label mates Emotional Oranges and set to hit the road with Ravyn Lenae, Demont looks set to continue his remarkable rise this year.
ELPENTHE Shares "What We Got Away With (ft. Half Wolf)" Single via Atwood Magazine | Debut EP 'Elpenthe I' Out This Summer
Today, Venice-based electronic-dance artist ELPENTHE — the musical project of Elliott Beenk — shares "What We Got Away With" (ft. Half Wolf), the second single off his forthcoming debut EP, Elpenthe I.
BUZZING CALIFORNIA R&B SONGSTRESS JOURNEE BELLE DROPS "THIS AND THAT PART 2" FEAT. LAKEYAH TODAY
The track's sensual production brushes up against Journee Belle's dynamic delivery as it flutters from delicate verses into a fiery falsetto. On the track, Quality Control Music Group spitter Lakeyah pulls up with a slick and sultry cameo of her own. It brings together two of music's most promising new femme fatales on one banger.
Watch BLACK NAZARETH's Lyric Video For "Cold as Stone"
Dutch rockers BLACK NAZARETH give us another taste of their self-titled album, Black Nazareth, with their third video, 'Cold as Stone.'
The full-length album will be released on July 8th, 2022 via Wormholedeath worldwide.
ROWSIE come of age with 'Searching' EP out Today!
'Searching' is the new four-track EP from eclectic Rock 'n Roll band ROWSIE. Here, the band's range is clear for all to see – from power rock to political noise fest and not so gentle love songs. Following the success of a couple of two-track releases earlier this year, 'Searching' is ROWSIE's boldest statement yet, cementing them firmly as ones to watch in London's indie rock scene.
Diamond-Certified Producer Antoine Chambe Unveils 'Dangerous (ft. Lucas Cozy)' Single & Video From Debut Album
PHILOSOPHOBIA: Metal Injection Premieres "Between The Pines" Video; Debut By Progressive Metal Act With Current/Former Kamelot, Pain Of Salvation, And Wastefall Members Nears Sensory Records Release
Metal Injection is hosting the exclusive premiere of the epic video for "Between The Pines," the new single from international progressive metal quintet PHILOSOPHOBIA, formed by current and former members of Kamelot, Pain Of Salvation, Wastefall, and more. The single is the latest preview of the band's eponymous debut album, nearing release this month through Sensory Records.
PHILOSOPHOBIA (KAMELOT, Ex-PAIN OF SALVATION) Stays Somber With "Between The Pines"
ENCHANTMENT: UK Cult Death/Doom Practitioners To Release Cold Soul Embrace Full-Length Via Transcending Records And Cosmic Key Creations June 24th; Preorders Available
ENCHANTMENT was forged in 1991 in the midst of the UK death/doom metal movement alongside the likes of Paradise Lost, Anathema, and My Dying Bride. In that year, they released a self-funded demo, A Tear For Young Eloquence, and were subsequently signed to Century Media Records before recording and releasing their debut album Dance The Marble Naked in early 1994. The band played alongside many great death metal bands of the era including Bolt Thrower, Anathema, Cancer, and Cradle Of Filth before disbanding in 1995, leaving behind the compositions of an entire second album that had yet to be recorded.