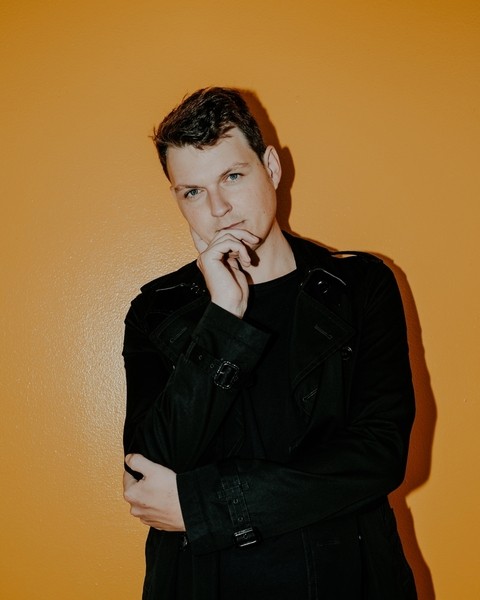 @skopemag news – wednesday – june 8, 2022 @ 11 am est
@skopemag HQ – http://smarturl.it/skope
Toronto Blues-Rocker Chris Antonik Explores the Hurt of Being Shut Out in Roaring "Waves of Stone"
Lack of communication between two people can sometimes be construed as stonewalling, and being shut out hurts — bad. Multi-award-nominated Canadian blues-rock artist Chris Antonik gives voice and guitar wail to that searing pain in his new single, "Waves of Stone" — available now!
SKILLIBENG RELEASES "WHAP WHAP" REMIX VIDEO FEATURING FIVIO FOREIGN & FRENCH MONTANA
Born Emwah Warmington in St. Thomas, Jamaica, Skillibeng grew up the rural town of Lysson and now resides in Bull Bay near Jamaica's music hub, Kingston. He always loved music, but never pursued it fully; he worked a 9-5 job until one day he was in a major car accident and came out unscathed. Seeing it as a sign, Skilli decided to jump into the music scene full force and had his first major breakthrough with his single "Brik Pon Brik" in October 2019.
Whiskey Myers Bring Rock & Roll to Sold Out Red Rocks; Earn Four New RIAA Gold & Platinum Certifications
With Cowboys & Indians celebrating Whiskey Myers as "on a course toward massive success," the band continued to prove just how true that is last night, June 6, at their sold-out Red Rocks Amphitheatre debut. Thrilling the audience of 9,525 with 19 hard-rocking, genre-bending songs across more than two hours of nonstop music, the six-piece was also surprised backstage pre-show with plaques celebrating four brand-new RIAA certifications. "Stone," "Ballad of a Southern Man" and "Broken Window Serenade" earned Platinum distinction while "Virginia" was certified Gold.
Pollen Presents and Marshmello Announce Mello N Friends In The Bahamas
Leading travel company Pollen Presents has announced that they are teaming up with chart-topping Grammy-nominated producer Marshmello for a brand new experience. Going by the name Mello N Friends, the destination excursion will take place from December 1-5 at Atlantis Paradise Island in The Bahamas with a mix of music, vacation, and adventure.
RIAA Gold Japanese Artist, Sena Kana, releases "Silver Lining"
Sena Kana, the first solo female Japanese pop artist to hit gold status in the United States since Yoko Ono in 1984, follows the success of her latest EP "Show Me" ft. executive producer Poo Bear (Justin Bieber, Usher, Whitney Houston, Ed Sheeran), with the unveiling of "Silver Lining." Produced and Mixed by the Production Duo Katalyst (Kanye West, Bruno Mars, J.Cole, John Legend), "Silver Lining" is about "struggling through the pain of the loss of love, and trying to find a ray of hope so that you can reflect on the days spent together, not only as painful, but as hopeful."
French experimental death-metal project Wooden Maw (Carbonic Fields, Sekhmet, Oniromancer…) shared AC/DC's "Back In Black" cover // Out now on Digital exclusive through all platforms.
A couple of months after releasing the digital single "Rite of Passage", Wooden Maw – solo experimental metal project from the French musician Eliott Raveau (Carbonic Fields, Sekhmet, Ruska, Oniromancer…) – just shared another glimpse from its work with a cover of the hit "Back In Black" from AC/DC, available right now on Bandcamp and the main legal services.
Dreamy New Track from There's Talk
"Watersignwave" is described by the trio as "a song for healing from heartbreak and the heavy."
There's Talk recorded "Watersignwave" at the iconic Different Fur Studios in SF with Lien Do (Diplo, Halsey, Toro Y Moi). They finished producing/recording at home and had it mixed by Beau Sorenson (Tuneyards, Thao & TGDSD, Death Cab for Cutie) and mastered by Jess Labrador (Chasms, Telefon Tel Aviv).
NEW UB40 ALBUM FEATURING ALI CAMPBELL & ASTRO 'UNPRECEDENTED' TO BE RELEASED JULY 1 VIA UMe
UB40 Featuring Ali Campbell & Astro will release their new album Unprecedented, July 1 via UMe. The album will be released as a black 2LP, a limited-edition white-color 2LP, 1CD, limited-edition cassette as well as digitally. All formats include their new single "Sufferer", which Ali has dedicated to his beloved friend and bandmate of over four decades, Astro, who tragically passed away last November.
'"Sufferer,' is a song that Astro and I have always loved, from the brilliant Kingstonians," comments Ali. "Astro was so proud of our version of this song, as am I. It's the first track off our new studio album Unprecedented which will be out in the summer. This song is more poignant and special than I ever realized after Astro heartbreakingly passed away after recording this album. We want to keep his memory alive through his music and this song and album."
Dreamer Boy Playing Boston, MA – House Of Blues 6.14.22 – with BENEE
The always unpredictable Dreamer Boy drops "JUMPSHOT!," a sentimental ode to basketball and good friends via slowplay / Harvest Records. The summery track, which was recorded at the very beginning of the pandemic in 2020, comes with a DIY-style video directed by Adam Alonzo and Dreamer Boy himself. This track follows his synth-pop thriller "OVEREVERYTHING." Riding a fluid, midtempo groove, the acoustic-based "JUMPSHOT!" is the type of sun-soaked anthem meant to soundtrack long, summer days without a plan or care in the world. Dreamer Boy (born Zach Taylor) penned the song as both a love letter to a favorite pastime — sports — and a time capsule to capture life during the pandemic. Dreamer Boy has received praise from the likes of FADER, PAPER, TeenVogue, Billboard and more.
Slim Sly Slender's "War Paint" Exposes the Masks We Wear
He shares this about "War Paint":
"The initial idea for this song came from the title of the book about Helena Rubenstein and Elizabeth Arden although other than that the song is not about either of them. The song is about how normal and necessary it is for some people to be cosmetically made up at all times to confidently go out in public."
NEW: Katy Alex returns with powerpop anthem 'Sad Songs' | BBCR1 & Spotify Support
It has to be said, things just keep getting better and better for Katy Alex whilst the songs keep getting bigger and bigger. Surpassing 250,000 monthly listeners on Spotify is no mean feat for any artist, never mind an independent artist on an independent label.
The successes Katy Alex has enjoyed so far are becoming too long to list but with new single, 'Sad Songs', and all of its immediacy, it's becoming immediately clear why she's one of the most exciting new voices, and exports from her beloved Liverpool.
Pit Pony share new single "Sinking" | Debut album "World To Me" out 1st July via Clue Records
Today Tyneside's Pit Pony share new single 'Sinking' – taken from debut album World To Me out 1st July 2022 via Clue Records.
An album to explore tales of political ineptitude, mental health, motherhood and failed relationships, 'Sinking' is about struggling with wanting to escape things and wondering why you feel confused or anxious when you didn't expect it.
Dub War (Benji Webbe) share new video for "Vibes In The Place" | New album "Westgate Under Fire" out 5th August via Earache Records
The hip-hop infused metal track sees fellow Newport resident and good friend of the band Mikee "KRUPA" Gregory take on frenetic drumming duties, whilst groove-heavy distorted guitars propel the track forward alongside frontman Benji Webbe's (Skindred) rhythmic and powerful vocals. As with the singles that have come before it, the track is a consummate insight into the band's ability to traverse multiple styles and genres, whilst nurturing a sound which is distinctively their own.
SAM Records: Katy Alex – Sad Songs (Out TODAY)
Hailing from Liverpool, much talked about singer/songwriter Katy Alex returns with 3rd solo single 'Sad Songs' next week. (8th June). Off the back of 6 BBC Radio 1 plays in recent weeks & lots of Spotify editorial support (now sitting on 274k monthly listeners) features/collabs with Mollie Collins, Piero Pirupa and more.
Emerging US artist slimdan crashes a wedding for the new video for single 'Politics & Party Tricks' + touring with Sasha Alex Sloan
Crashing an actual wedding is no easy feat but slimdan seems to be getting away with it throughout his latest visuals. Joining in with party games, mingling with guests, and trying his best to look the part, he showcases more of that cheeky persona throughout this loveable new video.
Indie-Rock Band 'Jody And The Germs' Releases Latest Single 'The Harder I Try'
Arlo McKinley Releases Turbulent New Single 'Back Home'
As one of the first songs he wrote for his most meditative and cinematic collection of music to date, 'Back Home' features Logan Halstead on accompanying vocals, and finds the Cincinnati-based McKinley reckoning with a life in limbo. Opening with allusions to past addictions and friends he has lost to similarly devastating demons, McKinley's warm, oaky voice and unflinching honesty offer a reflection on the grief that coexists with the places and people he loves most.
Najjah Calibur "I'm Good" music video is out now & announced that he will be the official host for Concacaf Nations League tournament
Toronto, May 25 , 2022, "I'm from a place where you can truly feel free," sings Najjah Calibur on the first verse of "I'm Good," his high-energy, club-ready new single. He means a mental space — a state of being and a way of life characterized by exuberance, creativity, and joy. But he's also referring to a place on the map. Najjah Calibur represents Toronto, Ontario, a city that's increasingly central to international popular culture. Canada's largest metro has certainly produced its share of megastars. But Toronto has also become a magnet for leftfield pop, R&B, and electronic music innovators, and it's quickly gaining a reputation as a city where sonic explorers of all kinds are welcome. If you're a musician, a dancer, a performer, a creative entrepreneur, or just a fan of contemporary arts, Toronto is indeed a place to feel free.
Fresh drop 'Why Do I' – new single from forthcoming album
'Raise Hell' – the forthcoming new album from London punk band Fresh – resolves with our protagonist breaking free of a toxic relationship, joyously riding into the sunset singing doo-wops. It's the first time on the album that the inner conflict settles, and contentment takes precedence. The band have shared the album's closing track 'Why Do I' as a single today, with their new full-length set to hit virtual shelves on 1st July via Specialist Subject.
TAKING BALFOUR Release New Single "The Watcher and The Witness"
"The Watcher and The Witness" is the dynamic new single from Ontario based progressive rock outfit, TAKING BALFOUR. Intricate catchy riffs, thrilling instrumental layers and soaring vocals combine to deliver a high-octane release.
Professional Baseball Player and Rising Country Music Artist Bryan Ruby Releases New Single "Left Field"
Professional baseball player and rising country music artist Bryan Ruby has announced the release of his new single, "Left Field," a song co-written by Andrew Capra, Chad Sellers and Bryan Ruby. "Left Field" is an energetic celebration of life's unexpected moments, the "curveballs" that not only take us by surprise, but end up heavily impacting our lives. 100% of the single's proceeds will go to Bryan's charity, Proud To Be in Baseball.
US-Based House Producer jackLNDN Unveils Tempting 'Bad Decisions' Single [FFO: Ben Bohmer, Jan Blomqvist, and Yotto]
The producer performed 2 North American Tours with Goldfish and The Funk Hunters, and has earned over 60 million plays across streaming platforms.
Metal Powerhouse LIVING WRECKAGE Unveils New Single and Video for "Endless War"
Debut album from members of Anthrax, Shadows Fall, Let Us Prey announced for Sept. 23rd.
LIVING WRECKAGE – a new powerhouse of metal musicians comprised of vocalist Jeff Gard (Death Ray Vision), guitarists Jon Donais (Anthrax, Shadows Fall) and Matt LeBreton (Downpour), bassist Matt Bachand (Shadows Fall, Act of Defiance) and drummer Jon Morency (Let Us Prey) – have unleashed a new video for the brand new single, "Endless War," from their forthcoming and highly anticipated full-length album.
Keeper E. premieres new video for "I Can Do It"
The video, directed by Keeper E. (aka Adelle Elwood), comes nearly a month after the release of thank u and please and don't go, the latest record from the Halifax art-pop wunderkind that has garnered praise from outlets such as Exclaim!, and The Coast, and has generated chart positions on CBC Music's Top 20 and CBC Radio 3's Top 10.
Michael Monroe releases new single 'Everybody's Nobody'
Michael Monroe releases the anthemic new single, 'Everybody's Nobody', taken from the upcoming album, I Live Too Fast To Die Young, set for release via Silver Lining Music on June 10th, 2022.
"It's a tongue-in-cheek tale about letting go of the 'good old days' and finding the things that make you happy here and now" offers Monroe on the new single. "A lot of artists in our position seem content to bask in the glow of nostalgia instead of striving to move forward. And since they never 'made it big', they'd rather claim that they never really wanted to."
Power Metal Dwarves WIND ROSE Reveal "Fellows Of The Hammer" Lyric Video
This Friday, dwarven power metal unit WIND ROSE is set to release their highly anticipated new album, Warfront, via Napalm Records! After the success of their 2019 album Wintersaga, WIND ROSE are ready to deliver 10 new mighty anthems fresh from the forge!
Fighting their way through heroic battles with stomping riffs and a victorious hook on the new single "Fellows Of The Hammer", WIND ROSE prove themselves to be one of the finest bands in power metal with well over 30 million streams on Spotify alone and another 30 million on YouTube for their last album Wintersaga!