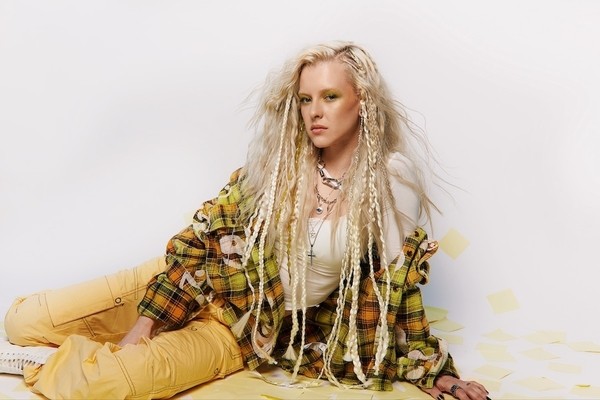 @skopemag news – monday – june 6, 2022 @ 2 pm est
@skopemag HQ – http://smarturl.it/skope
Martin Courtney (Real Estate) Shares "Sailboat" | New Album 'Magic Sign' Out June 24
On June 24, Martin Courtney, the front man and singer of indie rock staples Real Estate, will be releasing Magic Sign, the follow up to his solo debut, Many Moons (2015). Today, Martin offers a second glimpse at the album to come with "Sailboat," a charged-up and chugging attempt at overcoming despair with gratitude.
FORMER MEMBER OF BLUE ÖYSTER CULT JOE BOUCHARD DROPS HIS BRAND NEW ALBUM AMERICAN ROCKER.
Joe Bouchard is best known as a former member of Blue Öyster Cult. The original lineup sold millions of albums for Columbia Records, with such classic songs as "(Don't Fear) the Reaper" and the #1 hit on the Billboard Mainstream Rock chart "Burning for You." He contributed to songwriting and lead vocals on some of their greatest songs, such as "Hot Rails to Hell."
Bouchard releases his brand new album American Rocker, and drops a new lyric video for the haunting track "Deadly Kisses." Joe had this to say about the song, "'Deadly Kisses' is a song of young love and how it traps you. I sat down in a music room at a private boarding school and played a few odd chords. The opening lines and melody just came out."
PHONY Announces New LP 'AT SOME POINT YOU STOP,' Shares First Single/Video "SUMMER'S COLD" via Brooklyn Vegan, Supporting Joyce Manor on August Tour Dates
PHONY—the moniker of Los Angeles-based Neil Berthier—today announced his new album AT SOME POINT YOU STOP will be released on July 29th, 2022, via the band's own PHONY INDUSTRIES label in partnership with Joyful Noise Recordings / Secretly Distribution. A preview of the album's lush, muscular sonics also arrives today in lead single "SUMMER'S COLD," which packs a polished but crushing punch. "A lot of this record is about the idea of memory being fleeting, yet also being a defining pillar in all walks of life," explains Berthier, who grapples with the loss of his father to dementia on this release. "I had the riff for this song for years. There's an old guitar in my mom's house that's never in tune and I'll just pick it up when I'm visiting to see what comes out. Somehow I always get something from it. It feels magic. This song was really how I tried to deal with my father's passing as well as the other tumult the world was dealing with for the past few years."
Hear Lydia Luce's Delicate Plea For The Planet's Future In "Matter of Time"
It's no secret that an artist's surroundings directly influence their output, but in the case of Lydia Luce's new single "Matter of Time," it isn't so much about the beautiful nature in which the song was written. Moreso, Luce's ethereal tune focuses on what might become of her Eden with the upward trend of wildfires and climate change. Written during her time as an artist in residence on Orcas Island off the coast of Washington—only a couple of months after a series of devastating heatwaves in the Pacific Northwest—it was greatly apparent to Luce that her refuge was threatened.
ICYMI: TRAV RELEASES "CAIN" OFFICIAL MUSIC VIDEO
"Cain" finds the Jamaica, Queens-born artist in his element, displaying his signature melodic style. The mind-bending music video calls on the city of dreams to act as a background as Trav is backed by a close circle, including a cameo from his fellow East-coast confidant Meek Mill.
New Video: Moonshade (Portugal) – Everlasting Horizons – (Melodic Extreme Metal)
The band's sophmore album 'As We Set The Skies Ablaze', will be released on July 22nd, 2022. After the first single 'Epitaph', the band will release the second single from this album, titled 'Blood Of The Titans' on May 6th.
Out Now: Post pop-punk band Dear Spring share new EP 'Moments' (RIYL: Thrice, Youth Fountain)
TORN BETWEEN TWO WORLDS (Featuring Sarah Jezebel Deva and Chris Rehn) Release New Video And Debut EP
Symphonic metal band TORN BETWEEN TWO WORLDS have released their debut EP As If We Never Existed today. The enthralling pairing were once known as ANGTORIA and consist of Sarah Jezebel Deva and Chris Rehn (DREAMSTATE, TAKIDA).
Exclusive Premiere: The New Single and Music Video "The Woman That Never Was" from TORN BETWEEN TWO WORLDS
Favvkes Shares Nostalgic Anthem "What You Said"
Fed up with a relationship, "What You Said" is a nostalgic pop-punk anthem produced by Mike Tompa (Silverstein, Cindë, Deadwinter). It's about all of the things that weigh you down when you're putting so much energy into making it work when it just doesn't anymore, and having a hard time accepting that.
Rosie Thorne (Members Of Mannequin P) Debut New Alt-Pop Music Video
Rosie Thorne is the side project of Marisa "Missy" Dabice (she/her) and Max Steen (she/her) of Philadelphia band, Mannequin Pussy. Trading in their thrashing punk-leaning sound for alt-pop teeming with glittery synths and luxurious layers, they create a lush soundscape sonically distinct from MP. Today, they share a new single and romantic music video "You're My Future," starring a real life nonbinary trans couple who are also part of the Deaf and CODA (Child of a Deaf Adult) communities.
ANDREW COMBS — Announces New Album 'Sundays' || Shares First Single "(God)less"
Recorded entirely in mono, the album was collaboratively produced by Combs and Jordan Lehning (Kacey Musgraves, Lucie Silvas, Willie Nelson) with additional arrangements from Dominic Billett (Julia Jacklin, Rhiannon Giddens). Combs has shared the album's first single "(God)less," a track equally existential as it is optimistic about the sanctity of the human experience. The song comes alongside a music video directed by Austin Leih, exploring the creepy-crawly and glowing underside of a forest's topsoil.
Sharon Silva Shares New Single "Scorekeeper," On Tour This Month Inc. Dates with David Ramirez
Sharon Silva today released a soaring new single, "Scorekeeper." Anchored by glistening piano lines, cadent drums, and her dulcet vocals, the Ryan Pollie-produced song is a lively depiction of wrestling with one's own best judgment. "I wrote 'Scorekeeper' on a walk through my neighborhood, thinking about how to take responsibility for my own emotions," Silva explains. "It's not easy to explain how you feel when you're overstimulated, and I think this song helped me scratch the surface of how to take a beat, on my own, and organize my thoughts." The song follows last summer's release of her debut solo single "Spitting Image," produced by Marshall Vore (Phoebe Bridgers) and featuring vocals from Jake Bellows (Neva Dinova).
FONTAINES D.C. RELEASE "ROMAN HOLIDAY" VIDEO // FALL US TOUR ANNOUNCED
Équipe de Foot | Geranium
Psychedelic Baby Magazine is premiering today "Geranium", the third studio album by french indie-rock duo Équipe de Foot. The album will be available worldwide on June 10, 2022 in CD, LP and all Digital formats.
Blak Madeen Revisit And Restore With "Amongst The Living Dead" Album FT. Smif-N-Wessun, Edo.G, Zumbi, Locksmith, Reef The Lost Cauze And More
Blak Madeen (Al-J & Yusuf Abdul-Mateen) return with an interesting balance of brand new material and songs in the archives with their new album Amongst The Living Dead. The eleven track project has significant features from Smif-N-Wessun, Edo.G, Reef The Lost Cauze, Zumbi Of Zion I, Locksmith & The Impossebulls along with production from C-Doc, Khrome, Zpu-Zilla, Threepeeoh & Miestro Da Semi-Conductor. "The title refers to death, which is inevitable, but it's also about life, and trying to make the best of it while we're here" says Yusuf. The leading video Cursed FT. Edo. G directed by Myster DL has a Roxbury, MA royalty feel including shots at the house of Malcom X on Dale St. "There's no Blak Madeen without Edo. G" says Al-J. Check it out now on YouTube and your preferred digital streaming provider via *SpitSLAM Record Label Group*.