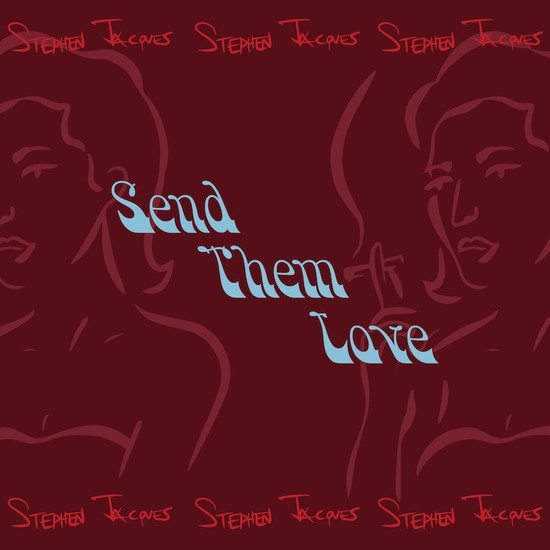 Listening to Stephen Jacques's new single "Symphony of Freaks" from his new album, "Send Them Love", was a pleasant and classic country music experience. There's a nice blend of recognizable instruments in the arrangement that are not out of place in the genre. Also the Vocals are playful and full of good vibes. I appreciated Stephen Jacques approach to alternative rock with country overtones.
STREAMING: (Soundcloud)
https://soundcloud.com/stephen-jacques-429639698/symphony-of-freaks
Stephen Jacques has a unique collage of sounds in "Symphony of Freaks" despite each individual sound being wholly familiar. The vocals are layered with a full voice and a falsetto doubled infrequently. The sporadic nature of the vocals and lyrics give the song a personality befitting the title. Within the instrumentation the rhythm section keeps it in the pocket with no frills or playing outside, which allows more of the melodic and harmonic instruments to have more reach. The violin and main guitar are the most expressive instruments having many solos, interludes and licks thrown in the song throughout. Particularly the guitar seems almost banjo like in it's timbre and range which is a treat for the ears.
For the debut single "Symphony of Freaks" there's nothing but positive vibes radiating from the entire collaborative effort of the production. While being a rather short song it has the benefit of not overstaying it's welcome for a casual listen on the radio. while also having a distinct flavor to instantly be recognizable. Stephen Jacques has a solid and enjoyable single in "Symphony of Freaks" that is sure to delight his audience and reel in some newcomers as well that encounter it along side the rest of his work on the album "Send Them Love".