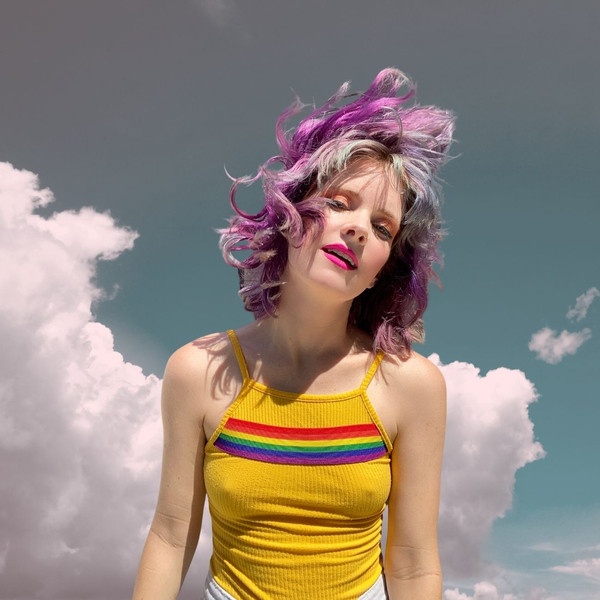 @skopemag news – friday – june 3, 2022 @ 11 pm est
@skopemag HQ – http://smarturl.it/skope
Singer-Songwriter Andrea Magee Releases Dynamic New Single "Normal People"
Americana singer-songwriter Andrea Magee has released her dynamic and driving new single "Normal People," available on all streaming platforms. "Normal People" is a song about an awakening within — being reborn in our own way In the face of the pressures and expectations of society. The song serves as a reminder to find your inner voice and trust that YOU are enough. "Normal People" is the second release from Andrea Magee's forthcoming full-length album "Belfast Girl," due out September 2022.
CHRISTIAN FRENCH RELEASES "GOLDEN YEARS" MUSIC VIDEO
Lakeyah Unleashes New Single & Music Video "Mind Yo Business" feat. Latto !!!
Lakeyah speaks on collaborating with Latto sharing, "I got the chance to collab with one of my favorite new era rap girls! Both the song and the video are fire. I can't wait for everyone to hear "Mind Yo Business.""
LOUS AND THE YAKUZA RELEASES VIDEO FOR NEW TRACK "MONSTERS"
LA's Fatal Jamz shares new synthpop-tinged single "Taste The Rain"
Its dancehall pulse and soaring hook showcase an elevated return to the group's signature "pleasure wave" sound, filled with haunted longing. With it's high drama and poised elegance, the track effortlessly evokes the era of George Micheal, Sade, and the Eurythmics, hinting at what's to come from the band later in 2022 and into next year. Lead singer Marion Belle and company are back to claim the mantle as one of their generation's most seminal, yet still best kept secrets.
Edmonton Electro-Pop Musician Robin Cisek Releases New Single + Video ZEUS
Edmonton-based Métis electro-pop musician Robin Cisek is excited to announce the release of her new single and video 'Zeus', which is out today on all digital streaming platforms. Watch the video here.
Produced by JUNO-Award winning producers Brad Simons and Brandon Unis, 'Zeus' is Robin's first release since her acclaimed debut album Delicate Minds in June 2021.
For Skope: DØBER presents bold house-influenced single "Somebody" off forthcoming EP (out now on Protocol Rec.)
Ural Thomas and The Pain Share New Album, 'Dancing Dimensions' || Out Now on Bella Union / PIAS
Today, Ural Thomas And The Pain share their highly-anticipated LP, Dancing Dimensions out on Bella Union/ [PIAS]. Ural Thomas And The Pain previously shared the tracks "Dancing Dimensions", "Do You Remember The Times We Had?", "Gimme Some Ice Cream," and "Promises" from the album, which gave a small peak into the glorious body of work to come. Dancing Dimensions is a soulful piece of art that doesn't take itself too seriously — evidenced through Ural's dynamic personality and his kitschy videos, Dancing Dimensions is the epitome of a heart-fulfilling listen.
ARIN RAY RELEASES SECOND ALBUM 'HELLO POISON'
After wooing the R&B world with his emphatic debut effort Platinum Fire, Arin Ray looks to shake the genre again with his sophomore album Hello Poison. The 15-track celebration thrives in its decadence: live instrumentation, woozy wordplay, and buttery vocals from Arin. The album features both of the breakout talent's acclaimed recent singles, the D-Smoke collaboration "The Mood," praised by Rated R&B for its "infectious chorus" and Ray's "honeyed vocals…over the silky production," and "Gold," which Billboard called "a lush, romantic ode." The album also finds Arin head-to-head with some of R&B's preeminent stars, including Ty Dolla $ign ("Nothing's Forever"), Ari Lennox ("What It Is"), and Blxst ("Bad Idea"). Arin also sneaks in a treat for R&B purists by tapping Brandy on background vocals for his stirring record "Storm."
THE SECOND AFTER share thrilling skate-punk single & lyric video "You'll Never Make It (Like A Virus)"
Pop-punk group The Second After proudly bring forth their new meaningful single "You'll Never Make It (Like A Virus)" today. Hinted at by the name, the song was written and recorded shortly before the pandemic as the news of Covid first started to rise in the media. It was a very intense experience for the guys being far away from home as the world and the pandemic approached, questioning the future of live music and their careers in music. The uncertainty and fear that lied within the beginnings of the pandemic is a topic the entire world is able to easily grasp, as we desperately tried to understand the significance oof this "new normal".
Danny Olson and Highlnd Unite on Life-Affirming Melodic Bass Collab "Not Letting Go" ft. Micah Martin for Lost In Dreams – Out Now
The classically trained musician/composer/film scorer Danny Olson is returning to the label after dishing out 3 singles on Lost In Dreams last year. He's connecting with another regular fixture from the imprint, fellow Angeleno Highlnd, as well as esteemed singer-songwriter Micah Martin on their new melodic bass anthem "Not Letting Go." It's a stunning rock-tinged dance record about seizing the moment, with a message about grabbing the bull by its horns and refusing to let go.
Artist: Danny Olson & Highlnd
Title: Not Letting Go
Label: Lost In Dreams
Genre: Dance / Electropop
Release Date: June 3
New Single from stevexcooper ft Rothstein
stevexcooper has garnered acclaim from the likes of Wonderland Magazine. He has also previously co-produced London's ATO (MCMXCV) alongside platinum artist EDEN, which garnered on-air support from pop star Tom Grennan and multiple BBC Radio 1 DJs.
Kelly Lang Releases New Single "Midnight Train To Georgia"
Nationally acclaimed singer/songwriter Kelly Lang has released her version of "Midnight Train To Georgia," as her latest single off her upcoming project "Old Soul II," sponsored by Springer Mountain Farms. Originally performed by Gladys Knight & The Pips, Lang's beautiful vocals soar on the soulful song. The lyric video depicts the storyline through unfolding clips starting from the L.A. skyline, to the train windows, and ending at the "Welcome to Georgia," road sign. Lang's emotion perfectly captures the lyrics, delivering a sweet yet powerful tune. "Midnight Train to Georgia" was premiered by Guitar Girl Magazine and is available to download and stream on all digital platforms now, with the lyric video premiered by Cowboys & Indians!
Music Premiere: Kelly Lang releases Official Music Video for "Midnight Train to Georgia"
Modern Metal Outfit BAD RESCUE Release Video For "A Dream"
Modern Metal outfit BAD RESCUE have released their genre defying track "A Dream". as a video The industrial influence, rap infused heavy rock/metal ensemble has continually pushed the boundaries of metal with each single they have released thus far.
The band comments: "Bad Rescue invite you to party in the deepest darkness of their minds. A mournful musical corridor that leads to the paradise of joyful lust. Uninhibited and crazy, "A Dream" is a musical scenario that comes out of a festive and unhealthy imagination where the dead wake up to go clubbing in Garrix style. Even death does not prevent people from dancing!"
DAMPF Release Debut Album 'The Arrival' – Out Today!
Following the release of DAMPF's singles "The Other Side" and "Who Am I?", which both received overwhelming response across the globe, DAMPF's amazing debut album The Arrival continues and reveals the whole first chapter of the DAMPF saga with massive choruses, epic guitar riffs and tales from the other side.
A.M. Boys Share 'Distance Decay' LP via Northern Transmissions | NYC Release Show on 6/9 | Debut LP Out Today via All DSPS
Today, experimental electronic duo A.M. Boys (John Blonde and Chris Moore) share their long-awaited debut album, Distance Decay, via all DSPS.
Distance Decay, the shimmering debut album from American electronic duo A.M. Boys, focuses on an intimate and minimal approach to instrumentation. The album's ten original songs juxtapose rippling rhythms with melodic synth lines and ethereal vocals.
PRIDE anthem, shimmery sunny pop
"After spending most of the last two years at home, I really started to feel my insecurities and self-doubts come back when I started to socialize again. But now, I finally feel ready to get back out there and explore and have FUN.
Pride month is about community and celebration. I'm releasing this song now because I want to inspire folks to let go and live in the moment, especially anyone who is still feeling the weight of the world around them. You deserve moments of absolute joy.