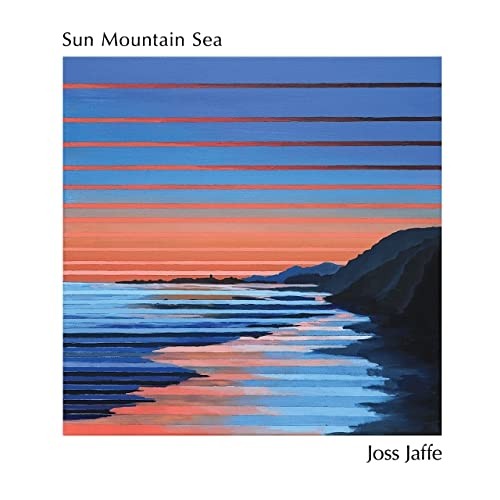 What an exhilarating listen this was from beginning to end as Joss Jaffe truly brings you into his world of 'Sun Mountain Sea'. Joss Jaffe's music has a way of uniting people through a universal sound that is inviting and positive in nature. The new album from Joss Jaffe is a real gem and so enjoyable to listen to, so sit back, relax and enjoy 'Sun Mountain Sea'.
With 10 tracks on this record, each composition has its own identity and personal touch and Joss Jaffe truly knows how to pen a fine song. The album kicks off with a phenomenal groove on "Sun To Shine (Featuring Dave Stringer)" and also includes an uplifting hook, insightful lyrics and catchy beat. Next is "Inner Way (Featuring DJ Taz Rashid)" and brace yourself for an infectious vibe that immediately pulls you in. Track three, "Energy Field", is bursting with energetic notes that are all bright 'n' airy. Listeners will consume this flavorful concoction of noise in all its glory because this "Energy Field" is strong. The audience will have some surefire fun on "Love From Way Out" where a smooth flow and snappy beat will grab your undivided attention. Track five, "Make It Right", highlights Joss Jaffe as a top-notch singer/songwriter & performer where he provides a rock-solid delivery overall and is simply makin' it all right! Prepare to have majestic waves swimming through your ears on "Between The Mountains And The Sea" where a calming stream of music is continuously flowing. Track seven, "Want You", is Poptastic and "Reverie" is full of soothing notes. Get ready to bask in the great "Weather" where the scene is mostly sunny and warm with a nice breeze. There isn't a rain cloud in sight on "Weather", so the perfect forecast is in place. Joss Jaffe ends on a high note with "Reminisce" where it's all about the memories while reflecting on life and all of its journeys.
Joss Jaffe is an accomplished producer and composer and his work has been featured in LA Yoga Magazine, No Depression, Vents, Top Shelf, the UK's Om Magazine, Yoga Journal and other well-established publications. With international appeal and a deep love for music, Joss Jaffe connects with many people from all walks of life. 'Sun Mountain Sea' will allow you to get lost for a minute in a world full of tranquility and creativity. Joss Jaffe has just the right medicine for your listening needs and 'Sun Mountain Sea' simply satisfies the soul.
https://www.jossjaffe.com/home
https://open.spotify.com/artist/2Nj9Ni0ML57eyiursEE5xx?si=4cDzXn8ZTpCxypTNw126kQ&nd=1
https://www.facebook.com/jossjaffemusic
https://www.instagram.com/jossjaffe/
By Jimmy Rae