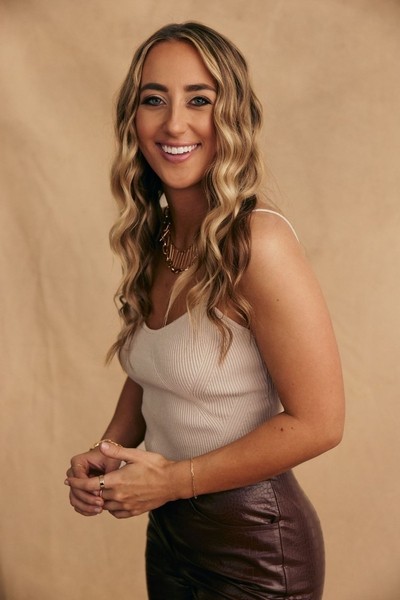 @skopemag news – tuesday – may 31, 2022 @ 10 pm est
@skopemag HQ – http://smarturl.it/skope
The Villa blend explosive modern rock and post-hardcore on new single "Bad For Me"
Today, Atlanta, GA-based band The Villa return with the release of their explosive new single "Bad For Me". The song serves as the first track from their upcoming EP, Savior Self, set for release on July 22nd via Velocity Records. On "Bad For Me", the band blends active rock, pop, and moments of post-hardcore to create an enticingly catchy song. Lyrically, the track centers around breaking addictive feelings and bad habits. The video for "Bad For Me" finds the band performing in a cave, highlighting the dark undertones of the track.
Gothic Rock Trailblazers ROSETTA STONE Open Their Vault To Release A Collection Of Early Demos & Vintage Recordings!
UK goth rock icons Rosetta Stone are still recording and releasing new material an astounding 30+ years after their founding in the late '80s, making them one of the longest running acts of the much-heralded late-'80s, early-'90s second wave of gothic music. Recently, the band released an epic 8CD collection of their entire set of studio recordings plus rarities, entitled Anthology 1988-2012, but now the band has dug even deeper into their vault to reveal a treasure trove of fantastic early recordings that showcase the group's furtive beginnings!
Demos And Rare Tracks 1987-1989 is a collection of vintage recordings, some which RS mainmen Porl King and Karl North made prior to the band's official debut release, 1989's Darkness And Light, including one that even features a female vocalist. Several of these tracks were recorded on the much-loved Tascam 4-track recording machine and capture the band's remarkably precise creative process as well as their ambitious DIY spirit! Just check out the driving, catchy song "Relentless," which has been released as a single to all digital platforms.
JUNO Award-Nominees Durham County Poets Are "Back at the Groove Shack," Leading the Soulful Way 'Out of the Woods' with New Album & Single
Shooks release new single + music video "O2" [Out Today]
Nordic indie-folk duo Tuomo & Markus announce new album, share "Wishful Information"
Fresh after playing Wilco's Solid Sound Festival this past weekend, acclaimed Nordic indie folk duo Tuomo & Markus have announced the long-awaited release of their exhilarating and evocative new album, Game Changing, arriving on Friday, October 14.
Train Unveils Retro Music Video For New Single "Cleopatra" Featuring Sofia Reyes
LGBTQ+ synth punk duo horror of the 90's
The two are apart of the LGBTQ+ community with drummer/vocalist Bentley being trans and vocalist/synth player Kalen identifying as queer. They have performed over a thousand shows and pride their live shows as safe spaces for all genders and people of all sexualities.
Payroll Giovanni "Back 2 The Ba$ics" Video Out Now
MATT TAYLOR shares shimmering new video for pop banger 'End Like This'
Today, MATT TAYLOR shares his shimmering new video for his latest single 'End Like This', taken from his stunning sophomore EP, 'April 13th', which came out earlier this month.
Ashley Cooke Makes Captivating Debut at Country Radio with "Never Til Now"
Breakthrough Country artist and recent Big Loud Records / Back Blocks Music signee Ashley Cooke makes her debut at Country radio with "Never Til Now" alongside BMLG Records Country megastar Brett Young today, (5/31). The track with "love in every note" (MusicRow) penned by Cooke and Matt Roy is now spinning on Country radio playlists nationwide, coming in with 35 first week stations as this week's most added.
New Promo: Likheim – Alt Skal Svinne Hen… – (Norwegian Black Metal)
Underground Kvlt Records will let loose the chilling storm of Alt Skal Svinne Hen… on May 30th and Likheim will descend upon the world like the wild hunt, reaping and reaving, a whirlwind of bitter blades. And before the wounds have healed, as the leaves start to fall, Likheim will return with a new label and a full-length album. There will be no respite now this demon has been freed.