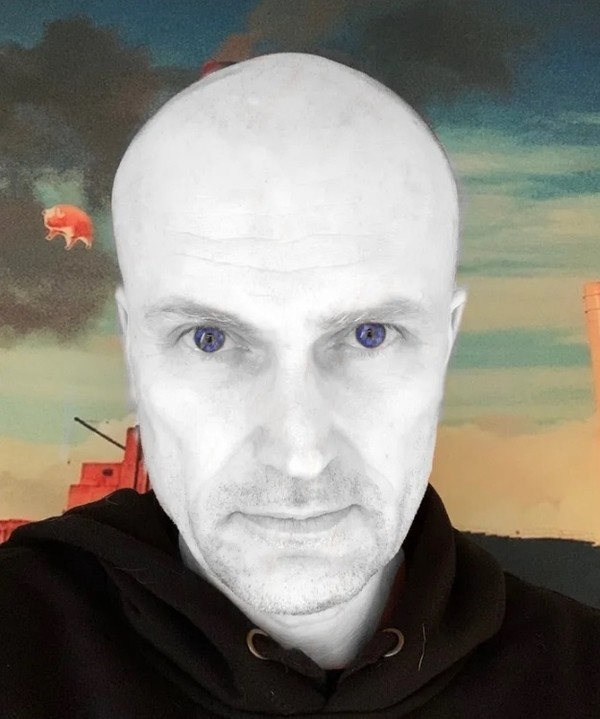 @skopemag news – sunday – may 29, 2022 @ 8 am est
@skopemag HQ – http://smarturl.it/skope
Track Out Today from Fox Fagan
The track's creative process was spontaneous and meditative. "I remember going and picking up this strat my bandmate Pelle Hillstrom had left behind," Fox says. "I had some pedals set up and went straight into the amp that was already miced up. I just hit this chord and this rhythm and it just felt so satisfying and kind of meditative in a way. So I thought I'd better record it. Then I just didn't stop."
3x JUNO Nominees / 4x CFMA Winning Canadian Global Music Supergroup Sultans of String Unleash "Hurricane"
Finnish-African Group Maajo Due To Release New Song "Better Days" on Friday with Wonder Wheel Recordings
Finnish-African group Maajo makes their debut on Brooklyn's Wonderwheel Recordings with "Better Days," an old school, upbeat disco cut with nods to Balearic, reggae and funk. Featuring the soulful voices of two new band members, Mauritian drummer-vocalist Gilbert K and Zambian singer Waina, "Better Days" pays homage to 70s African and Caribbean Disco. Fusing a dance-floor-ready beat with live horn arrangements and uplifting vocals, the track is both ready for the club or a Sunday morning session. In addition to English, the lyrics are sung in the vocalists' native Creole and Nyanja; the "Kumba" chant pleads for the strength to get through the bad times.
'SEX PISTOLS: THE ORIGINAL RECORDINGS' – OUT TODAY!
For the first time in over 20 years, 20 of the Sex Pistol's recordings from 1976 to 1978 are collected together to tell the story of one of the world's most influential and extraordinary bands.
10,000 Years surprise-release third single from upcoming new album!
In a deadly storm of stonermetal mayhem 10,000 Years third and final single from their new album "III", "Megafauna", sees the Albatross-crew face the perils of a valley where time's stood still for two million years. Or has time moved backwards?
This blistering new track will be sure to tide all disciples of the riff over well until "III" is unleashed upon the world on June 24th.
"Megafauna" will be released digitally on Bandcamp and the usual streaming services, featuring new, exclusive artwork by longtime collaborators Negative Crypt Artwork.
TORCHLIGHT PARADE Release Title Track From Upcoming Release "Never Laugh When a Hearse Rolls By"
St. Louis Heavy Metal band Torchlight Parade are pleased to announce that they will release their upcoming album "Never Laugh When A Horse Rolls By" on June 6 2022. The album will be released on both CD and digital formats. The band features guest musician Teddy Andreadis (Guns-n-Roses, Alice Cooper) on keyboards and a guest appearance from Sam Bam Koltun of Faster Pussycat.
SPINALL x Asake – "PALAZZO"
German band Screaming Bones releases 'It'll Come in Time', album brings elements of stoner, psychedelic rock and Krautrock
The German band Screaming Bones presents their newest studio work, the album entitled "It'll All Come in Time". With a strong sound, which mixes elements of Stoner, Psychedelic Rock and Krautrock, the work delivers 7 songs with amazing quality, with all the elements that can please fans of the styles mentioned above. The album, which has among its highlights songs like "Eve" and the epic "Journey through your inner Cosmos, Pt.1", is now available for listening on the main streaming platforms.
Music Submission: David Alex-Barton
David Alex-Barton is a singer/songwriter/guitarist/producer from New England and is now based in Nashville, TN. David is currently working with Shake 'Em Up Music. As a teenager in the 1980's David was the founding member, songwriter, vocalist, guitarist of Boston's legendary power pop punk band The Outlets. David's song "Knock Me Down" was later covered by the Drop Kick Murphy's. David signed a publishing deal with Warner/Chappell in the 1990's and has had several songs placed in film and tv: "Hard Promises" (William Petersen and Sissy Spacek), "The River King" (Edward Burns), "The Hallow" (Alan Archibold), AMC's "Halt And Catch Fire", CW's "The Carrie Diaries", Netflix "GLOW". David has toured the New England area for several years as the vocalist/guitarist/songwriter for the country rock band Tattoo Cowboy.
Yeah, Sick!: Released Second Single/Video "John Wick's Dog' from Upcoming Album 'Set to Devour Us All'
Fresh off the release of their first single 'Living Hamburger', Victoria hardcore/metal duo YEAH, SICK! are hitting us with another single and music video from their debut album 'Set to Devour Us All'. 'John Wick's Dog', inspired by singer Liam (Frosty) Frost-Camilleri's love for the Keanu Reeves, offers another side of the band's sound.
KENI REVEALS PLAYFUL NEW OFFERING ' BEV HILLZ'// WATCH HERE
Today, LA based newcomer Keni makes her stunning return in the reveal of striking new offering, 'Bev Hillz'. A stirring indie-pop cut, the track serves as a standout showcase of the breathy vocals and off-kilter songwriting that has seen Keni pick up widescale acclaim from areas such as PAPER, Coup De Main, Wonderland, CLASH and more over the past months. She is set to move towards the release of her first EP, with ' Bev Hillz' being the first taste of that. A kooky homage to her heroes Weezer, the track arrives with tongue-in-cheek video.