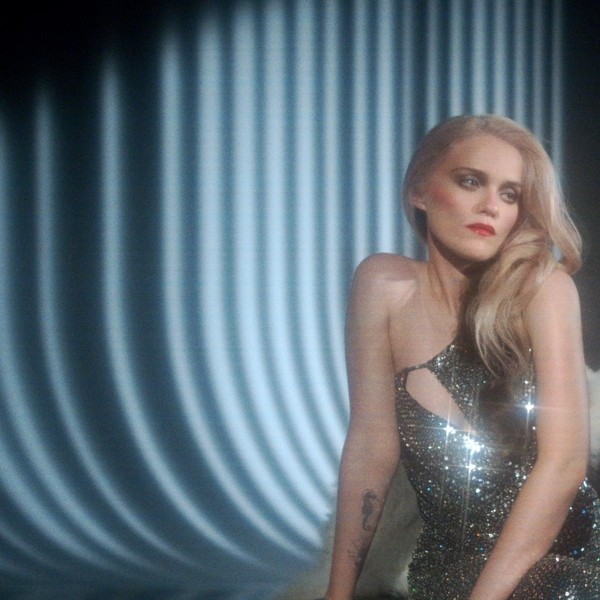 @skopemag news – thursday – may 26, 2022 @ 7 am est
@skopemag HQ – http://smarturl.it/skope
The North Coast Band Share "Ohio In The Distance" Ahead of Debut LP
While living and recording in Guelph, Ontario, brothers Connor and Duncan Ivany have been pursuing full-time careers in organic farming and conservation, both with a strong passion for the environment. They have been creating, recording and performing Indie-folk-rock music which has been inspired by the likes of: Bahamas, Bruce Springsteen, Zac Brown Band and Blue Rodeo.
The North Coast Band is trying to elicit the listeners into the feeling of adventure and folklore. With "Ohio In The Distance," The North Coast Band try to embrace Canadiana storytelling and want listeners to hear a full sound to accompany it to give it the feel of a tall tale.
Studio D'lux Releases New Single "Ain't Good Enough" (Feat. Bill Champlin) + Official Music Video
ELIS NOA Announce I Was Just About To Leave LP [FFO: Billie Eilish, Lana Del Rey, Jordan Rakei, Jacob Banks]
Uji Shares "Kinto" Single + Video via Wonderland | 'TIMEBEING' LP Due October 21 via ZZK Records
Today, Argentinian electronic music producer Uji shares "Kinto," the second single off his forthcoming album, TIMEBEING, due October 21 via ZZK Records. The track comes alongside an accompanying music video, part of the record's 8-part film, directed by Jazmin Calvarami.
Finnish Artist/Comedian, The Mattoid, Returns After a 14 Year Hiatus
Olmo shares his mighty new single 'Whatever Works'
Today Olmo shares his stellar new single 'Whatever Works' ahead of his upcoming album 'The Trunk' due for release on the 10th of June.
Katy J Pearson Shares New Single "Alligator" || Out on Heavenly Recordings / PIAS
The accompanying video, directed by Edie Lawrence, features an eclectic cameo list including Paul McGann (reprising a somewhat familiar character from Withnail & I) and Tom Gould (of the band Pottery).
BEHOLD! THE MONOLITH: new video "Psychlopean Dread" available
Says the band: "Psychlopean Dread is the second track from our upcoming album and another Cosmic Horror-themed song. It's one of those songs that started with a simple riff in the rehearsal room and came together pretty quickly. It's also the first song that was started and finished when we returned to a power trio format with our bassist Menno fronting the band. The video was produced and edited by our friend Collyn McCoy from the band Circle of Sighs."
Experience the Devastating Doom of BEHOLD! THE MONOLITH "Psychlopean Dread"
Watch annonXL's "WAY DOWN" Official Video For Their New Single and Contribution to the Hardly Art Singles Series
Courting Announce Debut Album 'Guitar Music' || New Track "Loaded" Out Now on PIAS
Today, Liverpool four-piece Courting return with details of their much-anticipated debut album Guitar Music, which is due out September 23 via [PIAS]. To mark the announcement the band will also share the official video tomorrow morning for their new single titled "Loaded," which follows the release of last month's critically acclaimed track "Tennis".
BYE BYE TSUNAMI: PopMatters Premieres Eponymous Video From Copenhagen-Based Experimental Metal/Pop Outfit; Debut Record Out Now On Nefarious Industries
Recorded in Copenhagen in September 2020, BYE BYE TSUNAMI's debut EP sees the core trio – Lorenzo Colocci (flute, flaubosax, electronics), Søren Høi (drums), and Uldis Vitols (bass) – joined by guest vocalist Praytell, the record mixed by Marco Colocci and completed with art by Nathan L.
Theo Tams Shares Official "FBG" Music Video
Featuring the classic flow of rapper Karma Rivera, "FBG" and Trilogy III as a whole represent an unapologetic and bold stride forward in Tams' career, asserting his confidence as an artist and songwriter.
Louisville's The Homies Get Hype Like Williams in "Shake" Video
ALAN PARSONS ANNOUNCES NEW STUDIO ALBUM 'FROM THE NEW WORLD'
Frontiers Music Srl is proud to announce the release of the upcoming new studio album, From The New World, by the legendary Alan Parsons on July 15, 2022. Fans can get their first preview of the new album with the release of the single and music video, 'Uroboros' which features vocalist/guitarist Tommy Shaw of STYX.
Alice Boman Announces New Album 'The Space Between' || Shares Single "Night and Day" on Play It Again Sam
Web3 Platform Tamago Secures $1M in Seed Round, Adds Partnerships w/ Felix Da Housecat, Paramida, Turbo Records, and more
Today, Web3 decentralized audio streaming platform Tamago announced their seed round raise, which reached $1M in funding via Block0, Move Capital, Daedalus, Human Guild, and Big Brain Holdings. The platform, which launched in March of this year, is nearing 1000 tracks on platform with over 700 users and 45,000 minutes of streamed content thus far. Additionally, Tamago announced a trove of exclusive NFTs and music drops coming to the platform this summer, including exclusive content from the likes of Felix Da Housecat, Paramida, Tiga, Deep Aztec, and Rose Bonica.
Superorganism release new single "On & On" – 2nd LP out July 15
As the release of Superorganism's second album World Wide Pop moves closer (due July 15th), the quintet are pleased to reveal a fourth song from the record. Entitled "On & On", it is the most upfront pop moment of World Wide Pop and cloaks the existential lyrics with the band's idiosyncratic production. The track delves into the relentless and repetitive treadmill of life as Orono sings: "Am I insane or is it now the normal way? / Reason's out, just hope and pray / And switch off till it goes away"
DESERT CLOUDS Release Video For "Mamarse"
Stoner rockers DESERT CLOUDS have released a video for their song "Mamarse". The song is taken from their album Planexit which came out recently via Mandrone Records.
Katrina Ford (Celebration) Shares "Go Deep" Single + Video via Cool Hunting | Solo Self-Titled EP Out June 24 via Violin Films
Today, singer-songwriter Katrina Ford (of Celebration and Mt Royal) shares "Go Deep," the fourth single off her debut solo EP, due June 24 via Violin Films, along with an accompanying collage-like video, made by Ford herself.
TODAY: Juno award winner David Myles shares silky and swaying single "Mystery"
The Happy Fits share official music video for "Dance Alone," filmed at the Cameo Villa + EU/UK tour dates
Reo Cragun and Kid Ink new music video Light Show
Finnish Extreme Metal Band ANZILLU Sign With M-Theory Audio
Finnish extreme metal phenoms ANZILLU – whose sound is punctuated by buzz-saw guitar riffs delivered with equal amounts of dexterous shredding and pummeling brute force – have signed with M-Theory Audio. The group's as-yet-untitled debut full-length is currently set to be unleashed at the beginning of 2023. In the meantime, ANZILLU's first single "Needles (On My Nerves)" is available for streaming now, and the music video for the song is available to view at –
Skope: Hercules & Love Affair + ANOHNI single: "One"
Today we have released the latest single "One" from queer art dance phenomenon, a ferocious, vital composition with lynchpin collaborator ANOHNI and drummer Budgie (Siouxsie and the Banshees). "One" is a powerful clarion call to the othered and disenfranchised riding in on a wave of tribal beats as ANOHNI's singular, cinematic vocals urgently call upon ancient Pagan forces in the universe to rise up against the patriarchy and renew.
MisterWives Explosive New Double Single Releases + Visuals
Infectious, cathartic, and embracing darker notes, "Where Do We Go From Here" is a slight departure for the band sonically and lyrically. MisterWives further explains, "it's what happens when trust is broken and rather than running from the anger, fear and jealousy that comes with that, we made a 4 minute soundtrack for those complex and uncomfortable emotions."
Hard Rock Band DALI VAN GOGH Present Their Lyric Video For "Boneyard"
NPR Approved Dream Pop: TERMINATOR x DYNASTY COLLECTION
Polartropica is the music endeavor of Los Angeles based, dreamy space-pop artist, Cherise Wu. Born in Taiwan yet raised in California, Wu has created a fantastical dreamland, successfully combining quirky pop melodies, futuristic synths and classical string arrangements, resulting in a genre of ethereal fantasy dream rock that you've never heard before.
DREAMDOLL DROPS ICY HOT MUSIC VIDEO FOR NEW SINGLE "ICE CREAM DREAM" FEATURING FRENCH MONTANA
TAFOYA SHARE SINGLE "LONG TIME AGO" Via V13
Chicago based Rock 'n Roll band TAFOYA announce their debut EP Freedom (out June 17th) and share their second single off the project "Long Time Ago", out May 20th. Already a big name in Chicago and having performed all over the midwest, the EP marks the group's first official release since forming in 2021. "Long Time Ago", a song that Mike Tafoya calls a sort of "autobiography", starts off with a "snake-charmer" intro that quickly unfolds into the sort of vivacious and driving classic rock sound that Mike Tafoya has been delivering for decades. From the intelligently crafted guitar melodies and chord progressions to the deep and illustrative lyrics, TAFOYA are serving a powerful message behind a rich wall of Rock 'n Roll sound.
SKY FERREIRA Unveils "Don't Forget"
Released in March 2019, "Downhill Lullaby" marked Ferreira's first new original song since 2013. NME said, "The pop outsider's first release in six years feels like the beginning of an ambitious new era…Ferreira's return serves as proof that exceptional things can come to those who wait." Vulture noted, "'Downhill Lullaby' shares more in common with Nick Cave and the Bad Seeds than Ferreira's own earliest singles…It's the voice of a woman who won't take her suffering alone." Pitchfork named "Downhill Lullaby" as one of the best songs of 2019 and praised it as "a five-and-a-half-minute, goth-noir, chamber pop piece – with strings – that could have easily closed an episode of the revived 'Twin Peaks.'"
NEW HIT SONG: UFFEII – Pick it up
Magic Arm returns with the mesmeric glitch of '432'
With accompanying film to concrete-in the frequently used, critical terms 'cinematic' and 'widescreen', Magic Arm – also known as multi-instrumental off-grid explorer of vivid soundscape, Marc Rigelsford – sets the kindling glowing on his first album release in nearly ten years. Lifted from lost recordings completed in the sanctuary of a former whiskey distillery on the Manchester fringes, 432 is the first listeners familiar with Magic Arm's first two, accessibly experimental albums will hear of new long-player, Dance Mania.
Black Market Karma – Aped Flair And Hijacked Ideas
We at Clubbed Thumb along with Flower Power Records are happy to bring you the new album from Black Market Karma "Aped Flair and Hijacked Ideas". A psychedelic carousel of syrupy melody and liquid audio.
The title of the album is a tongue in cheek reference to the idea that nothing is truly original. Influence is a beautiful infinite web connecting all art.