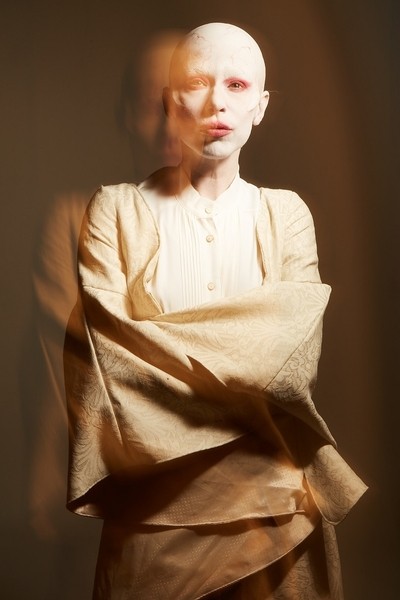 @skopemag news – wednesday – may 25, 2022 @ 1 pm est
@skopemag HQ – http://smarturl.it/skope
WACO Reveal Video For New Single 'Hardships Will Happen' Out Now (Venn Records)
Following a raucous appearance at Manchester Punk Festival last month, London cosmic punk favourites WACO are proud to reveal the video for their new single 'Hardships Will Happen' which is released 25th May 2022 on all good digital service providers.
The track is the latest to be taken from their forthcoming third album released Autumn 2022 via Gallows' label Venn Records (Bob Vylan, Witch Fever, Static Dress, WARGASM), with further details TBA over the coming months.
RYL0 brings her spectacular best on new stellar EP, 'I'm the Worst!!'
As one of the few black women in the Hyperpop sound-scape, RYL0 is one of the most exciting new voices coming out of the emerging scene. The LA-based, New Jersey-bred, left-field pop mastermind builds worlds around her public image. An enchanting creative process that has endeared fans to her charismatic music and candid online presence. Following her 'I'm the Best!!' mixtape last summer. RYL0 began to ascend within the Hyperpop scene, landing on Spotify's 'New Music Friday', 'hyperpop' and 'Fresh Finds' playlists; gracing the latter as its cover star.
Matt Mitchell & The Coldhearts Post "Don't You Think It's Time" Music Video, The Voice Of Pride, Furyon & Colour Of Noise
UK classic rockers MATT MITCHELL & THE COLDHEARTS have released a animation music video for their fourth single 'Don't You Think It's Time', the track is taken from the sophomore album 'Mission', which will be out on July 29th, 2022. The song relates to bereavement and the affects of such loss. MATT MITCHELL is the former singer of PRIDE, FURYON and COLOUR OF NOISE. The YouTube video can be viewed here:
Enigmatic Rapper MC Salum Releases Fresh Cut with Nayme
Dundee-based emerging rapper and producer MC Salum creates an atmospheric cut 'Bambooz Me ft. Nayme', released 25th May via Big Indie Records. Describing 'that' infatuating feeling of seeing someone for the first time, 'Bambooz Me' carries a fresh energetic touch, filled with his own zeal for life. Following his first post debut-album single release 'We Talkin ft. Jazz' earlier this year, MC Salum promises more collaborations and even bigger moves in the latter half of this year.
DAVIDO'S DEEPLY PERSONAL NEW VIDEO
See the world through a 'glitter filter'! Japanese girl group FAKY release 'Diamond Glitter', the lead song and video from their first full album
The next-generation Japanese girl group FAKY released new single 'Diamond Glitter' today, May 25. This is the lead track from their forthcoming first full-length album, which is set for release on Wednesday, October 19. The new digital single is accompanied by a music video, also released today.
NOSO – Shares New Single "Parasites" || Debut LP 'Stay Proud of Me' – Out 8 July
LA-based, non-binary Korean-American guitarist – NoSo (real name Abby Hwong) – has shared the opening track from their upcoming debut LP 'Stay Proud Of Me,' out July 8th via Partisan.
"Parasites" was written in the wake of NoSo's recovery from top surgery as a message to their younger self, celebrating their newfound physical + emotional freedom: "The parasites, removed from your skin / And so lovely to meet you again / So lovely to be born again." The song is accompanied by a moving self-directed music video, marking Hwong's directorial debut.
TROLLFEST Reveals New Party-Anthem "All Drinks On Me" + Music Video
Divided Heaven "Beginning of the End" Video
At the start of February, indie-rock troubadour Divided Heaven released their fourth and most ambitious full length, titled Oblivion. The album included a slew of musical guests and tracks produced by Charlie Stavish (Jenny Lewis, Vacation Manor), Tim van Doorn (Joe McMahon, Tim Vantol), Mike Biancaniello (5 Seconds to Summer), and UK folk powerhouse Frank Turner. Oblivion is an eclectic mix of pop, folk, and indie rock all wrapped in a punk mindset with soaring production quality. One of the two Frank Turner produced tracks on Oblivion is titled "Beginning of the End" and Divided Heaven put together a music video for it that is currently streaming at BrooklynVegan. The video is a playful twist on killing off former incarnations of Jeff Berman/Divided Heaven in order to make room for Oblivion to shine. Oblivion is available now on all of your preferred streaming platforms and physical copies can be purchased from both A-F Records (US/CA) and Gunner Records (UK/EU).
RODDY RACKZZ RELEASES "REALEST RICHEST YOUNGIN (REMIX) FEAT. PEEZY" VIA DEF JAM RECORDINGS
Roddy Rackzz raps with poise and urgency. Hailing from West Baltimore, the 24-year-old brings the grittiness of his city to his warm sing-raps, emphasizing sincerity and storytelling in solemn hits like "Never Enough." Over the last few years, he's made songs that detail life's highs and lows. Tough memories of his rise from nothing are cut through with a feeling of aspiration.
JB SOMERS ANNOUNCES DEBUT EP + NEW SINGLE "LEAVE IT BEHIND"
Budding Nashville-based pop singer/songwriter JB Somers officially announces his debut EP They Say I've Changed slated for release during PRIDE month, June 15th. The announcement is accompanied by Somer's second single and visual for "Leave it Behind" and follows the recent release of "There For Me" which acquired praise from the Montgomery Advertiser, Instinct Magazine, and The Honey Pop.
JULIA BHATT Releases Colorful, Indie-Pop "Karma," Debut Album 'it is what it is' out July 20
Written when she was 16, "Karma" was recorded at the same time as the original version of "Miami" (which is included on the album). "I wrote it pretty early on, so it's really nice to see that it's held up in my eyes. It has a lot of meaning to me. I don't want to say much more than that, but I recorded it with some friends from high school, and for the resources we had, it was pretty good. Shoutout to Jacob, Ben, Ryan, and Leo."
Momma share new single and video, "Lucky" | New album, "Household Name", out July 1st on Lucky Number
Joshua Idehen – I Got You Every Step Of The Way (For Leone Ross)
Striking while the iron is hot, Joshua Idehen releases the second instalment of his forthcoming project, 'I Got You Every Step Of The Way (For Leone Ross)'. The release piggy backs off of the recent successes of single 'Don't You Give Up On Me' which quickly gained praise from Clash Mag, Trench, The Quietus, Afropunk, Notion and Fred Perry. It comes as no surprise that Idehen has been named under NME's 2021 'Ones To Watch' and has contributed vocals for two Mercury Nominated albums.
Alt-rocker Moon Walker shares new dark, synthy single + surreal video, "I'm Afraid I'll Go To Heaven" + announces sophomore LP
Ganser announces new EP 'Nothing You Do Matters', produced by Liars' Angus Andrew, out Oct. 5th on Felte!
In the era of Ganser's Just Look At That Sky delightfully descended on the world in July of 2020, I do admit that I mostly did find myself looking skyward, though that looking was often colored by an ever-present anxiety. My city was coming apart and maybe your city was coming apart too. Maybe atop the buildings of your downtowns there were guns, and men in fatigues. Maybe in front of the libraries, there were tanks, maybe in front of the food banks, there were army patrols. And yet, maybe you found an album or some tunes that reflected the times, which means both everything and nothing at all now, as time fractures into small, elastic shapes, some jagged, some joyful. An album of a moment must require malleability – songs that hold several songs within them.
The Future of Music Videos: Ganser Tap the Potential of Immersive LED Tech
British Artist VIVIENNE CURE Returns With Her New Single & Video "Paranoia"
Vivienne Cure is a British born musician and visual artist, her work has blended elements of experimental sound scape doom metal and alternative gothic rock. Her collection of musical works lay at the centre of a vortex swirling fragments of deeply personal memories driven by her inner conflict and her reaction to societies collective sadness.
Out Today: Sweet Pill's 'Where the Heart Is'
Philadelphia's Sweet Pill write eruptive emo songs that embrace the edges of pop and hardcore. The kind of band whose members are fully immersed in their local scene—through a handful of notable side projects and the show-promoting Philly staple 4333 Collective—the quintet's sound takes wide-spectrum influence from its environment. The result is an amalgam of complex song structures and flourishes of technical acumen, wholly unconcerned with genre, yet evoking the specific styles of touchstones such as Paramore and Circa Survive.
MISS MAY I Releases "Bleed Together" Video Today – Curse of Existence Album drops September 2
"'Bleed Together' describes the connection a parent has with their child and the lengths they are willing to go to be there for them. It is a natural instinct for a parent to want to guard their child and for some that still seems to be something that was missing in their life. This song is from my perspective and an emotional follow up to our song 'Hey Mister' which describes the lack of a father figure around in one's life." – Levi Benton
Beach Rats Share New Single "Heavy Conversation" Ahead Of New Album
Epitomizing the high-energy raucous nature of the project, guitarist Brian Baker shares that "It's loose, it's imperfect, don't overthink it." He goes on to say, "It's the experience of doing it. The time travel, that's what it's about." Comprised of vocalist Ari Katz (Lifetime), guitarist Pete Steinkopf (Bouncing Souls,) bassist Bryan Kienlen (Bouncing Souls,) guitarist Brian Baker (Bad Religion, Minor Threat) & Danny Windas on drums, the gang of seasoned musicians are here to transport you back to the essence of 80's hardcore punk.
The Airborne Toxic Event Release "Faithless" Video
The Airborne Toxic Event has released their video for the single "Faithless," which was filmed live at their recent homecoming headlining show at the historic Greek Theater in Los Angeles. The music video is an homage to the "filmed live" music video format of the 80s.
The live video from "Faithless" comes from the band's epic concert at the Greek, which featured a surprise appearance by Finneas. A long time Airborne Toxic Event fan, the Grammy Award winner joined the band for a rousing version of "Graveyard Near The House," a song from the band's second album All At Once.
Totally Enormous Extinct Dinosaurs Releases Third Single 'The Sleeper' From Forthcoming Album 'When the Lights Go'
Today, Totally Enormous Extinct Dinosaurs releases 'The Sleeper', a 4 minute ballad that is a window into the difficult emotions of love and relationships. The track marks the third release from the forthcoming album 'When the Lights Go' due out in July on his own label imprint Nice Age.
Sizzy Rocket begins new era with "Rebel Revolution"
An electrically charged rock 'n roll paean to self-love and transformation, "Rebel Revolution" sees Rocket joining forces with longtime collaborator Benny Reiner and 3x GRAMMY® Award-nominated super-producer Fernando Garibay, known for his work with Lady Gaga on such era-defining albums as 2011's 4x RIAA platinum milestone, Born This Way.
Protoje Stands Still on "Incient Stepping"
Protoje reminds fans that the pursuit for peace is as much mental as it is a physical journey on "Incient Stepping," his next single and video to drop from his anticipated summer LP (In.Digg.Nation Collective/RCA Records).
LA music pioneer Carlos Niño Announces EXTRA PRESENCE album ft. Shabazz Palaces, Sam Gendel via International Anthem
Today International Anthem shares details for EXTRA PRESENCE, a double LP album by Carlos Niño & Friends, available in record stores and on digital music platforms Friday July 22nd, 2022. The album is a 90 minute, 17-track collection showcasing the Los Angeles modern music scene pioneer Niño's unique, highly developed, self-described "Spiritual, Improvisational, Space Collage" sound, and featuring an incredible cast of collaborators (including Jamael Dean, Nate Mercereau, Shabazz Palaces, Deantoni Parks, Sam Gendel, Laraaji, Jamire Williams, Iasos, and more). A single lead track "WaterWavesArrival" (featuring Jesse Peterson) is available on all digital music platforms today, and the full album is available for pre-order on vinyl, cassette & digital via IARC.
DERMOT KENNEDY RELEASES OFFICIAL VIDEO FOR 'SOMETHING TO SOMEONE'
End It bring you to the Hardcore Playa Haters' Ball in video for "Hatekeeper"
FØES/HEATED: No Echo Streams War On Everything Split 7" EP From Two West Coast Hardcore Acts; Record To See Digital Release Through Glacier Recordings Friday; Vinyl Preorders Posted
Created during the gut-punch of the past two years of the pandemic, road companions FØES and HEATED teamed up to assemble the succinct but damaging War On Everything split. With two songs from each band, War On Everything is complete and total war against the environments we are subjected to, and an all-out assault against themselves in the physical and mental stress ridden times we find ourselves, here in America in 2022.