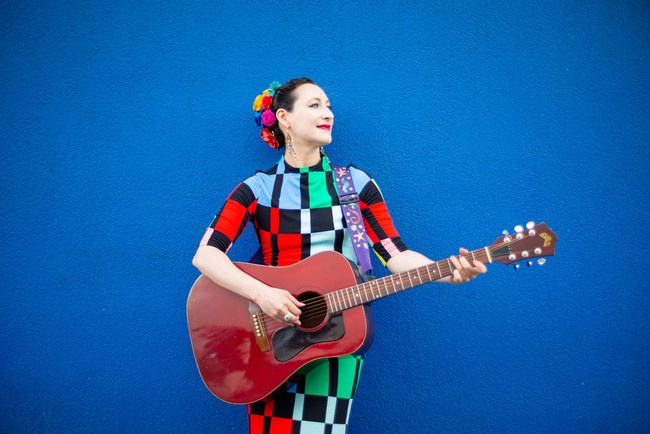 It's been quite the two months for New York City-based alternative-pop singer/songwriter Rachael Sage. Before heading off to the UK to support Irish folk singer Imelda May on her latest 'Made To Love' tour, Sage released a new single, 'Revelation Ground.'
'Revelation Ground' is the first release after a two-year break and a fabulous addition to the tremendous discography Sage built throughout her career that accumulated to fourteen solo studio albums. Sage was named one of the Top 100 Independent Artists of the past 15 years by Performing Songwriter Magazine.
As always, 'Revelation Ground' is centered around her signature poetic lyricism and raw, delicate vocal melodies. The single intertwines familiar '60s folk with a flourishing reminder of life's virtues and beauty.
Rachael Sage explains the inspiration behind the tack, "I thought about the lyrics to "Turn, Turn, Turn", inspired of course by the Old Testament psalm: 'A time to build up, a time to break down/A time to dance, a time to mourn/A time to cast away stones, a time to gather stones together…' These ancient and powerful words were an encouragement for me to move gracefully through personal and collective loss. I hope that 'Revelation Ground' can likewise provide comfort to listeners weathering hardships, knowing that everything is seasonal and that hope always returns."