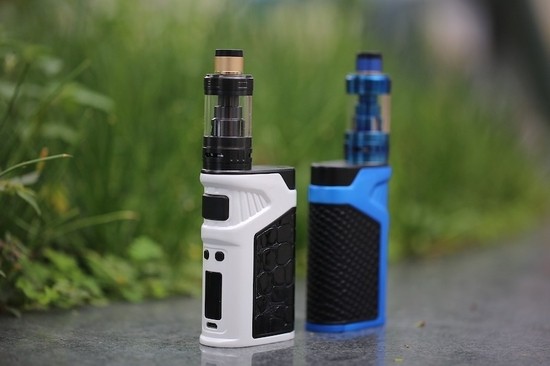 Choosing the best available vape device is not an easy task! There are so many different brands offering great deals on quality vape pens and other accessories that it can be difficult to be sure you're buying the right one. We want to show you a brand that is making a lot of noise in the vape right now called Hyde Flavors.
Hyde is the home of a great range of vapes in more flavors than you can imagine and is highly regarded for quality disposable vape devices that are simple to use, cheap to buy, and provide a surprisingly high number of puffs for the price. Let's talk more about the Hyde Flavors range of vapes.
Hyde Recharge
Perhaps the best way to give you an idea of the variety in the Hyde range is to look at a few of their models. We'll start with the Hyde Recharge range, which features a choice of popular vape devices that are rechargeable.
This long lasting and lightweight design can provide as much as 5000 puffs and comes with a charger. The vape devices itself is small and comes color coded to the flavor of the e-liquid inside. Flavors include Pina Colada, Raspberry Watermelon, and Lemon Crumble among many others, and at a price less than $20 for a 3000-puffs version this is a great value choice.
Hyde Plus Puff
The Hyde Plus Puff range features a wide choice of excellent devices that come from various sections of the Hyde website. There can be few brands that offer as many different options in terms of types of device and flavors than Hyde. This is why they are fast becoming a leading brand.
With everything from 3000-puff capacity vapes to much larger ones you can choose a vape device to suit any budget and be guaranteed a quality disposable vape that will not let you down. One advantage of going disposable is that if you decide you don't want to continue vaping, or you want to try a different flavor, you can simply buy another at these excellent prices.
Flavors include originals such as Banana Ice, Spearmint, Blue Razz, and many more so there will definitely be flavors here that you appreciate.
Hyde Low Price
The Hyde Low Price section offers perhaps the greatest selection of vape devices and different flavors from any brand in the market. With two pages to look through and a variety of options – some even costing less than $10 which is a bargain – there's got to be a vape for you among these.
We like the cheap and handy Hyde Color 400-puffs model that is offered in four great flavors, while others include vapes that are rechargeable and provide as many as 5000-puffs from a one-use device. Great prices and a superb selection of colors across the entire range means this is among the most popular of all the Hyde pages on the website.
Multiple Flavors Choice
Some of these quality disposable vapes are available in an amazing choice of 24 flavors, and each has been carefully crafted and chosen by the Hyde Flavor team. You have everything from various fruit flavors to highly original ice options, and there are so many choices that there is going to be a flavor for all possible tastes.
We recommend you take a careful look at the Hyde Vapes ranges as these really are among the best you will find from any brand, and the choice of flavors and vape devices is as comprehensive as it gets. So, enjoy your disposable vapes!