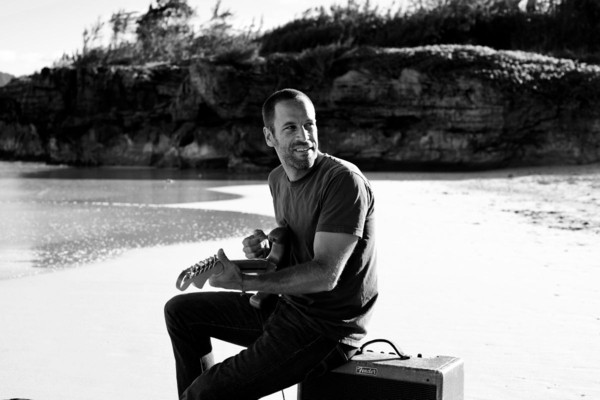 @skopemag news – tuesday – may 17, 2022 @ 5 pm est
@skopemag HQ – http://smarturl.it/skope
Immersive EDM Artist Alira Mun Releases New Single 'Eclipsa'
Alira Mun returns with another masterfully crafted release, this time in the form of her deep electronic single 'Eclipsa,' wherein massive synths run roughshod through a frenetic arrangement.
Jack Johnson releases title track from forthcoming album 'Meet The Moonlight'…
The album's centrepiece, "Meet The Moonlight" presents a quietly hypnotic number that producer Blake Mills refers to as "one of the most spiritually interesting things I've ever worked on." With its sweetly languid rhythms, mantra-like vocal delivery, and otherworldly guitar work, "Meet The Moonlight" serves as a lovely respite from the outside world as Johnson shares another gentle reminder for living well. The track's spacious arrangement leaves a lot of room for the mystical.
NOAH CYRUS REVEALS NEW SINGLE & VIDEO, 'MR. PERCOCET' – OUT TODAY
Multi-platinum selling, GRAMMY® Award-nominated Noah Cyrus continues to tease her highly anticipated and deeply personal debut album, 'The Hardest Part,' out July 15 (RECORDS / Columbia Records). The rousing 'Mr. Percocet,' showcases her undeniable knack for intricate and heart-wrenching songwriting. Brutally honest, 'Mr. Percocet' details a complicated journey of addiction and recovery that the young Cyrus continues to navigate, while so beautifully pouring her experiences into every ounce of her music and forthcoming body of work. Noah has lived every song, and the embers of her experiences burn bright over a soundtrack steeped in pop spirit, folk eloquence, and the country soul of her Nashville roots. Light years beyond anything she's released previously, this new chapter will undoubtedly place Noah Cyrus firmly in the upper echelon of contemporary singer-songwriters.
Witch Fever announce debut album 'Congregation' out 21st October 2022, and share title track as a single with ceremonial video – Opening for My Chemical Romance this Thursday at Stadium MK
Forming through Manchester's close-knit alternative music scene in 2017, Witch Fever have a reputation for making riff-heavy, lyrically furious music that consistently bursts out of the confines of one genre, and today they announce debut album Congregation that'll be released 21st October 2022 via Sony's Music For Nations.
South London producer Coe shares trippy electro banger – 'Spin Cycle'
Returning after a 2 year hiatus, London label GlassTalk return with Spin Cycle EP, coming courtesy of emerging South London producer, Coe (aka George Whitehead). The follow up to his acclaimed debut release Radial on Dublin's Woozy label last year, Coe now lands on GlassTalk with 3 brand new tracks, alongside a remix from 3024/Version affiliate Yak. Due for release 10th June 2022, title track 'Spin Cycle' drops today [17th May 2022] alongside the EP pre-order. Chopped snappy vox and snips of laughter sit over a volley of bouncy kick and sludgy bass tremors – this is futuristic, cheeky, tripped out electro, prime for a full club meltdown.
THE PIT presents… "A Punk Daydream" : Punk is not dead in Indonesia
After already persenting some amazing movies and documentaries on the platforms with 'RocKabul' or 'Soaring Highs And Brutal Lows', THE PIT (aka the first ever SVOD platform dedicated to the ROCK & METAL universe), unveiled a new astonishing content with 'A Punk Daydream', available right now on the platform.
This documentary is a portrait of the largest Muslim Punk community in the world, as seen through the eyes of Punk teenagers, in relation to the extreme social, environmental and political environment they live in.
SINEAD O'BRIEN RELEASES NEW TRACK "MULTITUDES"
Today Irish artist Sinead O'Brien releases a brand new track "Multitudes", taken from her debut album 'Time Bend and Break The Bower', due for release June 10th via Chess Club Records. On May 21st, O'Brien will capture the essence of this new era of musings, as she takes to the national stage for her debut performance on the iconic Later…with Jools Holland show. O'Brien will also play a string of festivals ahead of her massive autumn UK, Ireland and European tours including London's Lafayette – the full list of live dates is below.
THE SAME RIVER Deal With The 'Weight of the World'
Weight of the World, from Greek group The Same River, is a chapter based, and in a philosophical way, concept album. The songs fulfil the vision of a world that's spinning through the wheels of confusion. Before giving a deeper analysis of the lyrics, the group hope that the listener will feel familiar with this collection of moments and actions delivered by humanity the years of the pandemic, filtered through notes and words.
CASA PARIS Feat Alice CatDesigner
Amoureux respectivement du pays de l'un et de l'autre, la chanteuse française AliceCatDesigner et chanteur et compositeur Issam Kamal se mutualisent et font se rencontrer leur amour respectif de la musique, de la culture dans sa globalité et de la fraternité en nous dévoilant le single « Casa-Paris ».
SUN'S SIGNATURE (Elizabeth Fraser + Damon Reece) – Release "Underwater" || Debut EP – out 18 June
Today, vocalist Elizabeth Fraser and percussionist Damon Reece have shared a new single from their upcoming project, Sun's Signature. "Underwater" is the sweeping, lush opening song off the duo's self-titled EP, out physically on June 18th via Partisan Records for Record Store Day, with a digital release following in July (date TBD). "Underwater" is accompanied by a visualizer and follows previous single "Golden Air," which was Fraser's first piece of new music in 13 years.
London singer/songwriter WILDES examines self-love on rousing, skeletal ode to resilience "Lightly"
WILDES, the solo project of London-based singer/songwriter Ella Walker, today releases new single "Lightly". With a sound that never falls short of empowering, "Lightly" and recently released single "Woman In Love" – both produced by St Francis Hotel (Michael Kiwanuka, Little Simz) – are the first tastes of her as-yet-unannounced debut album, due for release later this year.
Naima Bock Shares Official Video for "Toll"
On July 1st, 2022 London-based artist Naima Bock will release her debut album Giant Palm via Sub Pop Records/Memorials of Distinction. Following the single releases of "30 Degrees," her cover of the classic Brazilian song "Berimbau", "Every Morning" and "Giant Palm" comes her latest single/official video for her song "Toll."
INTRODUCING: emerging guitarist/electronic producer MEN SENI SUYEMIN from Kazakhstan/St. Petersburg signs to 2MR // Shares Video for lead single "NOZH" // 'HOPE' EP out June 24th
Men Seni Suyemin (Kazakh for "I love you") is the solo electronic project of St. Petersburg-based musician & producer Minona Volandova , whose arrangements toe the line between experimental electronic and atmospheric post-rock, centered around elegant guitar melodies that reflect her classically-trained background. June 24th, 2022 will see the release of the EP HOPE , a genre-defiant, multilingual collection of irresistible tracks; her first on 2MR , the Brooklyn-based electronic music record label founded by Mike Simonetti , Adam Gerrard and Mike Sniper (Lauren Flax, Kedr Livanskiy , etc ).
Art Moore announce S/T debut album, and share new single 'Muscle Memory' | 'Art Moore' out 5th August 2022 via ANTI- Records (members of Boy Scouts and Ezra Furman's band)
Today Art Moore, a new project from Taylor Vick a.k.a. Boy Scouts, and Ezra Furman collaborators Sam Durkes and Trevor Brooks, announce their self-titled debut album that'll be released via ANTI- on 5th August. To mark the announcement the band are sharing new single 'Muscle Memory' with a video with a video directed by Rocco Rivetti.
QUEEN KWONG releases new single "Without You, Whatever," premeires via Under The Radar
Today LA-based Queen Kwong (a.k.a. Carré Kwong Callaway) shares her latest single "Without You, Whatever" from her forthcoming Joe Cardamone (The Icarus Line / Dark Mark vs Skeleton Joe) produced album Couples Only, out July 12 via Sonic Rituall. It follows "On The Run," which featured keys and synths by Roger O'Donnell (The Cure).
GWAR Have Gone Berserk! Check Out the New Song "Berserker Mode"
Lead singer Blóthar had this to say about the song:
"This is my origin story, about transforming into a drug-jacked unpredictable liability on the battlefield. But like me, it has a softer side, a tale of the struggle of becoming my authentic self…a sexy, multi-donged, vajazzzled, Viking cow beast known as…The Berserker Blóthar!!"
Drive-By Truckers share darkly thrilling epic new song; new album out June 3
Drive-By Truckers have announced today's premiere of "The Driver," the latest track from their upcoming 14th studio album, Welcome 2 Club XIII. An official lyric video is streaming now at YouTube. Welcome 2 Club XIII arrives via ATO Records on Friday, June 3. Pre-orders are available now.
A hypnotic introduction to the album's sprawling autobiography, "The Driver" kicks off Welcome 2 Club XIII with a darkly thrilling epic punctuated with lead-heavy riffs and Mississippi-bred singer-songwriter Schaefer Llana's unearthly backing vocals.