Today, with digitalization, mind and concept map apps are one of the best options for saving time during the study. In school, university, and at work, outlines were part of our way of doing things.
The professionals from EssayAssistant will recommend several apps that can be very useful for students and teachers alike for creating concept maps, mind maps, semantic maps, etc.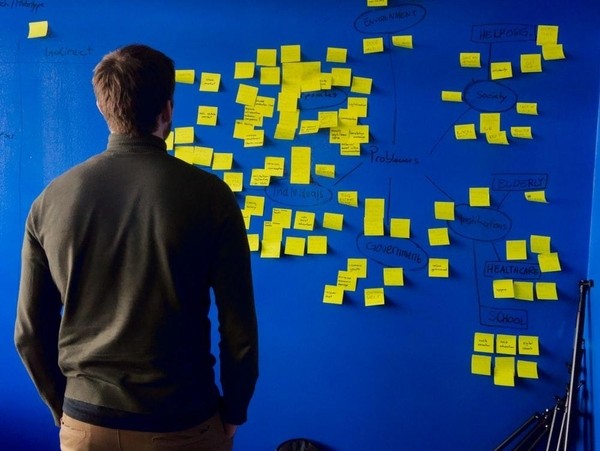 What is a Mind Map?
A mind map is a flexible diagram. It uses interrelated concepts arising from spontaneous methods such as brainstorming. Thus, in a mind map, related concepts are connected through branches or arms to other ideas, creating a mental logic that we will use to unleash learning.
The goal is, through the spontaneous relationship of concepts on a particular topic, to achieve assimilation through thought formulas that are our own and familiar. For this reason, mind maps are very useful in preparing a report, dissertation, literary analysis, etc.
What is a Concept Map?
A concept map, on the other hand, is a map that is presented as the result of a central idea. Several themes or key concepts, from the most global to the most specific, emerge from this idea. To do this, the concept map uses words that serve as links to clarify connections. These links link ideas that are subordinate to the central concept, which is considered superordinate.
The concept map aims to visualize how the central concept is structured. The information is arranged in a hierarchical order so that it can be assimilated more quickly by remembering the arrangement of the various elements.
Thus, the concept map is recommended for understanding concepts that include hierarchical levels. Therefore, it is useful for history, for sequencing events, classifying living beings, human body parts, etc.
Tools for Creating Mind and Concept Maps
1. GitMind
GitMind is a free online thought-mapping and brainstorming tool for concept mapping, project planning, and other creative tasks. All changes are automatically saved and synchronized across all devices. The highlight of GitMind is the collaboration feature, a feature that is usually a paid benefit of most services of this type.
2. MindNode
MindNode, developed for iOS, allows you to create mind maps and brainstorming sessions in a touch-enabled environment. Among the many features (drag and drop branches to the right place, add new nodes, connect them, share them in PDF or other formats) you can insert images and links, and automatically sort or hide those branches that are not needed at the time. You can even add previously created maps to the map as you work.
3. MindJet
It includes synchronization with everyday tools, as well as integration with more than 800 applications, and the ability to share concept maps and create alignments. It also has a chronological view, filters, simplified navigation, and a tutorial mode.
4. XMind
A downloadable program for creating concept maps and diagrams, so it is very useful for those who want to incorporate it into their classes, papers, or academic presentations. It allows users to insert comments on their own and others' work, print on multiple pages, and export to Microsoft Office and PDF formats.
5. MindBoard Classic
Allows you to type both with the keyboard and your fingers, and to avoid unwanted touches, it recognizes the palm of your hand. It also features several different brushes, colors, and the ability to export concept maps to PDF format. There is a special version for Samsung devices that adds support for the S-Pen stylus.
6. MindQ
It strives for personalization, with the ability to change the background of concept maps, the colors used, patterns, and even the format of the text. In addition, it has different themes to work with, as well as several concept map options where you can enter notes, links, and images.
7. iThoughts
From this application, you can import and export many desktop application formats for creating concept maps, including Novamind, Xmind, OPML, Excel, plain text… The resulting project can also be exported to PowerPoint or Keynote, Word or Pages, PDF, PNG… It works with services such as Dropbox and WebDAV, as well as social networks and other applications.
8. Maptini
Allows you to work together through different iPads, iPhones, or over the Internet, synchronizing in real-time all the changes made to the project. The app includes free cloud storage of created concept maps, which can also be downloaded with a single click.
9. MindMaple
It has two versions: a free one with limited features and a more complete one that allows you to create an unlimited number of documents, and add hyperlinks… Its interface is very intuitive and you can add notes, links, images, and additional information to each of the concept map fields… There is also a Windows version.
10. iMindMap HD
This is a diagram and concept map tool that allows you to add graphs, pictures, presentations, documents, etc. to texts. It then syncs all that content between the different devices it's installed on, which requires free registration. It's also free to download to both iOS and Android devices.
11. SimpleMind+
Free and very easy to use, it offers the ability to drag and drop, rearrange and edit themes directly from the concept map page itself. The paid version, which can be purchased from the app itself, offers an improved editor with cross-referencing, custom colors, images, and links to other mental maps… Documents can be uploaded to the cloud so you can access them from different devices via the Dropbox service.