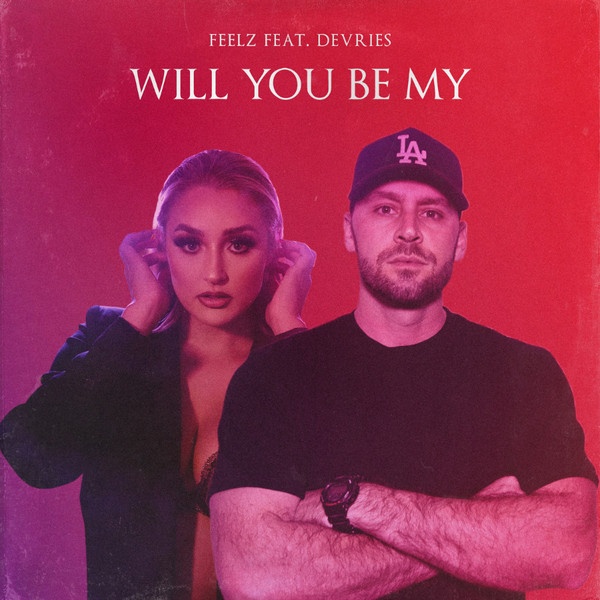 @skopemag news – tuesday – may 17, 2022 @ 11 pm est
@skopemag HQ – http://smarturl.it/skope
Primavera Sound Los Angeles adds Giveon, girl in red, Surf Curse, Amyl and the Sniffers, Current Joys, and Jeff Mills to Inaugural Festival Lineup
There were 59 artists announced for LA in December, and now that number grows to 65 with the addition of six new names to the final lineup. Attendees of the festival can now look forward to performances by Los Angeles crooner Giveon, whose moody vocals were featured on the undeniably catchy hit "Peaches," the Norwegian star in the making girl in red, and the gritty yet dance-worthy sounds of Reno rockers Surf Curse. The new additions are rounded out by Australian heroes Amyl and the Sniffers and their fast-paced punk sensibilities, the Nick Rattigan led project Current Joys, and Detroit techno icon Jeff Mills.
HORNED WOLF To Release New Album Become Like They Are, Reveal Video For Title Track
Heavy quintet, HORNED WOLF are preparing to release the new album Become Like They Are on June 24th, 2022. Initially forming in Lawrence KS in 2015, Become Like They Are marks the next chapter for the outfit as this is the first record with new vocalist Sav. Unleash the beast and become immersed in an enthralling sound.
Connie Constance Announces Worldwide Deal With Play it Again Sam || New Single "Miss Power" Out Today
Watford-born, 27-year-old rock goddess, Connie Constance steps commandingly into her power with new single "Miss Power," a hard and heroic, tough yet tender follow-up to previous EPs, The Butterfly Club and Prim & Propa. "Miss Power" is incontrovertible evidence that Connie is a major player in the punk/indie scene. "Miss Power" was named Hottest Record by BBC Radio 1's Clara Amfo and is the first single to be released on Connie's new label-home, [PIAS] imprint Play It Again Sam.
Provocative New Song about Mass-Shootings
This past weekend of gun carnage at Geneva Presbyterian Church in Laguna Woods, California, a Houston, Texas flea market and at a supermarket in Buffalo, New York is yet another wake-up call to the gun madness that has overtaken this country.
The song I wrote you about earlier and below is an effort to help stimulate action on this tragic situation, so I am sending you this reminder with the hope that you will publicize its availability. This effort is not about making money on a song: Any proceeds that may result will be donated to organizations working to end gun violence. — Doug Moss
Nashville's top DJ and producer Feelz releases "Will You Be My" (ft. DeVries)
EDM artist and top Nashville DJ and producer Feelz releases new dance single "Will You Be My" (ft. DeVries). The song is currently available on all streaming platforms.
If you're in need of a catchy and bouncy tune to rewind and relax with then Feelz's "Will You Be My" (feat. DeVries) has got you covered. "Will You Be My" encompasses aggressive yet melodic pop sounds that move it into mainstream pop compelling anyone to get up and dance. Behind the strong atmospheric production is DeVries who delivers intense powerhouse vocals.
Scott Nolan Collaborates with Glenn Buhr on New Track "Annabella Street"
Nolan's new track with Glenn Buhr entitled "Annabella Street" is about the Point Douglas neighborhood in Winnipeg's North End, which was an infamous red light district in the early 1900's. While researching some of Winnipeg's history, Nolan learned how early Chief of Police John Mcrae was tasked with dealing with a growing problem with prostitution. Mcrae sought out one of the most well-known wet madams of the era and told her if she could contain it to the neighbourhood there would be no interference with the police. They had a list of rules, one of which was that the women must not play the house piano too loudly.
TALK TO ME by Beck Black 
BOG BODY: Decibel Magazine Streams Entire Cryonic Crevasse Cult From New York City Cult Black Metal Duo; Album Sees Release This Friday Through Profound Lore Records
Following in the footsteps of their 2018 Through The Burial Bog demo and 2020's The Gate Of Grief MLP, BOG BODY – a duo consisting solely of bass, drums, and vocals – has transcended the cultic guts of black metal's early forefathers with a subsonic war doom incursion for their debut album that's as much a dirge as it is pandemonic fervor.
BUZZWORTHY NEW ARTIST NATE SMITH DEBUTS IN THE TOP 10 ON THE COUNTRY ON-DEMAND STREAMING CHART
"I am beyond grateful for being able to release 'Whiskey On You!!!'" Nate said. "Seeing the success is incredible, but I am truly just one teammate on a very large team that makes this happen. If it wasn't for my management, label, publishing, booking, writers, etc., none of this would be possible!!"
New Video: Ecorse Creek Orchestra – Ride As She Rolls – (Progressive Rock)
The piece of the film is summed up as "H.D. Mack Is a pathetic sad sack who is constantly bullied by gangs of skinny people, people at the gym, and even pedestrians on the street.
Thanks to a mad scientist, he drinks a potion that turns him into the heavy-duty hero we have been craving… HEAVY DUTY MAN!"
New Single from Fox Fagan – Submission for Skope Magazine
Originally from Portsmouth, UK, Fox Fagan is a multi-instrumentalist singer/songwriter who lived in Melbourne, Australia before moving to Los Angeles. He is also a member of Teleskopes, the critically acclaimed Los Angeles-based band.
Breaking Stereotypes & Overcoming Fears – New EP!
Beyond her sound, Rye wishes to break the genre stereotypes for black artists and represent those who look like her, whilst sharing her love of alt music.
ALISSIC RELEASES NEW SINGLE "EVERYBODY'S DEAD INSIDE"
This new single gives us a further peak into the strange and beautiful world Alissic has created around herself. The track, which premiered on Jack Saunders' Power Play show, was co-written and produced with her husband Oli Sykes and fellow Bring Me The Horizon member Jordan Fish.
MEDIA ALERT – Manhattan School of Music to Host 2022 Gala at New York City's Iconic Rainbow Room-musb
Manhattan School of Music (MSM) will host its 2022 Gala on Wednesday, May 18th, 2022, at The Rainbow Room, Rockefeller Plaza, in New York City. The gala will honor Trustee Emerita Carla Bossi-Comelli (HonDMA '20) and celebrate the 30th Anniversary of the School's prestigious Orchestral Performance Program (OPP). Hosted by Isabel Leonard (HonDMA '21), an alumna of MSM's Precollege program and recently appointed member of the School's Vocal Arts College faculty, the gala will feature performances by faculty and distinguished OPP alumni from the Chicago Symphony Orchestra, Cincinnati Opera Orchestra, Harlem String Quartet, Metropolitan Opera Orchestra, Montreal Symphony Orchestra, and New York Philharmonic.
KING SATAN • Industrial Metal • Lyric Video "Left Hand Path Symphony"
Band's vocalist King Aleister Satan comments:
"With 'Left Hand Path Symphony', it feels like closing the circle we started already with our first singles and music videos years ago.
And our new 'Occult Spiritual Anarchy' album is indeed the end of a trilogy we started already with our 2017 debut. The song itself is a microcosm of the whole album as well, where the in-your-face bashing, danceable parts and symphonic elements blend into one chaotic symphony.
Together with this lyric video it includes parts from all of our albums and music videos through the years. Clowning is serious business or better yet, as quoted in the song from the Charles Baudelaire:
'The greatest trick the Devil ever pulled was to convince the world he didn't exist.'
Lucy Lucy returns with sweet new single 'Apple Tree'
Hot off an appearance at THIS THAT with What So Not and her Like a Version performance with Slumberjack earlier this year, Lucy Lucy serves up yet another juicy pop track. Silky vocals wind effortlessly through softly bouncing beat and jangly guitar rhythms, making 'Apple Tree' a syrupy and refreshing alt-pop joy. Peel back the deliciously sweet exterior of this melodic bop and listeners will discover a sincere and hopeful anthem for hopeless romantics. 'Apple Tree' was written after Lucy got swept up after meeting someone new, only to realise the relationship wasn't going anywhere. "I had to leave to do some shows pretty soon after meeting them so felt a bit 'out of sight out of mind' and really bummed at the thought of not being around to keep the momentum up and it eventually fizzling out. I'm a bit of a hopeless romantic so sometimes (all the time) I can get ahead of myself," explains Lucy Lucy.