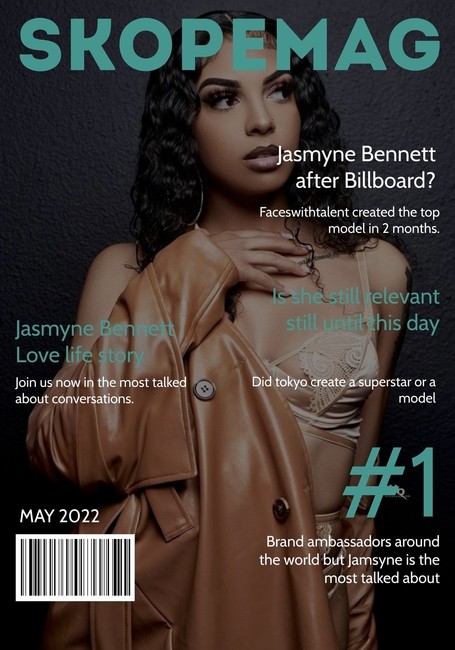 Jasmyne Bennett made head lines after she signed with Faceswithtalent months ago being the first female billboard hiphop model. Normally you will see most artist and influencers posted on billboard but Jasmyne is very different. Faceswithtalent has a total of 125 models and Jasmyne Bennett ranks top model this year in magazine publication.
Tokyo made a great decision to put her in position to be seen in the Entertainment world. It's been 28 days since billboard published her. We have companies wanting to know who is Jasmyne Bennett. Why is Tokyoblaison putting so much effort into this model?
Is she a one hit model or is she the next face of the entertainment world? During her interview she was asked a few questions about her life. Her family is her big support system. Her father unfortunately was never in her life.
Did Jasmyne fall short after billboard or is she making her next big move?