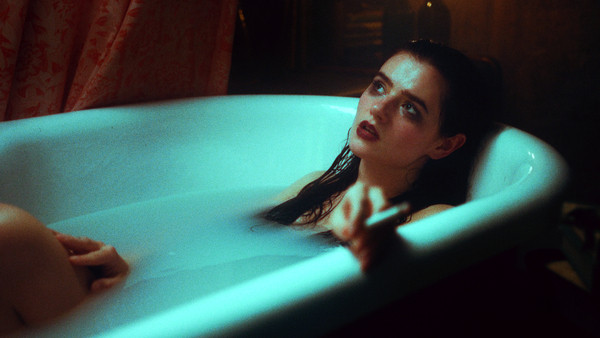 @skopemag news – thursday – may 12, 2022 @ 10 am est
@skopemag HQ – http://smarturl.it/skope
Mimosa release indie rock anthem 'Contagious' following SOLD OUT hometown show in Sheffield, UK
Mimosa are a fresh 5 piece Indie/Rock n Roll band formed in late 2020 in the midst of lockdown, the band wrote songs and developed their craft during this time and released their debut single '6 foot 4' shortly after forming.
Arlo McKinley shares rousing single 'To Die For' ahead Oh Boy Records UK & EU Tour…
As the follow up to Die Midwestern, one of 2020's breakthrough releases, This Mess We're In makes a compelling argument that bad days really do get better, that love is still alive. Written in the wake of his mother's passing, the loss of his best friend and multiple others, This Mess We're In served as the main source of comfort for McKinley, allowing him to take a long look inward and reorient himself in a new, uncertain world.
LAURAN HIBBERD announces UK album tour & shares new track 'Step Mum' | out now via VIRGIN MUSIC
Isle Of Wight power pop sensation Lauran Hibberd announces debut album tour and shares brand new track 'Step Mum', out now via Virgin Music.
Speaking ahead of its release, Hibberd explained: "If you've been lucky enough to have not had one for yourself, you've probably already met her in a movie. I just realised there were not enough songs in the world about step mums, I had a big desire to change that. This song is as equally funny to me as it is scary for my dad. For legal reasons, this is not about my own stepmother".
THE EAST COASTS MOST EXCITING NEW VENUE FINALLY RE-LAUNCHES POST-COVID
Faith In Strangers originally launched in April last year in between what seemed like never-ending waves of COVID restrictions and changes. Based in the vibrant town of Margate, the team has hooked a creative segment of the community based there and further afield and created a string of events to showcase the new space and all it encompasses. Over the course of this summer Faith In Strangers is set to welcome some hotly tipped sectors including Mafalda, Coco Maria, Charlie Bones, and DJ legends DJ Paulette, Colleen 'Cosmo' Murphy, Bill Brewster, Ashley Beedle, Luke Una, and George Fitzgerald plus more to be announced.
Stella Talpo delivers brooding, atmospheric soul on "Where Did I Go", new EP 'FINE' out 10th June via Deep Matter
New single "Where Did I Go" eloquently moves between atmospheric R&B and brooding soul, utilising pillowy synths, warbling electronics and crunching guitars as she examines the lengths at which we go to feel validated and accepted, as she sings: "Long for validation to the point of bitterness / Apologise by default, for things I ain't even done".
Dead Sidewalkers – single "Drive Ahead" from upcoming album "Ahead".
The Athenian alternative/garage/punk rock band, Dead Sidewalkers, who have been shaking the Greek underground music scene for the last 6 years, are releasing their long-waited debut album "Ahead" on May 23rd.
The lyric video for the song "Drive Ahead" is the first official demonstration of their work. Enjoy!
Chris de Sarandy shares video for "Like I Don't Know You" following his acclaimed debut "Good Girl, Sad Boy"
"I want to write the kind of music people can relate to and feel where it was written from. I want them to understand and relate to me and my writing," says UK newcomer Chris de Sarandy about his music and the message he wants to bring across as an artist. And the message is, in fact, coming across. With incredibly relatable songs and a raspy, soulful voice, the British singer-songwriter is as authentic as he is talented.
FEUERSCHWANZ Releases Video for Very Personal Song "Das Herz eines Drachen"
Following their massive German chart entry at #1 with their new studio album Memento Moriin the beginning of 2022, FEUERSCHWANZ have released an official video for what is likely their most personal song to date – "Das Herz eines Drachen" [en: The Heart of a Dragon]. The medieval folk rockers' ballad shows a previously unknown side of the band with its evident seriousness. In a fire lit by burning guitar sounds and flute melodies, Captain Feuerschwanz mourns his fallen father with his head held high. A song that brings hope in dark times and once again underlines the credo of the last studio album – Memento Mori!
Rosie Carney shares third single/video "tidal wave" from sophomore album
Today, Rosie Carney releases a third single and video from her upcoming second album. "tidal wave" follows "dad" and "break the ground" with sophomore LP i wanna feel happy out on the 27th of May on Color Study.
FORTIS VENTUS's New Music Video Invites You To Enter Their "Cave of Glass"
Fortis Ventus' debut album "Vertalia" on June 3, 2022. Combining symphonic and cinematic elements along with soundtrack influences, today the Greek trio invites fans to enter the "Cave of Glass", their second single is a grim song that simulates the challenges of dark forces a person has to face in their life in order to conquer their past, so they can be truly free.
The Amazons dance with danger in video for new single 'Bloodrush'…
Back from a massive UK and European tour with Royal Blood, including a raucous sold-out show at London's O2 Arena, The Amazons have dropped the video for anthemic new single 'Bloodrush'. The track is the first to be taken from their forthcoming new album How Will I Know If Heaven Will Find Me? – out September 2nd 2022 on Fiction Records.