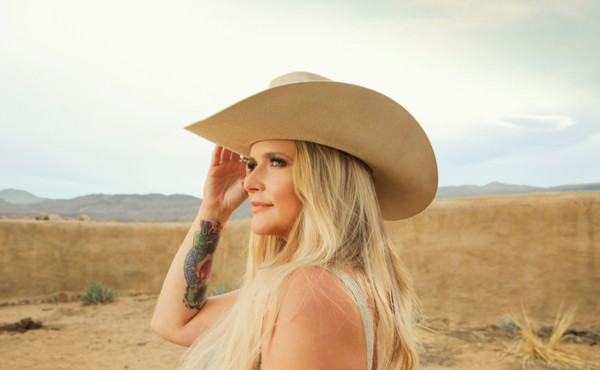 @skopemag news – monday – may 9, 2022 @ 11 pm est
@skopemag HQ – http://smarturl.it/skope
Hector Gachan Shares "Tell Me I'm Here" Single & Official Video
Hector Gachan is a Bosnian-Australian musician currently based in Edinburgh. His debut LP "Untitled '91" released in the winter of 2017 cultivated a cult following from around the world. Since then he has gradually worked on his sophomore LP "Care 2 Share". The new single and official video, "Tell Me I'm Here", is out now via Nice Guys.
TITUS BANK Shares New Single "Radio" | Read Reviews in Wonderland & Northern Transmissions | Debut EP Out July 8
Your new favorite alt-pop artist, TITUS BANK has hit the ground running. The Vancouver-based singer-songwriter and pop connoisseur has only just started releasing music and has already entered the next phase of his music career. With two singles out that have garnered praise from the likes of BBC Radio 1's Jack Saunders and massive support from editorial playlist curators internationally, it is evident that Titus has tapped into something special as a result of refining his prolific songwriting ability into a clear and impressive artistic vision.
The Lounge Society Announce Debut Album || New Single "Blood Money" Out On Speedy Wunderground/PIAS
Today, The Lounge Society announce their forthcoming debut album Tired of Liberty along with its lead single "Blood Money," and a run of headline UK tour dates.
When Speedy Wunderground signings The Lounge Society released their debut single Generation Game, it instantly heralded the arrival of a special new band. Generation Game became the revered label's fastest-selling 7" ever, and was named by BBC 6 Music's Lauren Laverne as one of her Songs of The Year. What emerged from those beginnings were signs of a band full of engaging young commentators – the sound of young England: articulate, enraged and energised.
Ollie Raps Returns with Post-NFT new album
After returning earlier this month to deliver his stellar return 'Affection', Toronto-based rapper Ollie is back once again to announce the details behind his new studio album 'Even When I'm Happy I Listen To Sad Music', alongside the new lead track 'Wasted'.
Pale Waves Release "Lies" Single/Video and Announce 'Unwanted' Album
"'Lies' is about someone who built up my trust and destroyed it like a wrecking ball," says frontwoman Heather Baron-Gracie on the inspiration for track. "It caused trust issues for myself, but fortunately for me that person is no longer in my life. Once you do me wrong, you're gone!"
Nick Phoenix Shares New 'Wide World' album
Film & TV Sync Superstar Nick Phoenix work on movie trailers has soundtracked the worlds of 'Star Trek', 'The Avengers,' 'Batman', 'Harry Potter,' and more. Now, he's returning to his first love – Rock 'N' Roll – with the release of new album 'Wide World', which features members of Death Cab For Cutie and John Mayer's band.
Canadian Rockers GURTH Offer Up a Potent Post-Hardcore Anthem in New Single, "Take Me Home" — Available Now!
Miranda Lambert's 'Palomino' is Highest-Debuting Country Album of 2022 as 'The Bandwagon Tour' Kicks Off
Lauded as one of the year's most anticipated albums prior to release by both Vulture and USA Today, the project has earned rave reviews from Esquire, L.A. Times, Variety, NPR, Stereogum, Paste, Pitchfork, Rolling Stone, Billboard, Yahoo Entertainment and more. Lyrically visiting 30+ locations with countless characters along the way, the expansive 15-song project takes listeners on a freewheeling trek from the Mojave Desert to Battambang, Cambodia and everywhere in between. Lambert serves as a co-writer on 14 of the 15 songs, with the only outside cut arriving via a rousing cover of Mick Jagger's "Wandering Spirit."
John Greska Reveals His New Alternative Folk Single
John has been writing and producing music for many years now, and has independently released two instrumental albums: Day to Day Thoughts and Life as an Ocean, both of which are available online on most streaming services such as Spotify and Apple Music. John has begun delving into writing songs with lyrics. Whether or not he sings them, he aspires to be a songwriter and is delighted to send his work in to Warrior Records so that he can connect with other singers/songwriters and grow his craft.
SOCIETY 1 "As I Die" Official Music Video
Written by Matt Zane, "I Never Saw You" is off of the band's final album with the late bassist DV "Dirt" Karloff "Black Level Six" (out now).
Taiwanese-American ELEPHANTE and Thai-Canadian SABAI Team Up on Melodic, Pining New Single "Love Again"
They say, "don't meet your idols." But it's not always true, especially for fan-turned-collaborator, SABAI, when he met Elephante. And with an artist like Elephante, who is extremely passionate about supporting and elevating emerging artists especially in the AAPI community, it's an opportunity for a uniquely creative synergy. The new single "Love Again" is a collaboration embodying years of working tirelessly and putting yourself out there to chase your dreams.
LISTEN HERE: Jaret Ray Reddick's Debut Country Album Just Woke Up
Reddick spoke about the album, saying, "Making this album is a long time coming for me. And part of all of that was being able to write songs from the heart and not hold back. 'One Of The Good Ones' is a song written with a few folks in mind and how much they mean to me. Friends are rampant in life. But, sometimes, we are lucky enough to find those folks that not only make us better people but can also soften the blows that take the wind out of us."
Global Music Cities "Come Together" to Tackle Mental Health with The Road to Nashville – Liverpool International Song Contest 2022
A global historic project is being launched, linking Nashville & Liverpool together to support musicians & songwriters by advancing mental health awareness while promoting diversity and understanding. Live-streamed simultaneously in both Nashville USA at 10:30 CST & Liverpool U.K. at 16:30 GMT on May 9, 2022, a press conference hosted by the BBC's Claire Simmo announced a joint initiative by both mayors from the biggest music cities in the world. The mission is to advocate for mental health while also championing the search for the best songwriters worldwide.