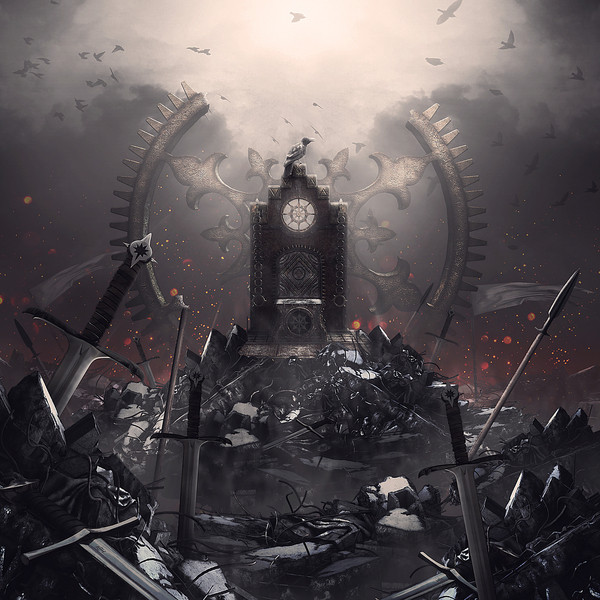 A metallic gleam defines the intense rush of Bramses Xalyxys' powerful fury of "Mysterious Warrior." Volume is a must for his is a sound to fully surrender to. The artist makes sure that the journey the listeners embark upon has an ancient aspect to it, for the storytelling proves to be truly profound. Within each song, the narrative grows, letting the character development build itself up in a wild, unhinged way.
https://open.spotify.com/album/3Co4AxRsyq3wrBbyvYaNP8
On the opener, "Prayer Of The Lost Warrior," Bramses lets the acoustic take shape throughout the entirety of the track. Within this piece, the vocals get mixed front and center of the entirety of the sound. Holding nothing back, "Swords That Deserve To Be Ruled" offers true chaos to it, with the drums, in particular, pulsing along in a distinctly feral fashion. A great evolution of the rhythm takes shape on the mournful quality of "In The Black Flames There Is A White Battle," for the guitars burst forth with distorted fury. "Secrets Of A Warrior" brings a mystery into the mix, for it veers unpredictably. Quite epic in its length, "Blood Of My Leader" has a sense of giganticness, for riffs get woven together into a vast space. Neatly tying it all together, "Through Our Veins We Feel Your Kingdom" has such a cinematic quality to it.
"Mysterious Warrior" features great attention to detail, one that revels in Bramses Xalyxys' ability to create an atmosphere that immerses the listener into a truly fantastic adventure.
Youtube Channel:
https://www.youtube.com/channel/UCzr25osVoPHDPUxl9MJ0NKA
Website:
https://bramsesxalyxys.com/
Connect on Instagram:
https://www.instagram.com/bramsesxalyxys/