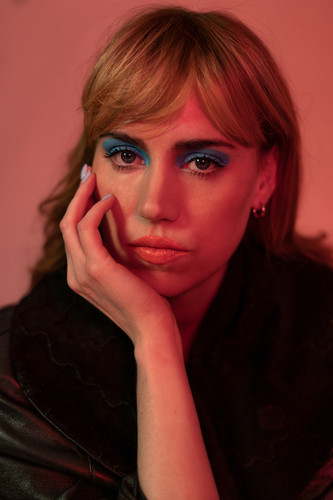 @skopemag news – monday – may 9, 2022 @ 10 am est
@skopemag HQ – http://smarturl.it/skope
OUT NOW: Homeboy Sandman Flips BMSR's 'Twin of Myself' on Latest Release "Apple"
After listening to Black Moth Super Rainbow's "Twin of Myself," Homeboy Sandman was inspired to make Apple. He explains, "It was so beautiful and it had such a beautiful pocket it took top priority in my consciousness immediately." Homeboy Sandman's appreciation for the song prompted him to write the lyrics in under an hour before sending it to be mixed and mastered by Darko The Super. The title comes from the final lines of the song, "Nothing left for me to tackle, but trying to regurgitate the tree of knowledge apple." Like all of his music, Apple is about Homeboy Sandman trying to rid himself of all the nonsense that has been put into his head, making him afraid and separating him from God. The artwork for Apple was done by artist and pop-culture aficionado, Gangster Doodles.
The Lounge Society announce debut album "Tired Of Liberty" | Watch the video for new single "Blood Money" | "Tired Of Liberty" out Aug 26 on Speedy Wunderground
When Speedy Wunderground signings The Lounge Society released their debut single Generation Game, it instantly heralded the arrival of a special new band. Generation Game became the revered label's fastest-selling 7" ever, and was named by BBC 6 Music's Lauren Laverne as one of her Songs of The Year. What emerged from those beginnings were signs of a band full of engaging young commentators – the sound of young England: articulate, enraged and energised.
New Delhi based Indian Folk Metal band BLOODYWOOD has announced the dates of their first ever U.S. tour, the "NINE INCH NAANS Tour 2022"
The band is touring in support of their critically acclaimed debut album "Rakshak," the first Indian Metal album to ever chart on Billboard.
GYROstream signs Yb. to brand new label, GYROrecords
Leading Australian Distributor GYROstream ventures into new territory, adding GYROrecords, a premium independent label, to its ranks with first signing, Yb. , announced today.
GYROrecords puts the full force of the GYROstream distribution, A&R, GYROdigital and GYROpr machine behind key artists the team are passionate about, with all pillars working together to give each project 'everything they've got'.
NICKLAS SAHL FIGHTS FOR HIS DREAM ON HIS NEW ALBUM 'GOD SAVE THE DREAM' OUT NOW – FEATURING NEW SINGLE 'DON'T MIND'
Millions upon millions of streams, radio hits, sold-out concerts, and an MTV award: Nicklas Sahl has turned many years of hard work into huge pop star levels of success in his homeland of Denmark. But the breakthrough has reminded him to hold on to his own dreams, and that is the central theme he explores on his new album 'God Save The Dream' which is out now. Listen HERE.
"AOIFE NESSA FRANCES – Signs to Partisan + Drops "Emptiness Follows" Single
Partisan Records have signed Irish artist Aoife Nessa Frances, who today has released a new single entitled "Emptiness Follows" with accompanying video. The track is a mesmerizing, pastoral piece of psych-folk, the playfulness of Aoife's instrumentation juxtaposed by her beguiling voice as she meditates on the pain of friendships drifting apart ("the weight of the water / it holds you and tortures time away from you"). It's also the first taste of the follow up to her much loved 2020 debut 'Land of No Junction', with further details to come later on that.
Bo Milli releases new video "At The Wheel", MADE Management (Sigrid) co-produced by Odd Martin (AURORA, Sløtface)
With a predisposition to self-criticise and a talent for turning that into art, Bo Milli is an essential new voice in music. Through her diaristic lyrics, the super smart environmentalist writes hook after hook as she navigates her inner conflict. And indeed, in putting her own life into words, she has unknowingly narrated our collective existential angst. "Writing music is an emotional outlet, but it's also a puzzle," she says, reflecting on her craft. "Sentences come to me and I try to make the pieces fit together. And if just for a moment my music is a good thing in someone's life, then I will take any opportunity to play it."
ICYMI: Flint's Rio Da Yung OG Releases New Video "Cold Hearted" Friday
Rio is one of the biggest names rising out of the Flint city area. Continuing to release music and further his business despite his circumstances, Rio's strategic approach to entrepreneurship, his art, and craft, set him apart as he continues his trajectory to star status with each release.