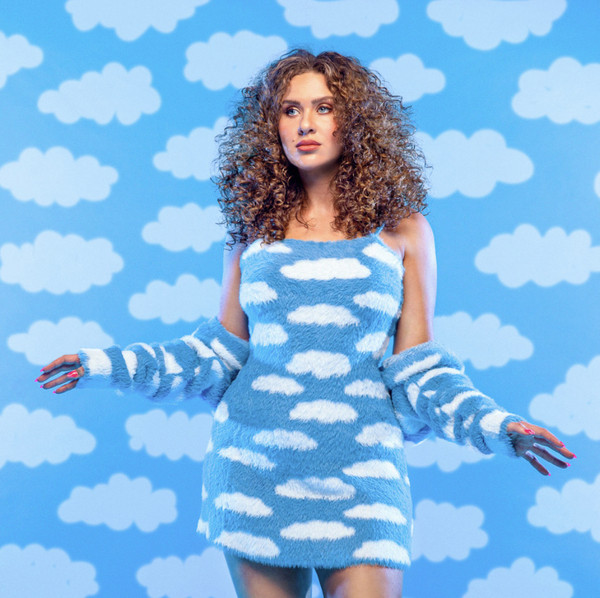 @skopemag news – thursday – may 5, 2022 @ 8 am est
@skopemag HQ – http://smarturl.it/skope
Courtney Cotter King Releases her Indie Folk-Pop Single "Conversation"
"Conversation" tenderly takes one back to the initial feelings of falling in love. It perfectly describes that moment when someone has admitted to themselves (and are one conversation away from admitting to their significant other) that they could sit and talk to that person forever. "Time goes so slowly whenever you're gone and time it glides whenever you're near. All that I want is to sit here with you, with no alarm clocks ringing in my ear." Sweetly relatable, its message is circled by Courtney's notable vocals and piano and an array of twirling strings, along with guitar and percussion. It will have people longing to fall in love, or thinking back to when they first fell in love and the power of that one conversation that changed everything.
King Brown bring a smooth swagger in latest single 'My Love' – a new era for the WA indie-rockers
At the annex between suave and grit, WA rockers King Brown return with latest single 'My Love'. Steadfast rhythms guide an unctuous dive-bar sound whilst honey coated melodies soften and smooth.
Pulling aural influences from The Black Keys, Verge Collection, and The Reubens, King Brown add their own hugely accomplished, and impeccably stylish, take into the Aussie rock arena.
Seth Swirsky Shares "Sunny Day" Music Video via XSNOIZE | 'Songs From The Green Couch' LP Out Now via Lolipop Records
Today, indie-rock singer-songwriter Seth Swirsky shares a music video for his single, "Sunny Day," taken off his brand new album, Songs From The Green Couch, out now via Lolipop Records.
Yb. releases glistening new track 'Change Your Mind'
After receiving its First Play on triple j's Home and Hosed last night, today Yb. releases his evocative new single 'Change Your Mind' – offering a tantalising first taste of the Meanjin sensation's eagerly anticipated and soon to be announced debut EP.
LIGHTNING CULT ANNOUNCE DEBUT LP 'THE WHOLE PULSE'
Big Orange Drop Grandiose Music Video For Stadium Rock Track 'Love's Not Enough' (Out May 5)
Perth's indie-rock outfit Big Orange are pairing their newest single, 'Love's Not Enough' (released March 25), with a gleaming music video.
Following the rapid pace of the track and its addictively relentless beat, the dreamy music video is minimalistic and on-brand as it props Big Orange on a pedestal just as this big rock band deserves.
Songwriter/ Producer Anjalts latest single, 'Calling Out,' is hauntingly unforgettable. Empowering to know that someone is thinking of you. As a reminder of our true purpose of time and the decisions we make while enduring life's trials that gives us the strength to value our lives and those around us.
AUSTRALIA'S OWN UK CHART TOPPER ALEX HOSKING IS BACK WITH NEW SINGLE
Hitmakers Alex Hosking and UK Producer, Majestic have joined forces on new collaborative up-beat pop single 'Need Your Love' which is available now.
A pulsating blend of deep, low-slung bass, euphoric piano chords and Alex's distinctive vocals, 'Need Your Love' is a party-starting club banger with serious crossover appeal.
The Snuts team up with Rachel Chinouriri on new single 'End Of The Road'…
Following a raucous headline show at London's Brixton Academy last month, The Snuts have teamed with rising alternative artist Rachel Chinouriri on uplifting new single 'End Of The Road'. The single, which Rachel joined the band onstage to perform at Brixton Academy in April, is the third taste of new music since their acclaimed, number 1-selling debut album, W.L. The band are currently in the studio working on the follow-up to W.L.
SHADY NASTY return with new single 'CHEST HEIGHT' via Royal Mountain Records – Debut UK/EU tour starts next week
Sydney based alt-punk trio Shady Nasty, today return with new single 'CHEST HEIGHT', ahead of their debut international tour in the UK and Europe this month.
Produced by The Presets' Kim Moyes, 'CHEST HEIGHT' sees Shady Nasty flirt with augmented vocals to share their experience of a digitally enhanced dating scene in their harbour city home. One in which the abrupt metrics of looks, 'chat game' and vibe run algorithmically rampant.
KRILLOAN Laud The Past With 'Stories Of Times Forgotten'
BILLY SULLIVAN (The Spitfires) Launches Solo Career With Debut Single 'Overcome' Out Now
Watford alternative/indie songwriter Billy Sullivan is today pleased to launch his solo career with news of his debut single 'Overcome' set for release on 5th May 2022 via Kickstart Recordings.
OUT TODAY: Rebekka Anstem – Concrete After Rain EP (FFO Poppy Ackroyd, Kathryn Joseph)
Manchester-based Norwegian artist Rebekka Anstem interweaves natural field recordings, modular textures, found sounds from her kitchen and childhood samples into a sonic palette, blending folk and ambient to paint layers of tenderness and nostalgia for her delicate words and intimate vocals to float on.
Durcel Haze – Unleashed Confusion (Single)
"Everyone knows the feeling of being lost. Life is an endless struggle in which we sometimes forget our goals. Whatever happens, we must move forward and find the meaning of our own existence. It frees our mind, lets do to us what we want and eventually makes us indestructible." – Janos Suba (vocals, bass) about the new single.
YEULE ANNOUNCES NEW EU TOUR DATES
In celebration of their critically acclaimed debut album Glitch Princess, out now via Bayonet Records, Singapore-born artist Nat Ćmiel, a.k.a yeule, shares new European tour dates for this autumn. Kicking off at Underdogs in Prague on 7th November, yeule will then go on to play shows in Dublin, Netherlands, Belgium and Spain as well as a headline show at London's Lafayette on 15th November. Alongside these much anticipated headline shows, yeule will play sets at festivals across the continent. yeule will also be joining Charli XCX for a string of tour dates this May in the UK.