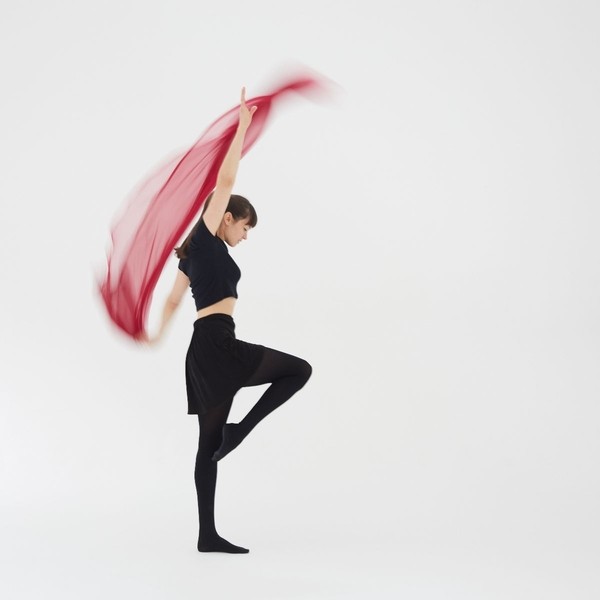 @skopemag news – wednesday – may 4, 2022 @ 12 pm est
@skopemag HQ – http://smarturl.it/skope
[VID] Emilia Tarrant – When It Was Chaotic
Taking her shot at a one shot video, Emilia surpasses its challenges to create an effervescent music video to sit alongside her single 'When It Was Chaotic'. Channelling themes of mental health and uncertainty, the video is a colourful illumination of Emilia's personal take on 'chaotic' which sees' her lead it's viewer behind the scenes of a set as she shows them
NORA – Boys Getting Bored
Bursting on with her natural vibrancy and music just as colourful, Norway-born, London-based NORA shares her debut single 'Boys Getting Bored'. Inspired by many tumultuous experiences with men and detailing the uncertainty of 'dating games', NORA has coined the perfect single for the ladies this summer, with huge anthemic potential.
ME REX share new single 'Toilet of Venus'
ME REX have shared another cut from their forthcoming EP, new single Toilet of Venus is out today via Big Scary Monsters. Hot on the heels of this year's Pterodactyl EP, ME REX recently announced their brand-new record – Plesiosaur – out 17th June on Big Scary Monsters, alongside a UK tour with Aaron West and the Roaring Twenties.
Razor-sharp, Empowering Alt Pop Anthem – MAUVEY "THE KING"
With streaming numbers in the hundreds of thousands, Mauvey has been championed by the likes of BBC Introducing on Radio 1, Exclaim! and Range Magazine to name a few.
Southern Death Metal Slingers GUILLOTINE A.D. Unveil Music Video for "Exile"
Southern death metal band GUILLOTINE A.D. – whose music blends the sounds of old-school Florida death metal, Scandinavian black metal, and New Orleans sludge into a wholly unique brew – have unveiled the music video for "Exile," the newest single from their upcoming second full-length album and M-Theory Audio debut, "Born to Fall." The visualizer video for "Exile" can be viewed at –
ANGEL EMILIO, TIMBALERO DE CORAZON
Angel Emilio es un músico que nació en Camagüey-Cuba, y desde temprana edad incursiono en la escuela vocacional de artes, en percusión. A los 16 años tuvo la oportunidad de trabajar como Timbalero en la Orquesta Ritmo Moderno, y en el 2005 se graduó como percusionista profesional.
Watch + Listen: London-via-Rome rapper, singer and producer Shunaji addresses social issues in her new alternative hip hop track
'Why Don't You' sees Shunaji restating her commitment to knowledge and social justice, as she challenges her audience to seek the truth – be that within ourselves, through history or in current affairs.
DADDY YANKEE and LITO MC CASSIDY LONG-AWAITED SEQUEL, "EL GRAN ROBO 2"
CEEK VIRTUAL REALITY METAVERSE is excited to announce the release of the most anticipated sequel in Latin music, "El Gran Robo 2" from Spanish rap/hip-hop legend Lito MC Cassidy and global icon Daddy Yankee TODAY with exclusive behind-the-scenes and interview on www.ceek.com and the CEEK VR Metaverse.
CEEK has teamed with Lito and Daddy Yankee to bring this year's event exclusively to the CEEK Metaverse. The award-winning performances will be on www.ceek.com and on the CEEK VR App.
Rok Zalokar | Speak Your Body
Listen now to "Speak Your Body", the new electroacoustic album by Slovenian pianist, composer and producer Rok Zalokar. The album will be out digitally this Friday, May 6 2022 via Nature Scene Records.
SUICIDE SILENCE Releases New Song and Video For "Thinking In Tongues"
"This song derives from the chaotic feeling of losing one's mind", says the band about "Thinking In Tongues". "Feeling like you're choking on every breath you take until you eventually break. Debilitating confusion sets in and your mind begins 'Thinking in Tongues'; essentially processing thoughts that not even you yourself can understand. In a sense, this song evokes the ultimate sense of helplessness."
Yumi Nu Entrances Listeners Further into her Sonic World with new Single "Illusions"
Possessing a rare hypnotic quality in both her sound and aesthetics, Yumi Nu creates a heavenly world that can only exist through the destruction of former limitations. This journey of self-actualization has allowed her to blossom into an era of confidence that defines her unique sonic identity. The releases of "Illusions" as well as the Hajime EP are intentionally in line with AAPI Heritage Month. Core to who Yumi Nu is, much of her personal journey is defined by the ever-changing relationship she has with her cultural identity. These themes can be heard throughout all of her releases.
NATALIE EVANS Reflects On Post-Gig Highs On New Single 'Driving Home Late' Out Now
Following a premiere with US tastemakers Under The Radar Magazine, London-based multi-instrumentalist virtuoso Natalie Evans is pleased to reveal her reflective new single 'Driving Home Late', which is released today, 4th May 2022, via Small Pond Records on all good digital service providers.
YN Jay & Babyface Ray Get Stranded on "Coochie Island"
NEW RELEASE: Synth-Pop Ensemble Le Couleur Releases 'Comme une fin du monde' Video
Naomi Wild enlists Tempest for new single "WHOSE LOVE"
Both Tempest and Naomi Wild have exciting careers ahead of them as they've been steadily carving out their respective lanes and are planning to release projects later this year. Stream "WHOSE LOVE" below and stay tuned for more news to follow from both of these talented artists.
Bristol's Tuff Bear shares "How It Feels" (ffo Unknown Mortal Orchestra, Homeshake)
Initially hailing from Somerset, UK but now based in Bristol, Tuff Bear – an alias for Theo Vernon – is today sharing his new single/video, "How It Feels" which follows earlier tracks tipped by Stereofox, Dope Cause We Said, Also Cool Mag and more. Tuff Bear's debut EP, Tuff Bear's Picnic is set for release via Nashville-based label, Acrophase Records (V.V. Lightbody, PWNT, Ginger Root) on June 3.
Alex Izenberg shares video ft. "Sir Paul McCartney #4" for latest single "Ivory"
Madonna Announces New Career-Spanning Compilations To Celebrate 50 #1 Club Hits Across Four Decades
Madonna made history once again when she topped the Dance Club Songs chart for the 50th time, making her the first and only recording artist to have 50 #1 hits on any single Billboard chart.
IMMINENT SONIC DESTRUCTION Release Lyric Video For Title Track "The Sun Will Always Set"
The band's third studio album was released on April 15th and features multiple guest appearances, including Battlecross guitarist Tony Asta and touring cellist for Leprous, Raphael Weinroth-Browne.
EAT YOUR OWN HEAD Reveal Studio Video For New Single 'Denied' Out Now
"AWKWARD POP" PIONEER BELOT ANNOUNCES HARMLESS FUN EP + NEW SINGLE "FAKE PHONE CALLS" NEON GOLD RECORDS
Bringing back more of that bright and energetic texture she just loves to explore, "Fake Phone Calls" makes for the perfect accompaniment to highlight her upcoming EP. Filled with rich and flamboyant textures, and shimmering with her own insatiable persona, she is looking to break through with a fresh and unmistakable sound.
Irish alt-rockers, Rowan, share title track, "Does It Make You Happy?" featuring Ariel Posen, from upcoming debut album
Jens Lekman Shares New Song/Video "The Linden Trees Are Still In Blossom," Title Track of 'Night Falls Over Kortedala' Reissue Out Today
Following its enigmatic disappearance in March, Swedish artist Jens Lekman today released the fantastically enhanced reissue of his cherished 2007 Secretly Canadian album Night Falls Over Kortedala, under a new title, The Linden Trees Are Still In Blossom, and featuring previously unreleased material. The album's new, recently recorded title track is a bittersweet and reworked reprise of the Kortedala classic "A Postcard to Nina," wherein Lekman sends a follow-up message to Nina 15 years later.
VISUALS // Skeamer ft Skore Beezy, Snap Capone & Burner – 'Omerta'
Hailing from Battersea, South London, Skeamer was raised by the old stomping ground of UK garage legends So Solid Crew: which proved instrumental to Skeamer's musical inspiration. Paired alongside the hardships of growing up on the notorious Winstanley estate in Clapham Junction, Skeamer's music reads like a deep, perilous character study.
Line of Fire blazes supple tones and wistful textures in contemplative video
Canadian rapper Anthony OKS continues to support his new EP 'In The Garden' with a new video for focus track 'Line of Fire'.