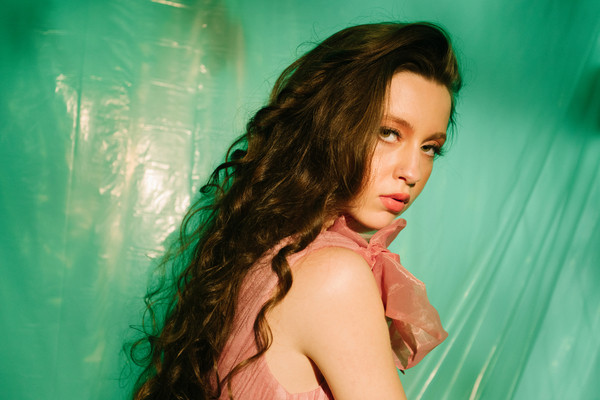 Nashville-based Eloah Jones' music conjures a hypnotic singer-songwriter vibe, instantly relatable confessions that call to mind the plummy depth of influences like Lana Del Rey and Banks. These sounds inspire many descriptions. Edgy pop. Alternative. Jazz. But beneath those labels are the emotions that give them life: vulnerability, yearning for connection, longing for home, need for love. It's a collection of songs that stir and feed the soul, with lyrical depth and music that begs repeat listens.
"I've learned so much about myself, every time I write a new song," says the Texas native of working on her EP, "Drunk Words, Sober Thoughts." "And I want other people who listen to learn about themselves, too."
Jones sat down recently with @skopemag to talk about her new music.
@skopemag: Hi, Eloah! Tell us about your new EP.
Eloah: "Drunk Words, Sober Thoughts" took a long time to finish. It helped me through a lot of tough moments, and it's a very important record to me. I'm so glad to finally share it.
@skopemag: The title track, "Drunk Words, Sober Thoughts," is awesome. What is the story behind the song?
Eloah: I feel like when you're under the influence, some really truthful feelings come out, ha ha. "Liquid confidence," if you will.
@skopemag: We picked our favorite song on the EP, now it's your turn! What is your favorite song on the EP? Why is it your favorite?
Eloah: My favorite is "Phases." I just love that song. I think it's my favorite because it was written about a very tough time and tough relationship in my life. Every word in that song is true to me and what I went through. But it's also my favorite because the lyrics really show who I am as a writer.
@skopemag: For the folks who are just meeting you for the first time with this feature, how would you describe your music in a nutshell?
Eloah: I would say my music is "love," "truth," and "relatable." I want everyone to be able to take my lyrics in different ways that apply to them.