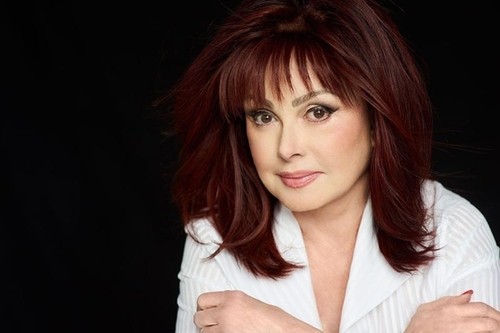 @skopemag news – monday – may 2, 2022 @ 7 am est
@skopemag HQ – http://smarturl.it/skope
SKROG Release Lyric Video For Cover Of SLAYER's "South Of Heaven"
SKROG have released a lyric video for their cover of SLAYER's "South of Heaven". The song is from Forever Reigning, A Tribute To Slayer which is out now via Satyrn Studios.
Explosion of Feelings, Energy & Tribal Rhythms
Palmaria are an Alt Pop duo from a small town in Italy, currently residing in London. Members Giulia and Francesco transport listeners on a journey of dreamy landscapes and uplifting experiences. Think The xx meet Sylvan Esso meet Little Dragon on a field trip to the Italian coast.
[New Single] TEAM DEMO ft. Thirstin Howl The 3rd, RIM & Sadat X "How Lo Can You Go"
Team Demo (Producers J Cozy & DJ Dialtone) shows their admiration for Ralph Lauren by gathering fellow Lo Lifes Thirstin Howl the 3rd , RIM(Da Villian) & Sadat X displaying "How Lo Can You Go" in a battle for Polo supremacy.
TEAM DEMO has made a splash in 2021 producing the "Sunova" album by Wais P, "Caeser Borgia" by Bad Seed and "Impossible" by the HRSMN (Ras Kass, Canibus, Kurupt & Killah Priest) off their Billboard charting album "The Last Ride".
Submission: Fokus (Dancehall ffo: Sean Paul)
Toronto-based Dancehall artist Fokus has just released his latest single, "Natural Beauty". "The concept of writing my song, "Natural Beauty" was based on my long-standing preference of just that, the natural beauty of a woman," explains Fokus. "I felt the urge to write the song about this preference, due to the uprising trend of women who've been giving into the artificial beauty addiction. I wanted to remind women that a real man will be attracted to the body they have been uniquely given from birth. I'd rather fall in love with the naked truth."
DEATH SCYTHE Release Trailer For "Killer Faith"
Mexican melodic death metal band DEATH SCYTHE have revealed a trailer for their upcoming video "Killer Faith". The video will be released on May 5th and is taken from their album Killing For Pleasure Forever which will be out later this year.
The band comments:
"The sudden disappearance of the Mayan civilization is one of the most studied enigmas in history. Many believe it was their own blind faith in their Gods brought them to their inevitable end. "Killer Faith" is about how blind faith without question can lead us straight to our own "Xibalbá (hell).
NEONTOWN RETURN WITH SENSATIONAL NEW SINGLE 'I DON'T WANT TO BE HERE'
"The song is about feeling like you've reached a point of no return in your life, when you have spent so much time putting other people and things before yourself. It is about realising that now it is time to focus on yourself, let go of insecurities and leave the comfort zone that made you numb for so long. It can relate to many aspects of your life, from relationships to work, to personal growth. It is a very empowering and positive track."
COUNTRY MUSIC COMMUNITY MOURNS THE LOSS OF NAOMI JUDD
The country music community was rocked today with the tragic news of the sudden passing of country music giant Naomi Judd.
Hailing from the Appalachian foothills of Ashland, Ky., mother and daughter duo, The Judds, were first discovered by RCA label head Joe Galante in 1983 after landing a spot on WSM-TV's 'The Ralph Emery Show.'
Music Submission: REY
Her solo debut displays her unique ability to present music in multiple styles from Alternative Rock , Pop and R&b while maintaining a consistent brand of rich, sultry and captivating vocals; infectious melodies and heartfelt narratives. Which has made her a favorite amongst her peers and mentors alike including Grammy Award-winning writer and producer Harold Lilly Founder of HARDCOVER Prod.
Music Submission: Willie Lock
His latest single, "My Brother", is his most personal work to date. Lock wrote the song by himself after hearing the news about the passing of a friend, and he hopes the song will resonate with anyone who has lost someone special. Lock's work has been featured by MTV, Billboard, On Air With Ryan Seacrest, and Country Swag. He has shared the stage with artists such as Jake Owen, Pete Davidson, Jay Leno, Cuba Gooding Jr., and The Oak Ridge Boys.
EDUARD BANULESCU – single "Little Bit" from upcoming EP "Bontida".
The war outside is raging. The plague is knocking down our door. And your computer screen ain't offering much entertainment either.
Revival music video out now!
Sicknature "Plastic Sun"
Rapper/Producer Sicknature, also known from the Hip Hop production trio Snowgoons, is back with a single titled "Plastic Sun".
Snowgoons has been independent musicians for a long time. "Plastic Sun" celebrates being independent in music and in life as well. The track is written and produced by Sicknature.
PUSHA T'S IT'S ALMOST DRY DEBUTS AT #1 ON BILLBOARD 200 ALBUM CHART
Pusha T's critically acclaimed fourth album It's Almost Dry debuts today at #1 on the Billboard 200 album chart, a career-first for the multi-platinum, Grammy®-nominated hip-hop legend. It's Almost Dry also debuts at #1 on the R&B/Hip-Hop Albums and Rap Albums charts. This week, the album peaked at #1 Spotify Global and #1 on Apple Music in over 52 countries worldwide.
Music Submission: Sanu
Sanu's debut track comes as a collaboration with underground EDM / pop music icon Obvious Creature. Sanu's 3 punch packed verses compliment the airy production and washed out chorus vocals to give a track that is reflective, honest and insightful in a way that shouldn't sound so goddamn smooth and easy on the ears.
NOMADIC NARWHAL New Single 'Monolith'
"Monolith, from US symphonic metal project Nomadic Narwhal, is a tale of destruction and beauty. One could only imagine, whether looking for it or not, being on a dive and coming across a Monolith. Something clearly manmade that has been submerged for decades, totally coral-encrusted and heavily eroded.