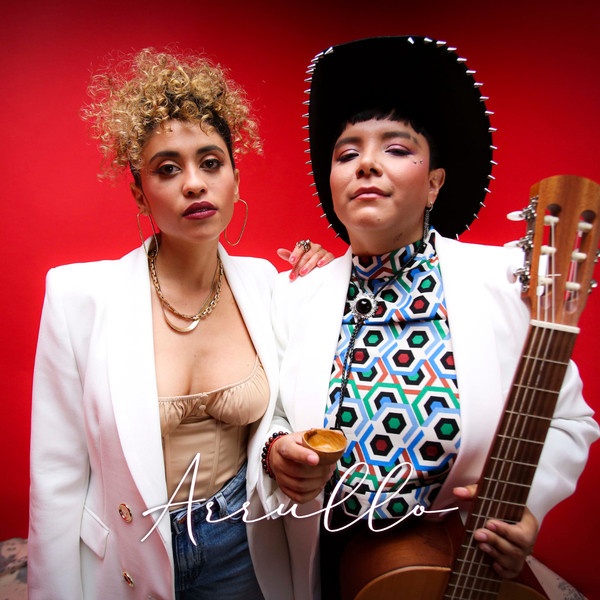 @skopemag news – thursday – april 28, 2022 @ 11 pm est
@skopemag HQ – http://smarturl.it/skope
Living Room "Mauve Frame" Video Premiere
Following the release of their single "Petrol Head", Brooklyn emo outfit Living Room is back with a follow-up titled "Mauve Frame." With reverb soaked guitars and plenty of distortion, "Mauve Frame" is a reflection on a love/hate relationship with art. "In this tune, I'm commenting on the dichotomy between enjoying art for art's sake and hating it because of how it has destroyed my posture." – Scott Fitzpatrick. With the help of director Brendan McKnight, Living Room put together a music video for "Mauve Frame" that is premiering now at Under the Radar Magazine. For the last decade, the band has released thoughtful and precise music that blends emo, shoegaze, and post-punk. Their upcoming album, New Years, is a culmination of years of playing together and the comfort that comes with that. "Mauve Frame" will be available on digital platforms on Friday, April 29th. New Years will be released by Brooklyn indie label, Fear Icon Records, on June 10th, 2022. Digital preorders are available now.
DREGG & City Morgue Share Scorching New Single & Music Video "Context"
Australian heavy band DREGG are back with new single "Context," a collaboration with NYC rap duo City Morgue (SosMula and ZillaKami). The pair's aggressive delivery seamlessly intensifies Dregg's signature cocktail of heavy guitar riffs, thunderous bass lines and snarling vocals. The music video by Neck Up Collective features a surreal animated world where the misunderstood main character suffers the negative consequences of virality.
RATOS DE PORÃO: legendary crossover thrash force to release new album "Necropolítica" via FOAD Records
FOAD Records is thrilled to announce that Brazil's legendary crossover thrash force RATOS DE PORÃO has joined the roster for the international release of the new full-length "Necropolítica". The album is confirmed for release May 20th 2022 in CD format, with vinyl to follow in July.
Caterpillars share "shimmery and anthemic" new single, "Life in the Long Run"
Austin, Texas' Caterpillars are set to release their fourth full-length album, Frontier for the Fallen, on May 6 via Friend Club Records (Wet Tropics, Onsloow, Eugenius). Fans of Mineral, Sunny Day Real Estate, Pinback, Dredg, and Jimmy Eat World will find much to love in Caterpillars' emo-rock approach.
Nala and Nikki Nair release music video for 'The World Is Always Ending' on Dirtybird's White Label
Katy J Pearson Shares New Single "Game Of Cards" || Out on Heavenly Recordings / PIAS
Today, Katy J Pearson shares new single "Game Of Cards," the latest track from her forthcoming new album, Sound of the Morning, due for release on Heavenly Recordings, July 8th. This follows the first single, "Talk Over Town," which garnered notable praise from the likes of Under the Radar, Brooklyn Vegan, Atwood Magazine and more.
Shapeshifter indie artist Boychik (Ben Levi Ross) shares new single & video "Bombed Out Building" today
On the new single, V Magazine says, "Boychick shares the emotions that come with giving the deepest part of yourself to another. With lyrics like "but the deepest parts of me were always for you," the single tells a heartbreaking revelation. Along with the single comes a new lyric video. Depicting images of an empty castle lit up by hues of green, it gives fans a better insight into the world behind the song."
Ben Levi Ross Brings Fans Into the World of Boychik with New Song
Louise Quinn & Gates of Light Share "Leaf Falls" Single + Video via Clash | Vinyl of Debut LP Out Tomorrow via Shimmy-Disc/Joyful Noise
Tomorrow, International lockdown project Gates Of Light share the vinyl release of their debut album on the legendary Shimmy-Disc label. Inspired by the intensity of lockdown, the 10-track project was originally released last year and was the result of a collaboration between five artists across four cities, three time zones and two continents.
Bleed Someone Dry Drop New Official Video "Vexation"
It is with great pleasure that after a long period of "forced silence" in the last two years, we return to present the latest and last extract from our album Unorthodox. With the video clip of "Vexation" we return to the scene after this difficult period, we close a chapter that we would have liked to have faced differently. The new material is in development and we plan to present it to you as soon as possible, just as we can't wait to get back to playing live and to meet new and old friends! May the future smile upon us and grants us with new experiences – long live heavy music and let us know what you think of this new video! Horns up! BsD
Tobias Dray Continues to Shatter Experimental Boundaries with "Bottle of Bombay"
In the distorted haze of the music video, viewers see Dray as the cinematic protagonist at his breaking point. Directed by Nathan Lau, we get a glimpse of the more editorial side of Dray, perfectly paired with the turbulent storyline of the song itself.
OUT NOW: Groundation Drops New Single "Market Price" From Upcoming Studio Album "One Rock"
TORN BETWEEN TWO WORLDS (Featuring Sarah Jezebel Deva and Chris Rehn) To Release Debut EP
Symphonic metal band TORN BETWEEN TWO WORLDS will release their debut EP As If We Never Existed on June 3rd, 2022. The enthralling pairing were once known as ANGTORIA and consist of Sarah Jezebel Deva and Chris Rehn (DREAMSTATE, TAKIDA).
Death Metal Outfit GREYBUSH Premiere Music Video for New Single "Roadneck" via Metal Insider
The new EP from Greybush, 'This Is Punishment' will see a May 23, 2022 release, with an album release show set for the same night at Goldfield (Midtown) in Sacramento, CA.
Alea Drops A Beautiful New Music Video For The Single "Arrullo" Featuring Renée Goust
"Arrullo" is a song inspired by ranchera and ballad genres, composed by Alea, Renée Goust and Sinuhé Padilla. Alea details, "I've been wanting to write a song with Renée for some time now. She has been a great inspiration to me as a writer and as an artist, because of her bravery as an LGTBQ+ activist and her feminist message. We met at the Jarana Records studio to write this song, which we later named "Arrullo"; paying homage to those lullabies that have the purpose of calming us down and centering us." She adds, "As independent artists and as women we are constantly exposed to criticism and self-sabotage, situations that bring anxiety, depression and other mental health issues. It was beautiful to lean on that vulnerability, to talk about pain and anxiety as a silent partner to whom we must talk to and lull so that it does not take on so much prominence in our day to day life. So that we can continue with our purpose and dreams."

Heartracer Reveals Bold Alt-Pop Single "Text Me Back"
CARTILAGE: Decibel Magazine Premieres "I Skin You" From San Francisco Goregrinders; The Deader The Better LP Nears May Release Through Creator-Destructor Records
Decibel Magazine is hosting the premiere of "I Skin You," the latest slice from San Francisco goredealers CARTILAGE and their impending second LP, The Deader The Better, nearing May release through Creator-Destructor Records.
FYC Howler Honey Releases New Single, "Texas Caravan"
"Texas Caravan" is a conversational piece reflecting on Matt and JuJu's decision to pick up and move halfway across the United States from their hometown of Los Angeles, CA to Austin, TX during the pandemic, feeling restless and wanting to try something new. The chorus states "Sometimes it don't make sense till the end" sharing a phrase that the duo said to each other from time to time during the move to help ease unsure feelings about their future.
DEATH SCYTHE Release Trailer For "Killer Faith"
Mexican melodic death metal band DEATH SCYTHE have revealed a trailer for their upcoming video "Killer Faith". The video will be released on May 5th and is taken from their album Killing For Pleasure Forever which will be out later this year.
The band comments:
"The sudden disappearance of the Mayan civilization is one of the most studied enigmas in history. Many believe it was their own blind faith in their Gods brought them to their inevitable end. "Killer Faith" is about how blind faith without question can lead us straight to our own "Xibalbá (hell).
THLURM Stream Entirety Of "The Thlurm Must Die & Dungeon Scum" At Decibel Magazine
What in the fresh hell is THLURM? The word almost gets stuck on your tongue like a stubborn acid tab. Thlurm is the curious moniker of the devilish solo project created by Austin Sipes. Thlurm's two demos of blackened mutant punk and death/grind have been turning heads and snapping spines, and were recently premiered by the illustrious metal experts at Decibel Magazine.
THE WRECKS release new single "Where Are You Now" ft. girlhouse
The Dictionary of Obscure Sorrows by John Koenig which defines made up words for indescribable emotions classifies the neologism "sonder" as the "profound feeling of realizing that everyone, including strangers passing in the street, has a life as complex as one's own." The Wrecks' vocalist/producer Nick Anderson landed on "Sonder" as the title of their sophomore album. The third single off the album, the pondering "Where Are You Now" featuring girlhouse, is out today and Anderson says the song's creation process "haunted [him] for almost two years."
Riley Pearce Delivers Hypnotizing Anthem "Keep Moving"
"Keep Moving" chronicles a recent obsession, running, which Riley took up in Melbourne. Riley shares, "The exertion of energy was therapeutic, such a great way to get back into nature," he says. "I was playing around with drone-like sounds for the verses and got something rhythmically happening. Tapping into this song was a moment of absolute release: I wanted that moment where you're at the top of the hill, looking down."
grace amos announces new single 'kiss you 'til i'm sober' – out today
Raw, unfiltered, and all grown up – Grace Amos is back with her brand new single Kiss You Til I'm Sober, an edgy haze of a song, impatient with desire, out today. The track is a taste of Grace's upcoming debut EP, expected to land later in the year. The prolific young artist is set to perform alongside triple j faves The Rubens and Middle Kids at Valleyways Festival in September.
SAM SMITH'S NEW SINGLE — "LOVE ME MORE" — IS OUT TODAY
STANDS ON SAPPHIRES, UNVEILS MASTERFUL INSTRUMENTAL ALBUM INVITING WARFARE… THERE ARE NO WORDS
Vancouver-based American/Canadian symphonic hard rock band Stands on Sapphires stormed onto the rock scene in an apocalyptic way at the end of last year with their entirely self-made and self-produced album Inviting Warfare. Now, the band is making waves again with the release of their new album Inviting Warfare…there are no words, an instrumental version of their pinnacle album. The band is made distinctive in part by its composition of a husband-and-wife duo with their life-long friend. Lead vocalist Bethany Rose, guitarist Trevor Isaac, and bassist Wade Britz, jammed together for years before deciding to go all-in on Stands on Sapphires in late 2019. The instrumental album Inviting Warfare…there are no words, removes all lyrics and vocals from Bethany Rose to emphasize the pure instrumental talent that is the backbone of the album. Emotions are still a heavy undercurrent in the album, even without lyrics, as the band states, "We'd say this a 'Diva Free' album…but that just wouldn't be true."