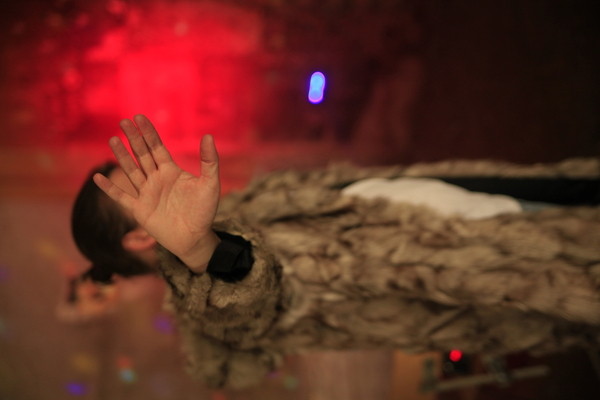 There's an important message behind the electro-pop shimmer…
The Fur is an artist whose music truly defies the usual expectations. The Fur is releasing back-to-back singles, and recently dropped their unforgettable single 'Autograph'. The sound feels all-embracing and immersive, not only providing a catchy vibe, but also allowing the listener to experience a more immersive deep dive into the music, with a profound political and social message. The Fur shows a lot of versatility, and their sound could undoubtedly be categorized as a clever and personable blend of genres. It is not always easy for artists to allow different styles to coexist under one roof, but Autograph makes it look very seamless, as the release feels like a perfect balance of these different influences, enabling the audience to gain an insightful perspective on what drives The Fur as a unit and music creator. In the end, it's all about connecting and inspiring, right. 
The message behind the track is political, albeit gently so. The artist refrains from being too prescriptive, and instead opens the listener's mind by questioning the status quo. Touching upon one of the most pertinent political events that occurred over the course of the pandemic in January of last year, Autograph delivers a frank narrative about how the behaviour of certain politicians has led to a rise in bullies growing in self-confidence, as a result of their poor leadership and role model example. Touching upon this in the artwork itself, Autograph can be seen as an engaging commentary on the moral decline that has occurred with politics over recent years.
The production quality is spotless. The sound highlights the nuances of The Fur's work, and 'Autograph' feels like an amazing achievement, which will definitely please fans of artists like Amy Winehouse, Joss Stone, and Fleetwood Mac, to mention but a few. While the artist's music is firmly rooted in pop, there are some hints of other styles, which allow their formula to be a little unpredictable (in the best possible way). It's always interesting to listen to music that is not your average cookie-cutter sound, and this is definitely the case here.
Find out more about The Fur, and don't pass up on 'Autograph': https://open.spotify.com/track/7bXo1NZSJDkFWApBv4Ys0R?si=6ec961dd2b0e449c
Make sure to follow The Fur on Instagram for the latest news.