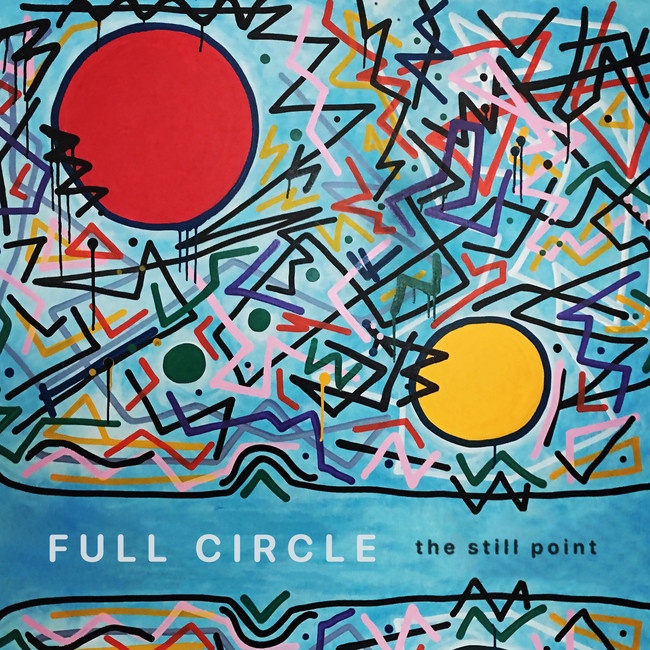 Get ready for instrumental music at its finest on the new album titled 'Full Circle' by The Still Point. With bright elements of: Jazz, Rock and Americana, The Still Point gives you 10 original songs that will entice your ears. The Still Point features five talented players where each member brings the A game on 'Full Circle'. The overall instrumentation is impeccable on this new record and proves that instrumental albums are simply the best.
The Still Point is made up of five musicians: Hayes Cummings on guitar, Max Liebman on bass, Alexander Dillon on drums, Billy Jewell on trumpet and Hunter McKay on tenor saxophone. Together, these artists have created an amazing display of sound on 'Full Circle'. Hayes Cummings is responsible for writing eight of the compositions while Alexander Dillon wrote one track and one arrangement of an American Cowboy song. This 5-Star Quintet is bringing all the right noise on 'Full Circle'!
Rise & shine to "Rooster" that proves to be one vibrant number and an instrumental delight. There is such an impressive fullness of sound in place on "Rooster" where all there is left to say is Cock-A-Doodle Do, Just Play me this Tune! I am loving the improvisations and solos on the next song called "Whose Blues" where The Still Point instills such a cool vibe overall. Track three, "Landspeed", is flowing along wonderfully and offers up a very smooth ride for the listener. Prepare yourself for a refreshing splash of audio on "Cool Water" that includes a hint of mystique musically and one intriguing melody. Jump into the "Big Dig" next where I am just diggin' this fun, funky composition that is full of flavor. Track six will allow the listener the time to slow down and drink in the "Forgotten Standards" in all its glory. Grab your paddles and hang on nice & tight on "Up A Creek" where you will venture through vast, musical waters. The song "Something Else" provides super smooth playing and all done with the highest level of finesse by The Still Point. Track nine, "Second Thought", has some terrific solos on sax and trumpet to go along with a slick style and catchy rhythm. The band finishes on a high note with "Wait" that is filled with wonder and soothing bars.
'Full Circle' was produced by Max Liebman and Hayes Cummings. The album was recorded by Aaron Saidizand at The Record Company in Boston. 'Full Circle' was mixed by Max Liebman and mastered by Dan Millice at Engine Room in NYC. The Still Point and their entire team did a bang up job on this new, 10-track recording and I feel deserves high recognition. It is always such a pure joy for me to listen to an instrumental album done right and The Still Point definitely did their homework with this new release. 'Full Circle' passes with flying colors and will excite many listeners out there!
https://www.thestillpointmusic.com/
https://open.spotify.com/album/3sWqvdQYHY9rCAADtE0oLY?si=xi1WbsRFSOCXZqTb2uk6yA
https://www.instagram.com/thestillpointmusic/
By Jimmy Rae